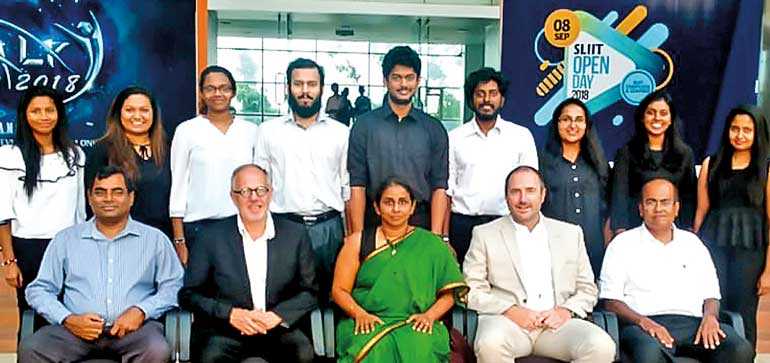 The first batch of architecture students with their year masters, British examiners and the Head of School after their final portfolio exam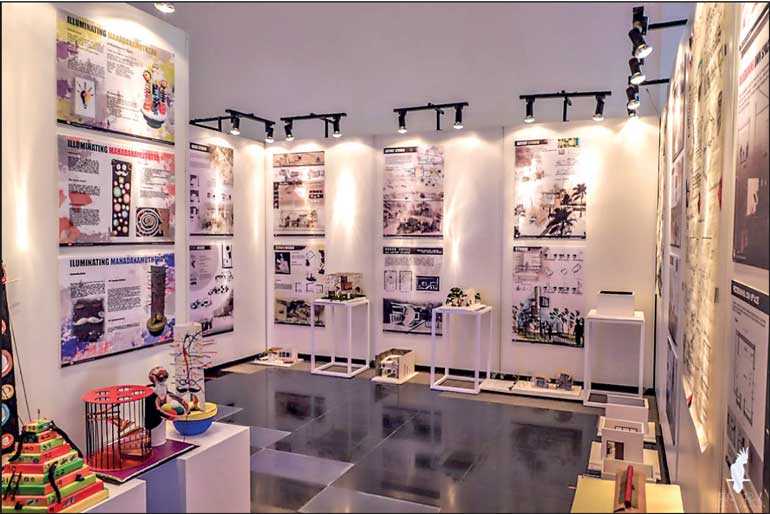 Exhibition of students' work set up for the SLIA validation visit at SLIIT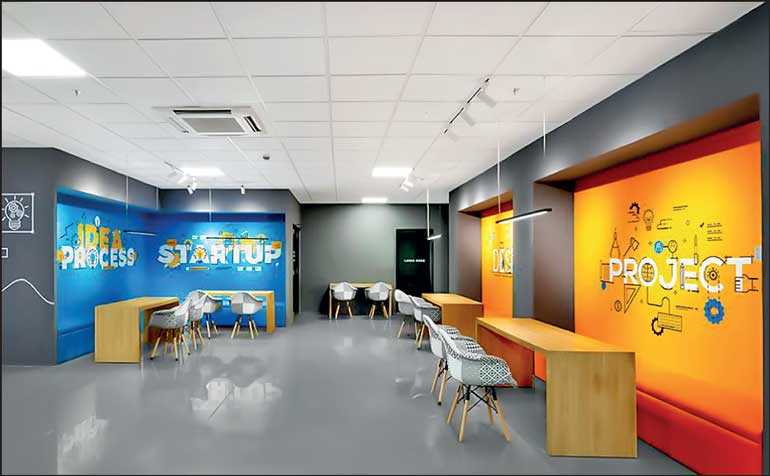 The new School of Architecture premises at SLIIT
---
SLIIT announced that its School of Architecture's B.Sc. (Hons) Architecture Degree Programme offered through its academic partnership with Liverpool John Moores University (LJMU), UK recently received validation and recognition as a declared course from the Sri Lanka Institute of Architects (SLIA), the country's apex body on architecture.
"We are delighted to have received this validation status from the Sri Lanka Institute of Architects (SLIA), the country's apex body on architecture, complementing the global exposure our students receive through the Liverpool John Moores University qualification. This validation is also a testimony of the high quality of education and quest for excellence at SLIIT and our School of Architecture, indicative of our commitment to continuous improvement, presenting exciting opportunities to budding architects," said SLIIT School of Architecture Head Archt. Aishani Jayasinghe.

Additionally, SLIIT is delighted to note that the entire first batch of architecture students who graduated from Liverpool John Moores University, UK recently received honours passes ensuring they have reached international standards with recognition and exposure on a global scale.

SLIIT's School of Architecture and its programmes were established under the guidance of and continues to be guided by Vidyajyothi Prof. Nimal De Silva, Emeritus Professor of Architecture, University of Moratuwa, who was also the Former Dean of the Faculty of Architecture, University of Moratuwa.

Furthermore, the architecture program is taught by highly experienced and eminent chartered architects, academics and subject specialists armed with a wealth of local and international experience in practice and teaching.

With the high demand and enthusiasm from students towards studying architecture at SLIIT, the school has increased its capacity in terms of facilities and staff.

Accommodating this expansion, in September 2018, the SLIIT School of Architecture moved to its brand new state-of-the-art facility with in-house studios, labs and working areas which are of international standard.

These facilities will undoubtedly provide Sri Lankan students with an experience of studying at a truly international university without leaving local shores.

The study in architecture consists of five years of formal architectural education. The SLIIT School of Architecture offers the complete path in two stages – as a three-year Bachelor Degree in Architecture and a two-year Master Degree in Architecture.

During the tenure, a placement year is also recommended between the two degrees. In such an instance, a student after completing a three-year B.Sc. Architecture degree will also have the flexibility of diverting into other fields such as Urban Design, Town and Country Planning, Landscape Architecture, Interior Design, Archaeology, Conservation and Project Management, with the possibility of completing this at a government university or any foreign university since the architecture degree qualification at SLIIT is recognised by the UGC of Sri Lanka.