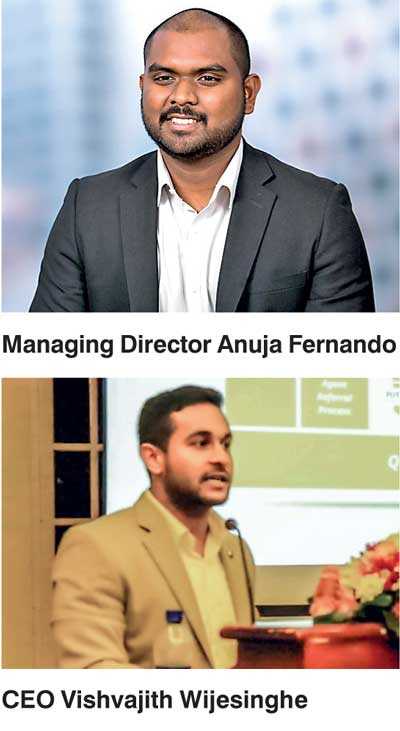 Two Sri Lankans who pioneered a company that connects international students to service providers in Australia recently launched their mobile app in Colombo.

Potensure Ltd. CEO Vishvajith Wijesinghe who started the venture with Managing Director Anuja Fernando also conducted a Potensure Information Day to appraise prospective students of how best to adjust to life in Australia once they go there for their studies.

The Information Day and the mobile app launch event was attended by leading education agents in Sri Lanka including the likes of Jeewa Education, Aspirations Education, 3WGE, UCL, Spectrum, ICBT, ANC, NCHS, ISES and other distinguished guests.

With the launch of the Potensure mobile app, Lankan students can access their essential services via Potensure, which is a registered company in Australia.

Potensure connects international students with service providers in Australia for essential services like accommodation, mobile phones and packages, airport pickup, part time jobs, air-tickets, vehicles, tax and banking services and many more in one place with a touch of a button.

Students in need of such services can visit the Potensure website www.potensure.com.au and sign up for free student accounts.