Global Social Leaders is a rapidly growing movement of socially conscious leaders which culminates annually in the Global Social Leaders World Summit and Junior World Summit. Now entering their eighth year, these residential training programs for young people have been developed by Future Foundations and the Wellington Leadership and takes place at Wellington College, UK.

Students aged 11-17 years of age are invited to participate in this transformational leadership experience, designed to equip young people with the tools to create positive global change and become leaders of their own lives and others.

12-23 August

GSL | World Summit, Hosted by Wellington College, UK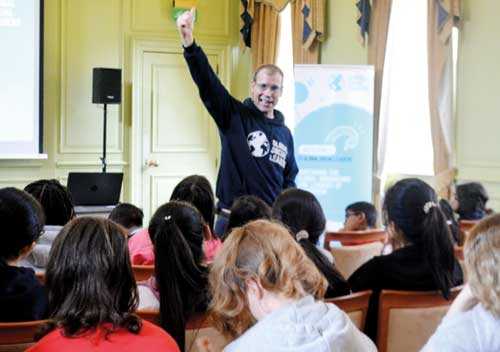 Jon Harper Attf, CEO of Future Foundations, UK addresing the conference


Student Age: 15-17 years old

12- 23 August

GSL | Junior World Summit, Hosted by Wellington College, UK

Student Age: 11-14 years old

The World Summit brings together educators and young people from around the world to exchange ideas, consider different leadership models and discuss how they can make a positive impact on their local community. The 12-day leadership journey is delivered by Future Foundations award winning facilitators and specially selected guest speakers, delivering transformational results. After attending the program, GSL supports participants to establish social action projects and embed global citizenship within the culture of their school.

Each GSL World Summit is strictly limited to 100 places, creating an intimate yet authentic experience. The truly international mix of participants and team-based activities are specially designed to forge deep connections and establish a global network of young leaders. The 2020 program is no different, with students from world-leading schools in Australia, Bangladesh, Costa Rica, India, Indonesia, Malaysia, Peru, Russia, Rwanda, Sri Lanka, Turkey, Uganda, United Arab Emirates, United Kingdom and United States of America and Zimbabwe all confirmed to attend.

Applications can be made by a student or parent on an individual basis, or by a school for a group of up to 25 students accompanied by a teacher. Places are allocated on a first come first served basis.

Arindi Jayasinghe, Participant 2019 World Summit from Lyceum International School Kurunegala, Sri Lanka said: "The whole GSL World Summit has been amazing. Everyday has been remarkable and I've enjoyed myself massively. But more than that the World Summit did me a lot of good to develop in various ways. I've improved my leadership skills, imagination, had my energy boosted and changed the way I think. GSL had a positive outlook on me and I hope it would the same to you too. Have yourself change to do your best for the world, society, local community and yourself."

Amrit, Team Coach said: "World Summit is the meeting of minds and passions from around the world – it gives me a burst of hope that while the news inflicts fear – there is a whole movement brewing in the coming generations. Change will come."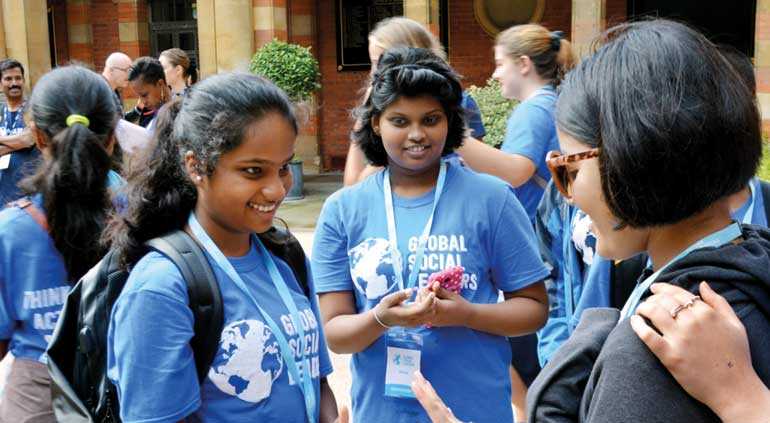 W.M. Sithuki Thewanma Wijayasiri, Participant, Lyceum International School Anuradhapura, Sri Lanka said: "I highly recommend the World Summit. It's so much fun and you can make new friends. And you can also learn to be independent and live without your parents. You can have an amazing experience there. The weather is very different, and you will never be able to experience it in our country. And the food is very unique. It is a one in a lifetime opportunity."

Shubham, Participant, Scindia School, India, said: "The Global Social Leaders Program has been a testimony to the fact that nothing is impossible. Change only requires a spark and it is GSL that helps light that spark in individuals. This programme will not only make you realise what you are really capable of but also re-instil in you the values and principles which will make you change this world. Therefore, I believe being a part of this extraordinary programme, you can move a step forward towards making this world a better place."

Patrice, Student Ambassador, Hong Kong said, "Despite the fact that everyone is different in terms of culture, values and backgrounds GSL World Summit inspires students to work together and become one so that we can all tackle global issues. This is truly an inspirational program where I've met lifelong friends and was inspired to take action in my local community."

Those who wish to participate the Global Social Leaders World Summit 2020 please contact jon.harper@future-foundations.co.uk or jakub.goscinny@future-foundations.co.uk for further information.