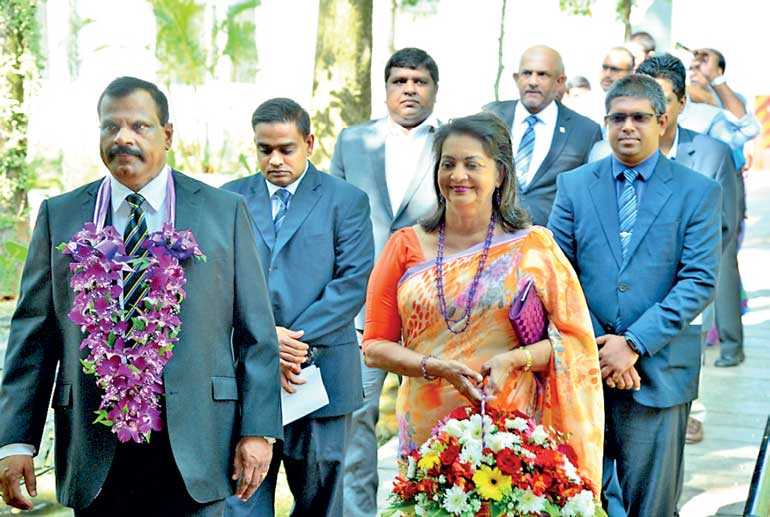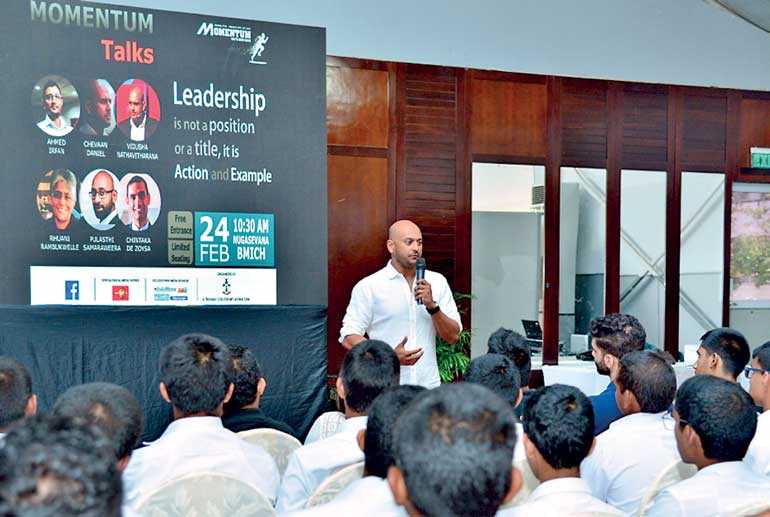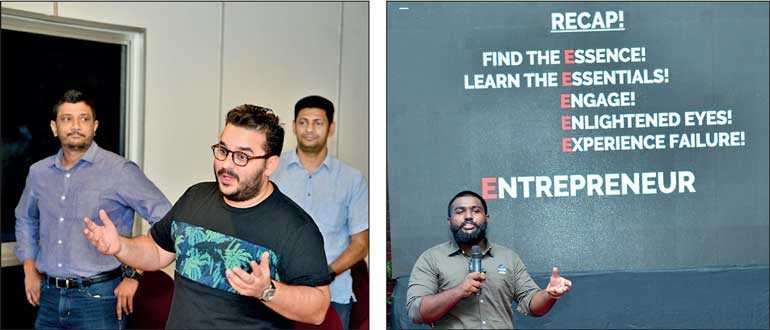 Momentum Youth Expo 2019 took place on 23 and 24 February at Nugasevana, BMICH. The world is definitely becoming a small village with a rapid pace of change taking place and Momentum 2019, hopes to meet this challenge head on.

Momentum 2019 will offer the Sri Lankan youth unique opportunities to develop their own career paths and discover their hidden potential that will propel them to successful professions.

Momentum 2019 is organised by the S. Thomas' College Mt. Lavinia – OBA. It is by no means the usual 'Education Fair'. Everything about Momentum 2019 is designed to engage youth. They are the foundation upon which new and innovative ideas can be built. Amongst them are entertainers and comedians who bring out new waves of thinking and acting. They are the social media wizards who use every platform lucratively. The objective of Momentum 2019 is to bring into focus this generation and line them up with opportunities that would potentially fulfil their aspirations.

Momentum 2019 offers a unique platform for organisations, institutions and business establishments to present career pathways and higher education opportunities to school leavers, job seekers and those who wish to increase their skills or employment prospects. It is a youth expo, education and career exhibition all rolled into one. The stalls would include higher education, recruitment, sports counselling and health and fitness clinics. Workshops by Facebook, Business and Leadership talks and Gaming Competitions will also be a featured workshop program organised by Momentum.

In addition to a vast array of education institutions and recruitment options that account for over 50 exhibitors, Momentum 2019 featured career workshops, interactive forums and panel discussions conducted by industry experts, entrepreneurs, startup gurus and professionals. It hosted a Digital Marketing Bootcamp and a Startup Pitch Night attended by the Sri Lanka Angel Network.

Momentum 2019 Organising Committee Chairman Imran Hassan stated, "Shaping tomorrow's innovators by leveraging science, technology innovation and culture for today's youth, are part of the programs included for Momentum 2019. With youth representatives, academics, activists and other stakeholders, the interactive sessions focus on young people's potential to contribute to society and history." He added, "New and fresh blood could not only open up minds, but also help to open up education and opportunities for youth."

Schools across the island took centre stage as students were given a platform to showcase their talents in music, dance and drama. Momentum 2019 Main Stage provided amateur artists with an opportunity to gain exposure in front of a packed audience of youth and students. A unique fixture at the expo was the Interschool Gaming Competition at which the millennial generation had the opportunity to go head-to-head with each other and exhibit their skills in gaming.

Momentum 2019 an out of the box event that has taken a long good look at the trends that are dominating the market successfully. It envisions encouraging and developing young thinkers to head industries and businesses and take the country forward into a new era of technology and knowhow. The informal ambience of the event provided a welcome and unique environment for employers, career advisers, education and training providers to communicate directly with job seekers and students. The future of Sri Lanka relies on our ability to develop, build and bridge preparation with opportunity, whilst identifying the dreams of the next generation. Momentum 2019 is a solid foundation to ensuring this concept is propelled towards reality.