Nawaloka Air Services, a fully-owned subsidiary of the Nawaloka Holdings recently tied up with one of the most prestigious universities in South Korea to provide exceptional aviation related study programs to Sri Lankan students. Hanseo University is a private university which was established in 1991. The aviation school was added a decade later in 2001, with a flight training school also being added in 2005. The university's Taean Airfield supports accredited training for private and commercial aircraft licenses, while also giving students hands on experience within the school itself.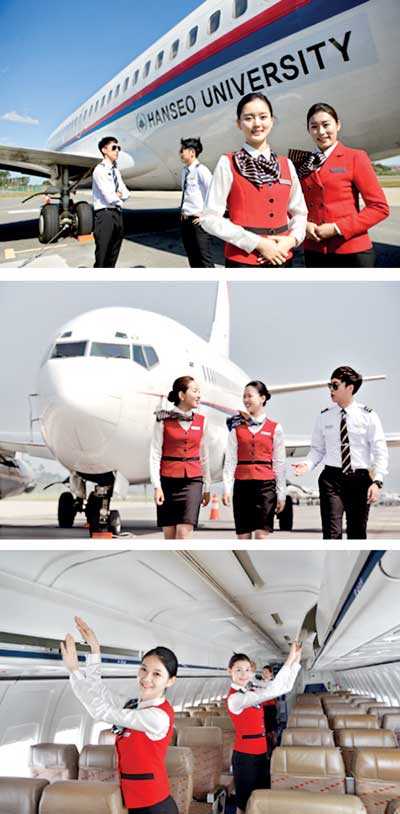 Speaking on the signing of the partnership Nawaloka Air Services Director S.C Byun said, "Nawaloka is proud to be affiliated with the Hanseo University and provide students the opportunity to study aviation in a state-of-the-art university in South Korea. Hanseo is one of the most recognised universities in the region itself and this opportunity is huge for those who truly wish to see their dreams take flight."

Nawaloka Air Services will provide courses in Aeronautical Engineering, Flight Operations, Air Transportation and Administration, Avionics and Computer Simulation, Air Tourism and Services, Aviation and the Leisure Industry Studies, Helicopter Operation, Unmanned Aircraft Operations and Aviation Software Engineering. Hanseo University is also affiliated with the government of South Korea and several aviation bodies in the country and Asia.

For more information please contact Cianne on 0769125354 or visit www.hanseo.ac.kr for course content.