By Shamzeer Jaleel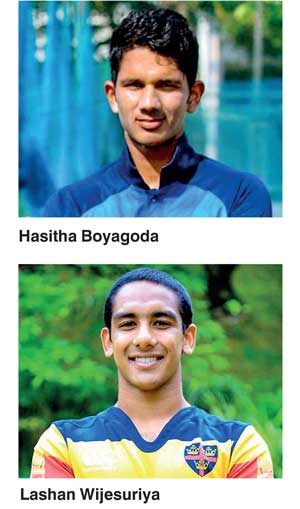 Two outstanding sportsman from Trinity College, Lashan Wijesuriya and Hasitha Boyagoda, both did well in their recently-concluded GCE A/L examinations when they obtained 3 A passes in the Commerce Stream.

Lashan represented Trinity College at rugby football while getting into the Under 19 Asian Rugby Championship Division I pool, while Hasitha Boyagoda leads the Under 19 Trinity Cricket Team this year and is currently with the National Under 19 outfit at the ICC Cricket World Cup in New Zealand.

Lashan Wijesuriya is yet embark on his club rugby career as it is very likely he will leave the country for education overseas.