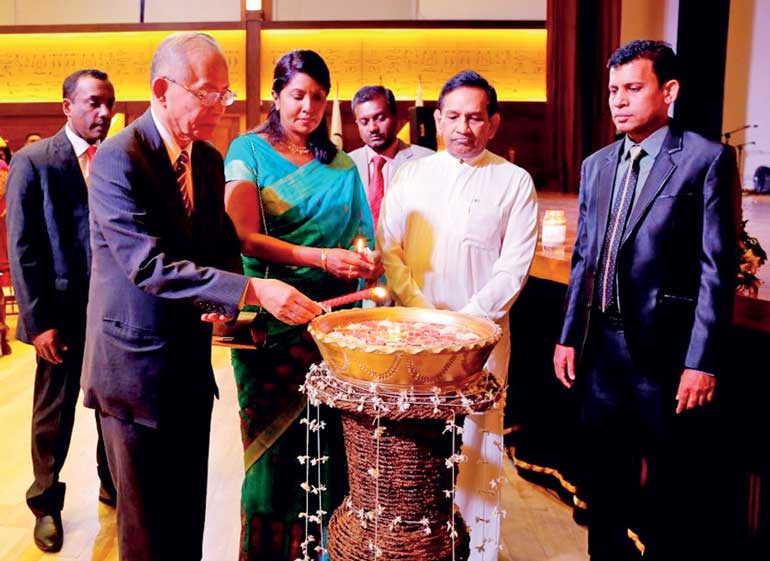 The inauguration ceremony of the third batch including BSc. Hons in Biomedical Science, BSc. Hons in Psychology, BSc. Hons in Medical Science in Acupuncture, Bachelor of Management Hors in Human Resources, Accounting and Marketing was held on the f January at KIU Auditorium under the patronage o Minister Dr. Rajitha Senarathne, Minister of Health, Nutrition and Indigenous Medicine as the chief guest. This was a monumental occasion as KIU took a historical step to award the BSc. Hons in Biomedical Science degree to the Government Diploma holders in Medical LaboratorytTechnology and also KIU took approximately 100 students under its wings with the Government loan scheme offered to the students who had successfully completed GCE A/L in 2015. Thy Vice Chancellor of KIU Prof. Neluka Fernando and Dr. Jagath Senevirathne, the CEO and President of KIUWwelcomed Minister Dr. Rajitha Senarathne and other distinguished guests.

KIU offers BSc. Hons in Biomedical Science degree to Diploma holders in Medical Laboratory Technology who are currently practicing in state hospitals as medical laboratory technologists, in order to upgrade their educational qualifications. B.Sc. Hons in BiomedicalsScience degree is a4four-year degree course. Registered DMLT holders were given 31 credits exemptionrfrom 120 credits with the approval from the Ministry of Higher Education. This enables the DMLT holders to complete their degree in approximately two and a half years.

As an attempt to expand Higher Educational opportunities in the country, the government together with the non – state sector, in the Budget Proposal of 2017, provided opportunities to students who qualified in G.C.EaAdvancedlLevel but failed to enter a state university to register for a degree program in selected non-state sector institutes. In thisrendeavour, the Government provides opportunities to those students who were unable to bear the cost of course fees at foreign universities, foreign university affiliated with local institutes or at local Non-State Degree Awarding Institutes recognized by the Ministry of Higher Education. Dr. Rajitha Senarathne mentioned the importance of new degree opportunities, stressing the fact that it is crucial for the country to produce graduates not only marketable in Sri Lanka but also internationallyo. Moreover,(President of Health Services Trade Union Alliances Saman Rathnapriya) an,(President o,the College of Medical Laboratory Science, Sri Lanka Ravi Kumudes) also graced the occasion with their presence.