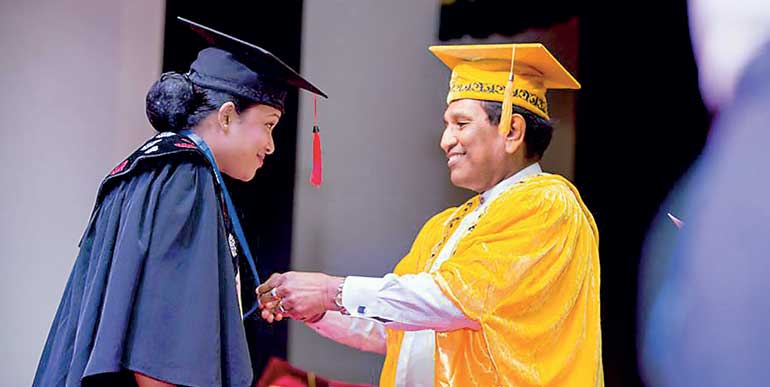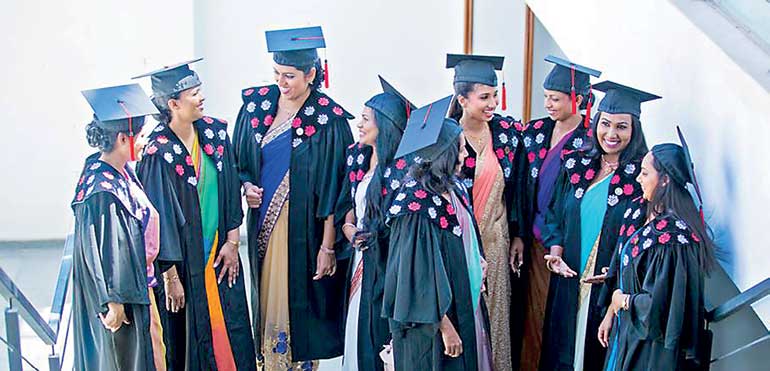 KIU commenced the Bachelor of Science Honours in Nursing Degree program in the year of 2015. The BSc. Hons in Nursing is a degree program which is accredited by the Ministry of Higher Education and recognised by the University Grant Commission. As a forefront institution keeping in mind the current needs of the society, several other degree programs are also available at KIU. Among them BSc. (Hons) in Nursing is an out-standing degree program offered by KIU. Currently there are more than 600 BSc. nursing undergraduates registered at KIU.

KIU aims to produce nursing professionals who, not only excel academically, but are rich in attitudes and capabilities; to enhance the healthcare system in Sri Lanka. We are committed to enhance professionalism by providing graduates who will be of high standards and will provide internationally accepted quality nursing care for patients.

Keeping our word of honour, KIU was able to celebrate its' first convocation ceremony in a grand scale at the KIU Auditorium, in Koswatta, Battaramulla where 52 nurses graduated with BSc (Hons) Nursing. Over 300 participants including lecturers, students, parents, and other well-wishers attended this ceremonious occasion. Minister of Heath Nutrition and Indigenous Medicine Dr. Rajitha Senarathne, Faculty of Education and Languages Dean Dr. (Rev) Ito Kyo, Kristianstad University, Sweden Senior Lecturer in Nursing Dr. K.L. Samarasinghe, and Government Nursing Officers Association President Saman Rathnapriya participated as Chief Guests at this glamorous event.

The guests were welcomed by Dr. Jagath Senevirathne, Managing Director and CEO of KIU; Professor Neluka Fernando, Honorary Vice Chancellor of KIU; and Hemamala Vithanaarachchi, Head, Department of Nursing. Chithra Kumari was awarded the gold medal for best performance. The gold medal was presented by Minister Dr. Rajitha Senarathne. Dr. Jagath Senevirathne offered his sincere congratulations to all graduating for their hard work, perseverance and diligence in achieving their goal. He further expressed his gratitude to all the staff members whose hard work made the event successful.