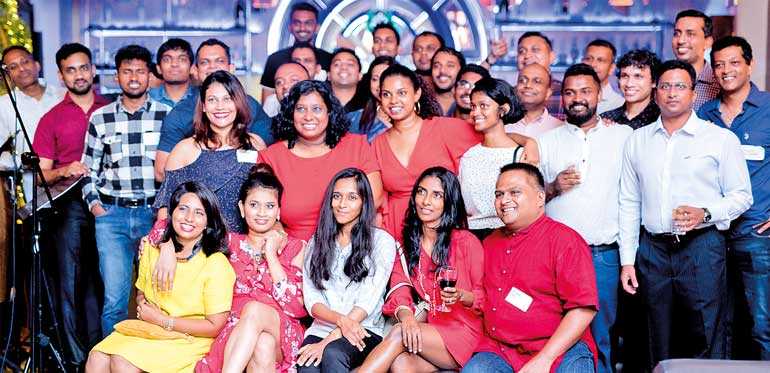 Deakin University annual alumni get-together
Deakin University hosted its annual alumni community get-together on 14 December at Asylum Restaurant, Sri Lanka. The event which celebrated the successes of 2019 and announced the exciting opportunities in store for 2020, also brought together old friends and acted as a networking platform beneficial both personally and professionally.

The event which featured a live band and dancing, welcomed over 150 attendees consisting of alumni, alumni staff and agency colleagues who had assisted in the facilitation of study abroad journeys to Deakin and Australia. For the university, the event was an opportunity to continue to engage with its graduates and ensure they feel a sense of pride in being part of the close alumni family.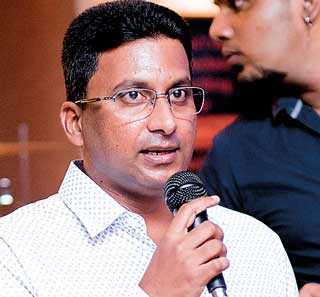 Sri Lanka Hospitality Consultants Chief Executive Officer Renuke Coswatte
Commenting on the alumni event, alumnus, Harinda Fernando said, "It's a fantastic night. Always great to catch up with other alumni and reminisce about our time at Deakin."

Deakin alumni are privy to exclusive Deakin facilities, events and resources as part of the extended Deakin community, including assistance with navigating the recruitment market in search of career opportunities and advancements. One such resource is Deakin Talent, the award winning graduate recruitment program that is available to alumni for life.

Commenting on the success of the alumni program, Sri Lanka Hospitality Consultants Chief Executive Officer Renuke Coswatte noted, "Our Deakin Alumni are one of the most active alumni groups of any Australian university in Sri Lanka. Its objectives are to create an environment for Deakin Alumni of Sri Lanka where they network, support each other and promote Deakin to prospective students. They share common ground in having graduated from one of the top universities in Australia and in the world and that the recognition is shared in the respective field or industry they choose to be in."

Deakin is one of the largest universities in Australia with strong global ties, world-class research and an educational portfolio that combines the best of traditional-campus and digital delivery via a highly supportive and personalised student experience. With over 40 years of experience as one of Australia's leading tertiary education providers, Deakin has won numerous awards and welcomes over 60,000 students each year and is home to the largest Sri Lankan student population in Australia.

Concluding, Coswatte said, "We have grown extremely well in 2019 with having 70-80 members of alumni in Sri Lanka. We hope to get this number to 250 or more in 2020 and have exciting plans for our alumnus."

Commenting on the success of the alumni event, Midnight Ink Ltd. Marketing Consultant/Aviva Worldwide Singapore Representative Shayani Jirasinghe Miranda said, "It's always a great experience catching up with my fellow alumni. Given the varied nature of what I do, I find this kind of networking very interesting and useful".

With internationally recognised quality of research and teaching, Deakin ranks 211 in the prestigious Academic Ranking of World Universities (ARWU) putting Deakin in the top 1% of the world's universities.