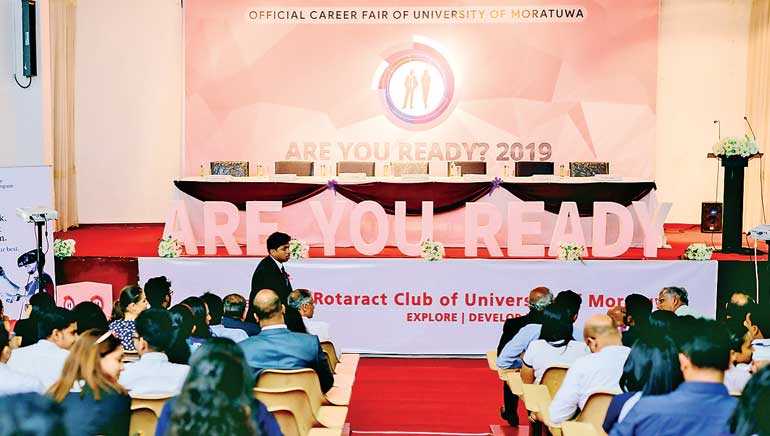 A successful transition from university to the corporate world requires immense dedication and hard work. Success always depends on the way we respond to changes in our journey towards the dream. To achieve our goals in the corporate world, we need exposure and the right qualities. Hence, nurturing young minds and inspiring them to find their true potential will always lead them to a brighter future.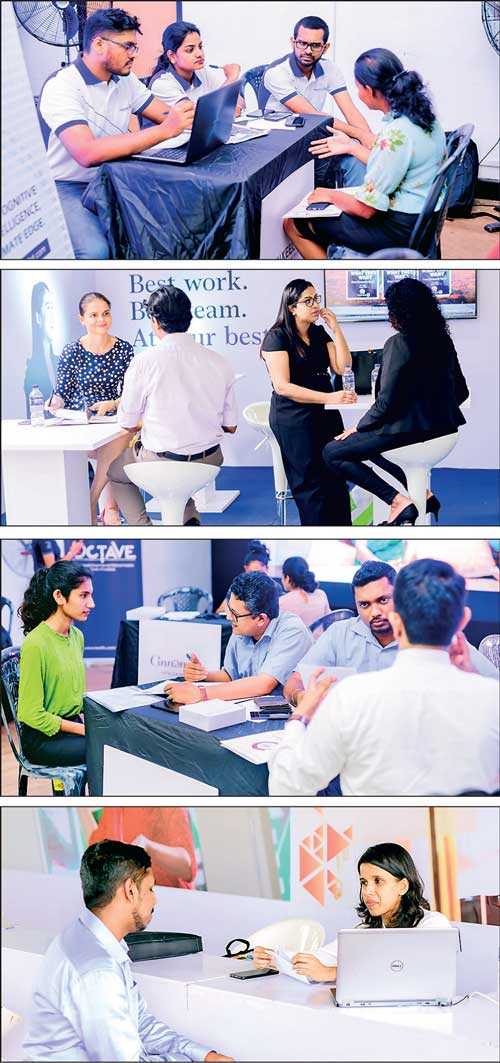 'Are You Ready?', the official career fair of University of Moratuwa, organised by Rotaract Club of the University of Moratuwa, in collaboration with the Career Guidance Unit, marked its successful 24th year encouraging and offering massive opportunities for the final year undergraduates of the university recently.

'Are You Ready? 2019' comprised of seven sessions and culminated on the 'Flagship Day'.

This day was focused on real and mock interviews, which was a great asset for the final year undergraduates to get an experience on how to face an eminent panel of interviewers. Mock interviews helped the undergraduates to boost their self-confidence when facing interviews, while real interviews provided the industry experts with the chance to identify outstanding talents among the talented undergraduates, and undergraduates to lay the foundation in getting into their dream jobs.

Moreover, employers got the opportunity to meet a large number of candidates in a one-stop environment and also to increase their brand awareness among talented youth.

The other six sessions focused upon moulding the personalities of the students according to the needs of the corporate world. 'Résumé Centre' offered proficiency in crafting a sound curriculum vita by evaluating the CVs of final year undergraduates of the university with the help of a group of experts from the corporate world, and 'Webinar Series', the web seminar series conducted by industry specialists, guided the undergraduates on what career paths they get to choose after their graduation.

'Heads Up' was a session that was focused on providing an insight into the art of preparing quality CVs and facing interviews. 'The Career Coach' was all about the transition from university to the corporate arena, and handling corporate expectations, and 'The Image' offered proper knowledge about personal branding and its importance in the modern world. The final preparatory session, 'YouthBIZ' addressed the difference between working in a startup and a well-established corporate company.

All of these sessions were worthwhile for the undergraduates to acquire a clear view of the opportunities they can have and also to get prepared for the corporate life they will step in following their graduation. Therefore, it is safe to say that, 'Are You Ready? 2019' in fact fuelled the extraordinary.