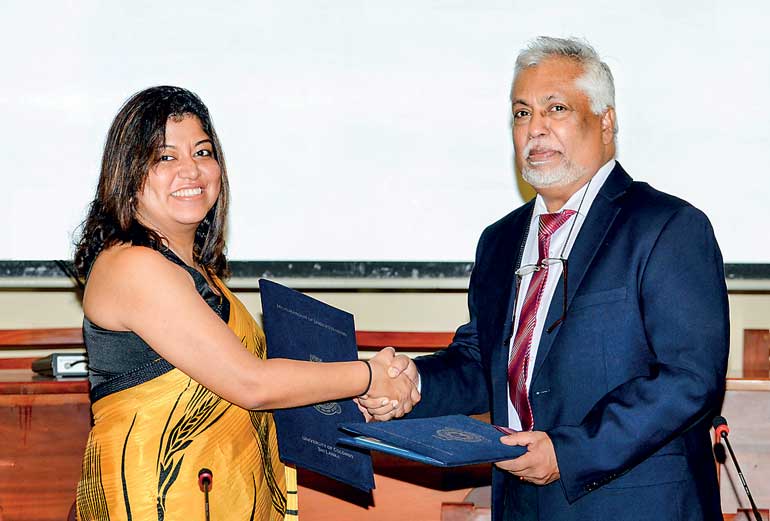 The Association of Chartered Certified Accountants (ACCA) Sri Lanka, has over the past few years been building partnerships with local universities through a series of MOUs, in an attempt to better prepare local students for the changing job market, that calls on professionals with skills and expertise that combines both theoretical and practical knowledge.

Having had a long standing relationship with the University of Colombo, ACCA recently extended their MOU to further strengthen the partnership between the two educational entities that will enable them to work together to grant exemptions for the graduates, which in turn will give them an edge in their profession by helping them gain specialist knowledge and accountancy skills and managerial skills that are on par with global standards.

The recent MOU in addition to offering a host of attractive opportunities for students of the Bachelor of Business Administration in accounting degree of the University of Colombo, will also allow 4th year undergraduates to enjoy exemptions from eight subjects out of the fourteen subjects in the ACCA qualification.

The MOU will also entail the two organisations working together to develop the accounting profession and accounting degree programs in Sri Lanka, as well as promote the standards and ethics of the profession. These goals will be achieved through conducting joint workshops, seminars, research, discussion events and conferences to build better knowledge and understanding of what is expected by finance professionals in the future.

The Vice Chancellor of University of Colombo Senior Professor Lakshman Dissanayake said that he strongly believed that this was an excellent opportunity for students of the University to enhance their academic degree with a globally recognised professional accountancy qualification such as that of ACCA, which is highly recognised by employer's across the world.

Commenting on this occasion, ACCA Sri Lanka Head Nilusha Ranasinghe stated, "We are extremely pleased to extend our relationship with the University of Colombo, not only to offer even better options and opportunities for students but also to work towards producing professional accountants that the future industries in Sri Lanka so badly needs. We are confident that graduates from the University of Colombo by attaining our qualification, will have better acceptability in both local and international job markets which have become increasingly competitive."

This event was also attended by the Dean, Faculty of Management and Finance, University of Colombo, Dr. R. Senathiraja, heads of departments of the faculty and academic staff members of the department of accounting.