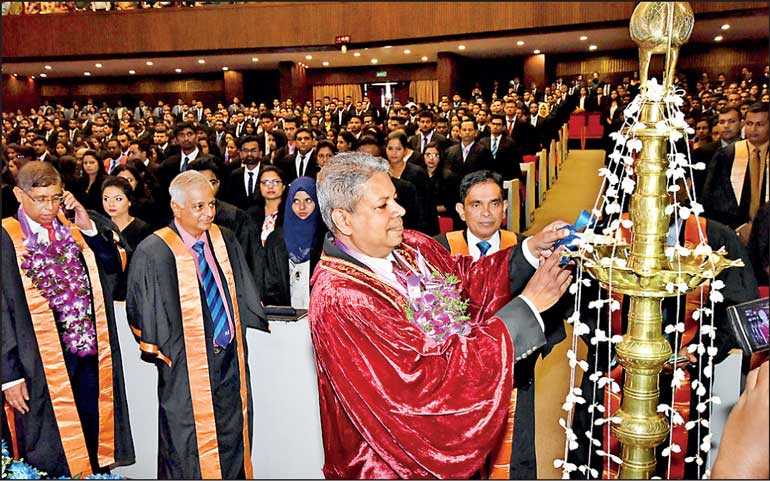 Lighting the oil lamp by the Chief Guest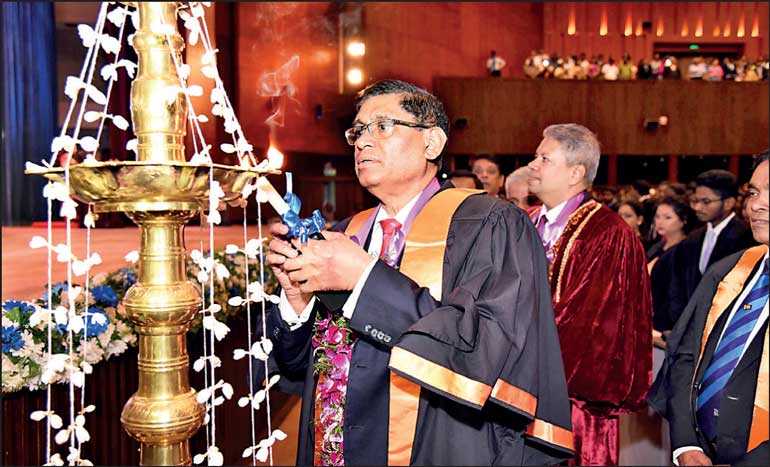 Lighting the oil lamp by the Guest of Honour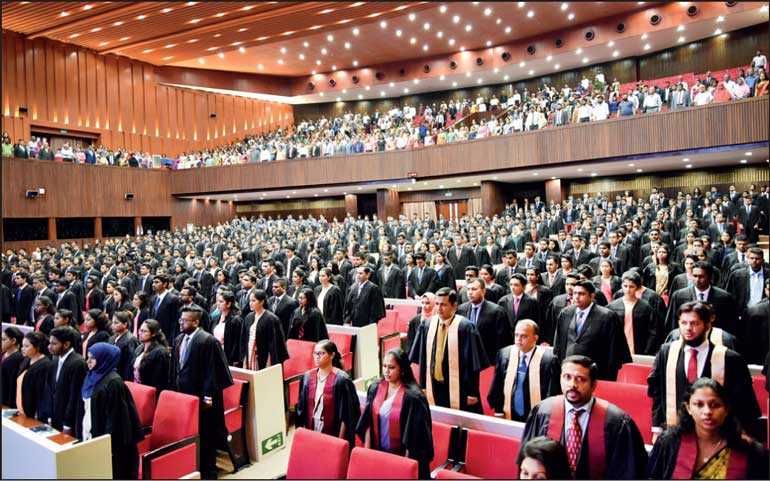 Participants at the BMICH main hall

Guests with AAT Council Members
---
The Association of Accounting Technicians of Sri Lanka (AAT Sri Lanka) held its 27th Annual Convocation on recently at the Main Conference and Concert Hall of the Bandaranaike Memorial International Conference Hall (BMICH).

Prof. Ajantha Dharmasiri, Director and the Chairman of the Board of Management, Postgraduate Institute of Management (PIM) added glamour to the ceremonial event as the Chief Guest while Jagath Perera, President of CA Sri Lanka participated as the Guest of Honour.

At the convocation 2019, 635 members were ceremonially inducted in to AAT member fraternity as member of AAT (MAAT), 18 members as Senior Members (SAT) and 25 have been awarded with the fellow membership (FMAAT). These newly inducted members who were ceremonially awarded with their membership certificates were given the opportunity to participate, explore and engage with AAT Sri Lanka at a fruitful Orientation Seminar held on 24 November.

AAT Members have completed the comprehensive AAT curriculum, obtained required professional experience in accounting and finance, and gained leadership and communication skills and competencies to work locally and globally. AAT Members' contribution is spectacular especially in the SME sector which is fast growing and important in the context of today's business world.

"Learning is a cycle where you have to discover your competency gaps after analysing yourself. Then, you should find means of bridging those gaps in an efficient and effective manner."

AAT caters to its Members through the CPD – Continuing Professional Development scheme by organising many seminars, workshops, conferences and other programs which are necessary to continue learning and developing which would in turn bring out the great personality within the members.

AAT Sri Lanka, established on the initiative of CA Sri Lanka way back in 1987, has been fulfilling the requirement of providing competent middle level accountants who are serving both public and private sectors in different levels over 32 years.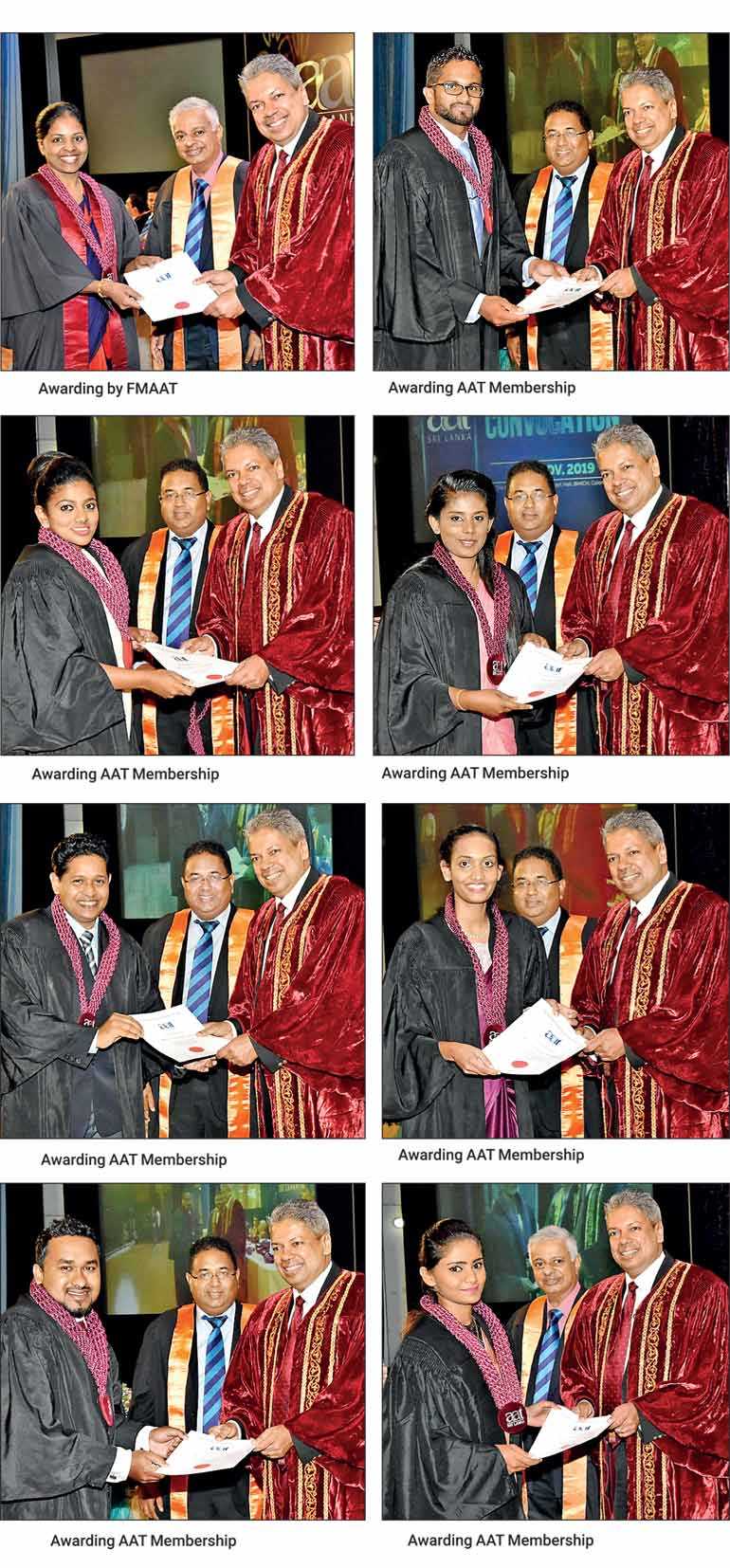 ---