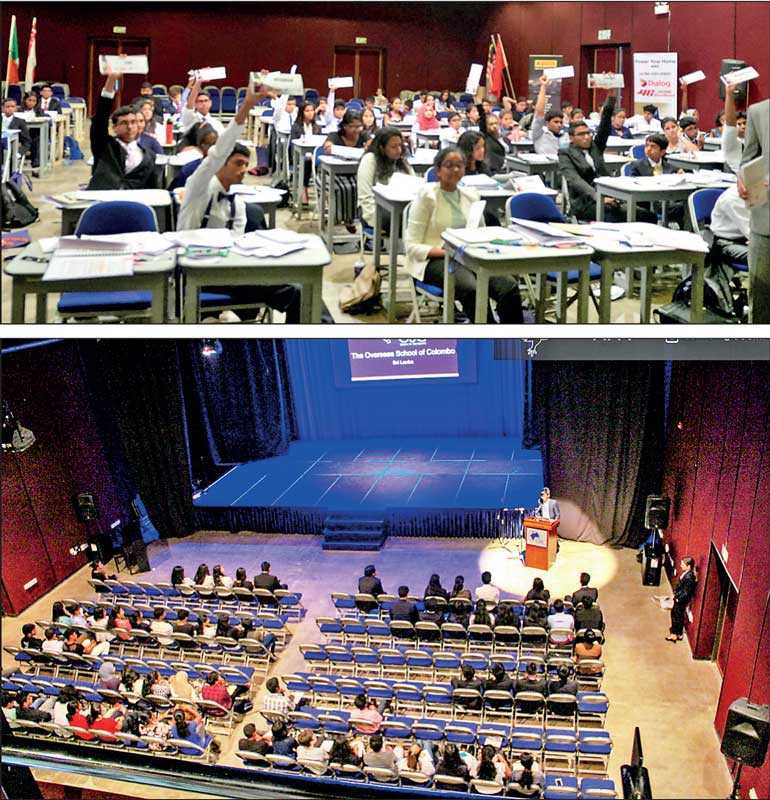 The Colombo Model United Nations, the oldest UN simulation in Sri Lanka, is the fifth largest student run MUN conference in the world. Encompassing simulations of the various UN General Assemblies and select UN specialised committees, the conference has provided an unparalleled platform for debate and leadership for thousands of students from across South Asia for a quarter of a century.
Students participating in these simulations while working in a range of roles: from diplomats of UN nations, representatives of NGOs and private companies and as judges of the international court of justice to name only a few examples, gain an in-depth understanding of the UN and its various functions as well as an appreciation for the importance of internationalism in a tumultuous world.

In 1994, Sri Lanka joined the rapidly growing number of countries with an MUN program, with the creation of the Colombo Model United Nations program. This was the brainchild of Sandra Fernando, teaching at The Overseas School In Colombo. The first COMUN conference had four participating schools including OSC, since then the conference has grown in leaps and bounds.

In 2018, the three-day 24th COMUN conference was held with nearly 500 students from schools at Overseas School In Colombo and the finale at the Cinnamon Grand, in Sri Lanka and South East Asia. The 25th Conference of the Colombo Model United Nations will be held from 1-3 March. It is a conference open to youth participants from all around the world.

The organisation of this event is handled by a select group of able students from a range of schools, highlighting the diversity of COMUN. This academic year COMUN, in its 25th session, will have its largest and most professionally organised conference yet, thanks to a passionate executive committee and an enthusiastic delegate pool. The first two days conference will be at Overseas School In Colombo and the final day at Cinnamon Lakeside.