The Wildlife and Nature Protection Society Monthly Lecture for February focussing on 'Mysteries of the Jungle' will be held on 16February at 6p.m. at the Cinema Lounge, BMICH, Bauddhaloka Mawatha, Colombo 7.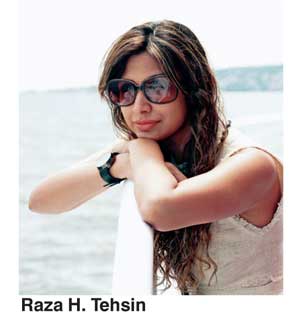 It will be delivered by author and traveller Arefa Tehsin narrates a few real life stories of hunter turned conservationist Raza H. Tehsin, the renowned naturalist of India, and his encounters with the unknown in his jungle life. Though several things remain a mystery, Raza gives rational explanations wherever he has succeeded in finding them.

The talk will be about the upcoming book Steed of the Jungle God, which has been narrated by Dr. Raza H. Tehsin and recorded by his daughter ArefaTehsin. The book encapsulates 70+ years of experiences in the jungles of southern Rajasthan, Raza's encounters with unexplained phenomena which can be attributed to ghosts and spirits and his quest for rational explanations behind the same.

The talk will also touch upon the rationality in our approach towards wildlife conservation and understanding the difference between the real conservation issues and animal rights/cruelty activism.

Arefa Tehsin has been shortlisted for The Hindu-Goodbooks Best Author Award 2017 for her book Wild in the Backyard.Her picture book The Elephant Bird was read at 3200+ locations in India from the slums to the Presidential library on the International Literacy Day, 2016 and translated in 25 languages by communities. She is the author of several fiction and non-fiction books on wildlife. Daughter of Dr. Raza Tehsin, the renowned naturalist of India, she was appointed as the Honorary Wildlife Warden of Udaipur and has relentlessly pursued nature conservation through her writings and columns. Arefa is also an avid traveller and contributes travel pieces for various publications.

The Wildlife and Nature Protection Society Monthly Lecture is open to all members and non-members, admission free.