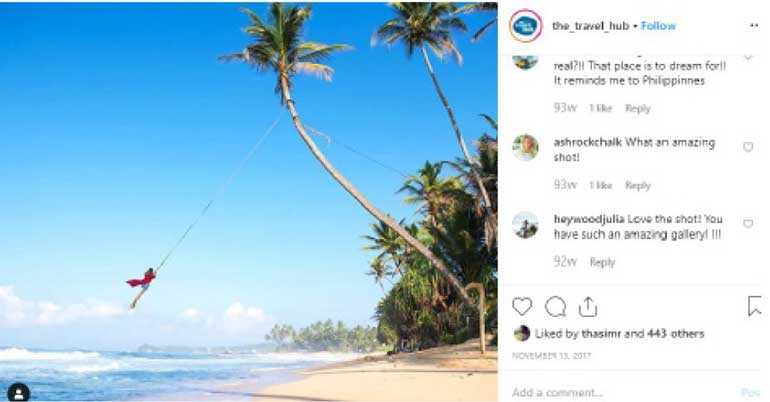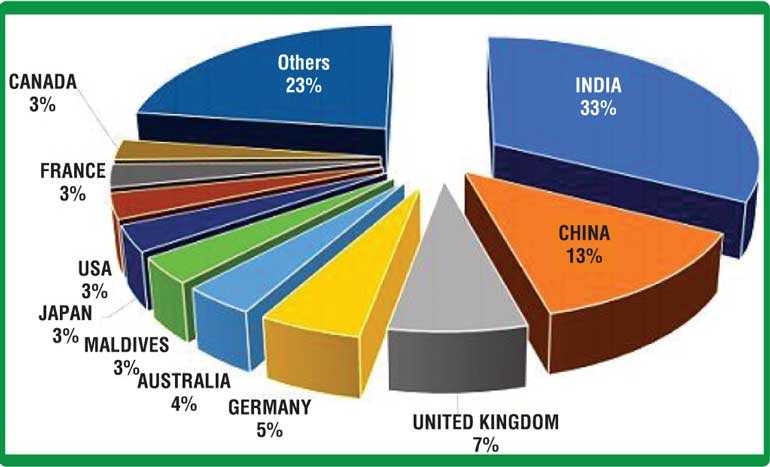 ---
By Thasim Rafi

After the 21 April bombings this beautiful nation took a hard hit at a time when it all looked just right for Sri Lanka tourism. Sri Lanka was ranked as the Number One Destination by Lonely Planet and tourism was booming. Then things began to take a wrong turn with arrivals dropping drastically and countries issuing travel advisories but now things are slowly coming back to normal so in this article I will be discussing key steps and suggestions that will be imperative to revamp Sri Lanka tourism and to revitalise its global image.
Sri Lanka is so different and diverse
Sri Lanka unlike other nations is truly blessed. With just a mere 2-4 hours' drive from the capital Colombo you can reach diverse destinations from immaculate beaches to pristine mountain scape. It's all easily accessible. The country unlike other countries which have only beaches to attract tourists has a wide array of options to provide combo offers to tourists. From a bustling city life experience in Colombo to a cultural visit to the Cultural Triangle of Sri Lanka to the beautiful beaches down south and the east to the picturesque hills and tea estates in the Central Province. Sri Lanka truly is a land like no other.

The Tourism Board should focus on promoting Sri Lanka as a destination which can provide a diverse experience in a single visit whereas other countries will only be able to offer one of the options Sri Lanka possesses. ​Sri Lanka has asked tourists from 48 countries who will be eligible for a visa without payment, to apply online to get it prior to coming to Colombo to avoid being held up at the airport. The immigration process also will be simplified say airport authorities. This is a move that will certainly boost tourism.
Social media bloggers
Social media is not just a global phenomenon but it has become a tool via which many nations and companies have increased their presence globally. It is the cheapest marketing platform compared to conventional marketing platforms like TV advertising and exhibitions and conferences. It is cheaper and has a global reach. Facebook has 2.4 billion users and Instagram has 1 billion users and the audience is truly diversified. An effective social media campaign therefore is imperative.

I personally brought down five social media bloggers from Dubai. They were provided accommodation by Cinnamon Hotels and Jetwing Hotels during their five-day tour and they blogged about Sri Lanka and how beautiful the island is. They visited all parts of Sri Lanka and will visit north and east next time. Refer to the post they posted on Instagram. Together they had more than 200k followers on Instagram from various parts of the globe.
Quality over quantity
It is always a known fact that quality is better than quantity and that applies here too. Tourists from Western Nations and Australia have always spent more and have been consistent in visiting Sri Lanka. There is a lot more that can be done to boost tourist arrivals from these countries. Australians have recently started to prefer Sri Lanka over Bali. This shows a positive transformation in the perception towards Sri Lanka by Australians.

Sri Lankan tourism still lags behind in terms of luxury cruise rides whereas neighbouring countries like Maldives and Seychelles have been more particular about attracting the cream of the tourists. Sri Lanka has an ideal opportunity to attract more tourists for luxury cruises as we have more than 1,600 km of coastline which can be utilised more efficiently.

Sri Lanka tourism is definitely recovering from the Easter bombings and with effective management can definitely reach the target set in terms of tourist arrivals. The Tourism Board and SLTDA have been working tirelessly to overcome tough situations and recently the free visa for 48 countries initiative by the Tourism Board is sure to increase tourist arrivals. The land like no other has shown that it is resilient and so have the tourists who continue to visit this beautiful country.


(The writer is Director Venture Green Ltd., and a sustainable tourism consultant.)