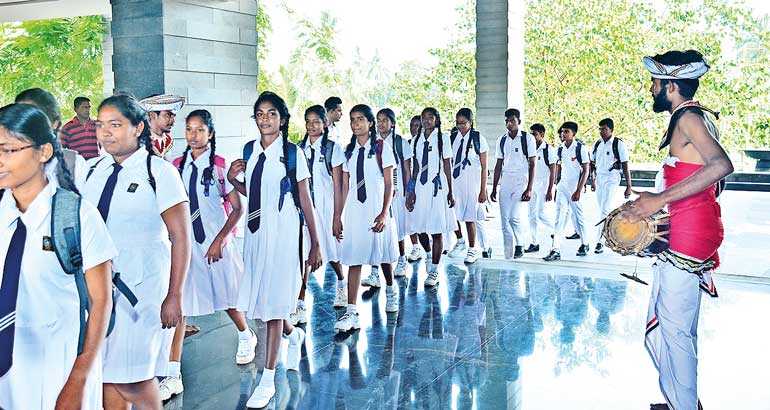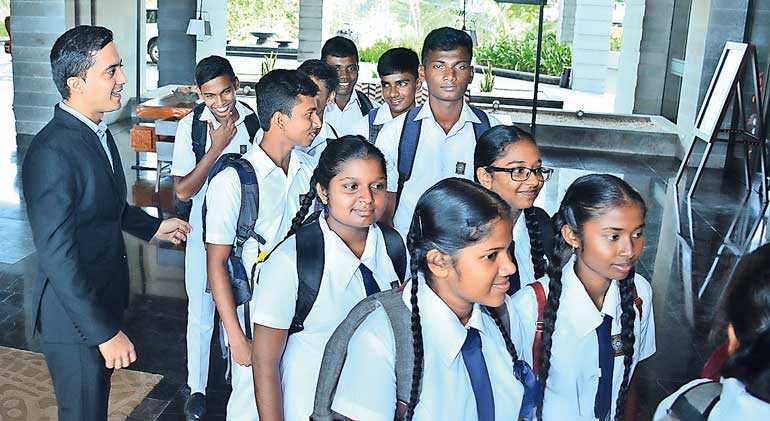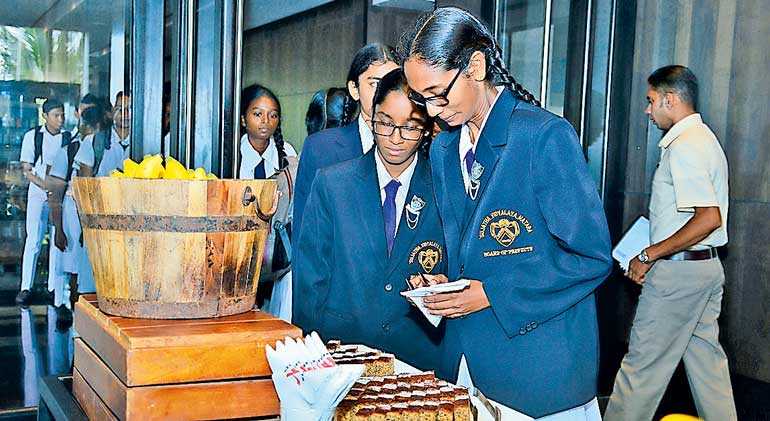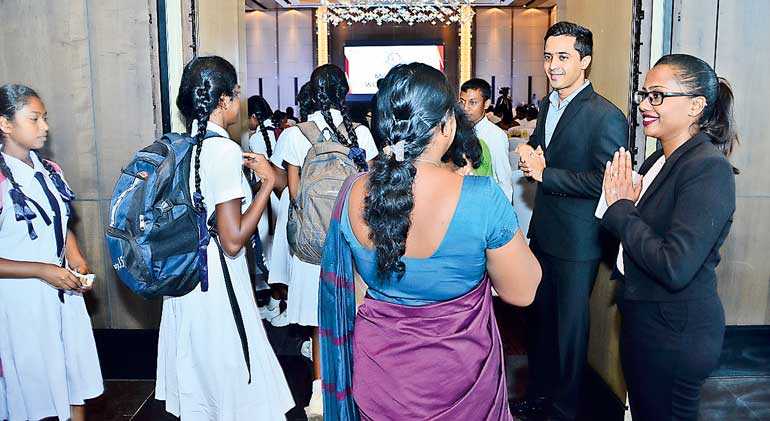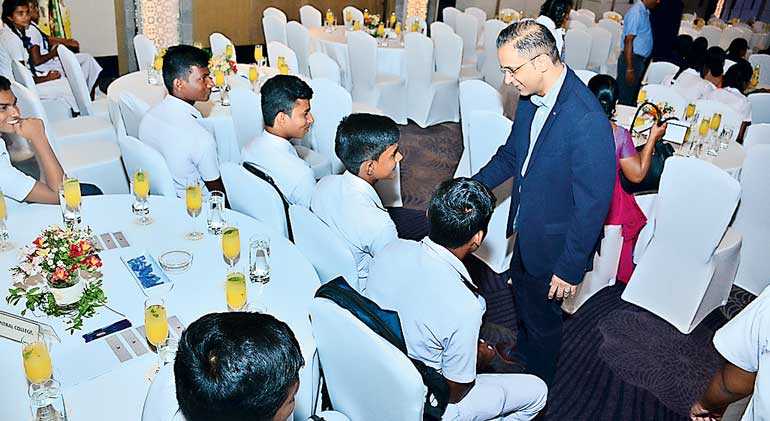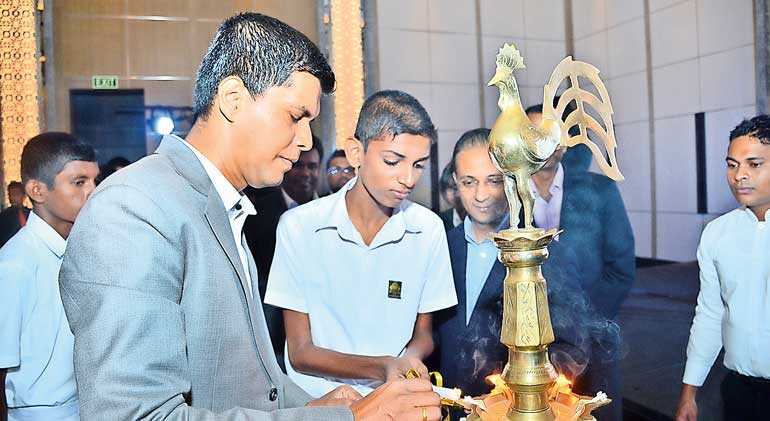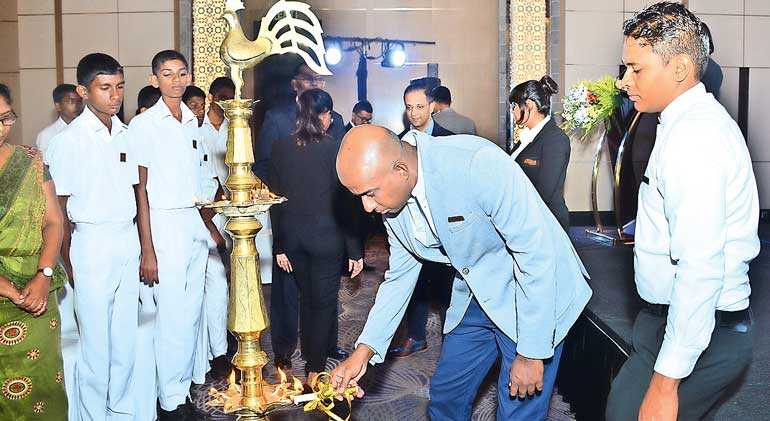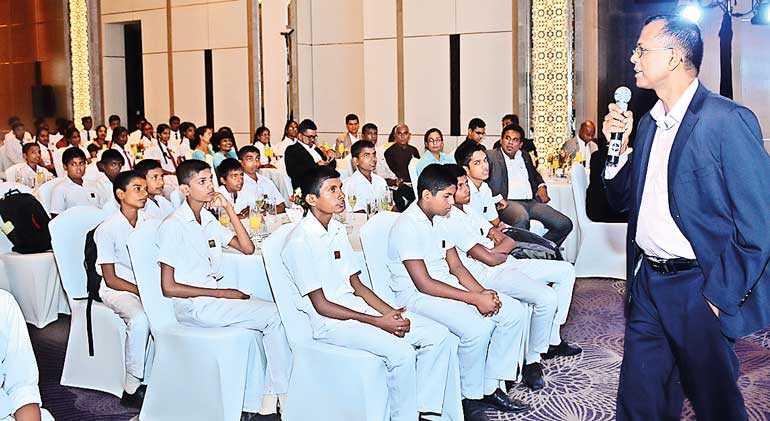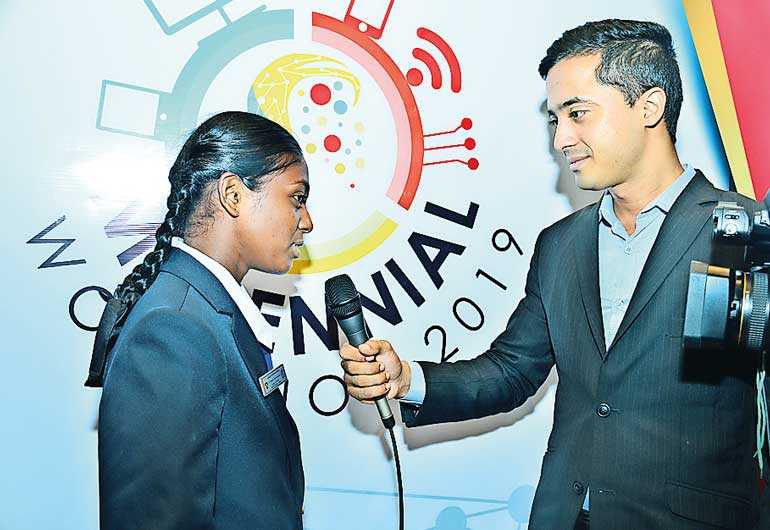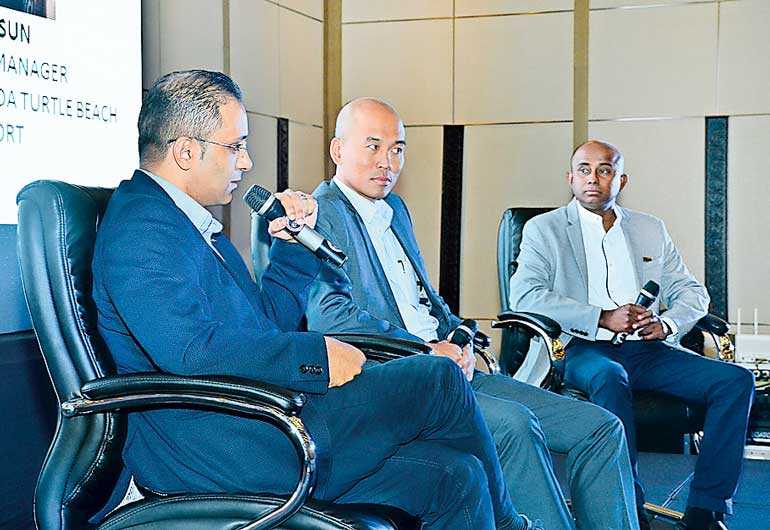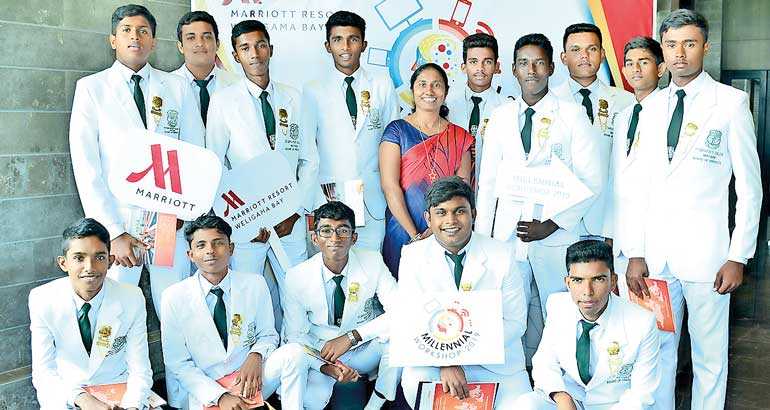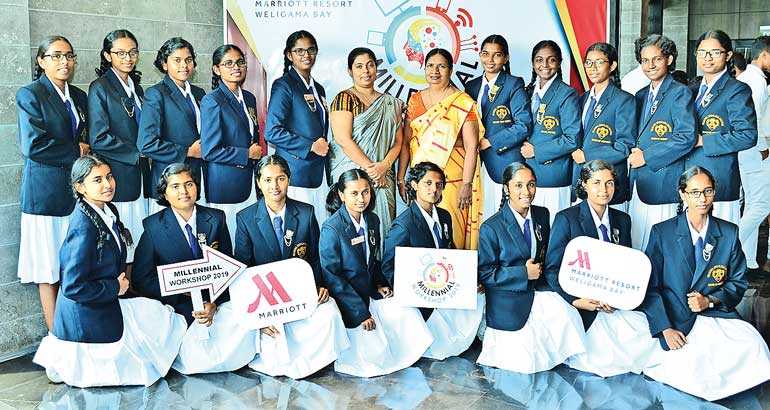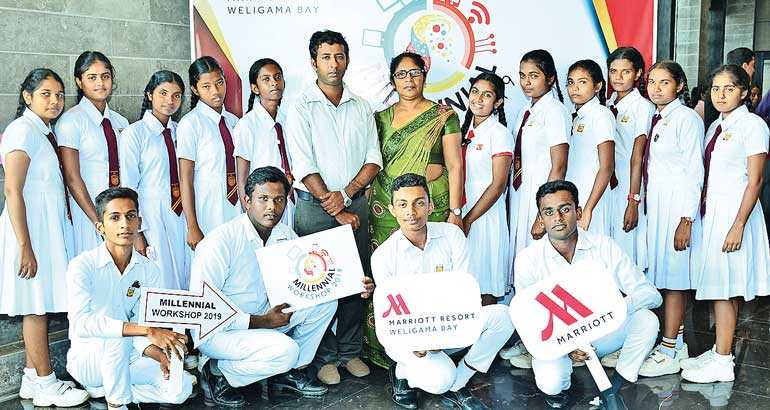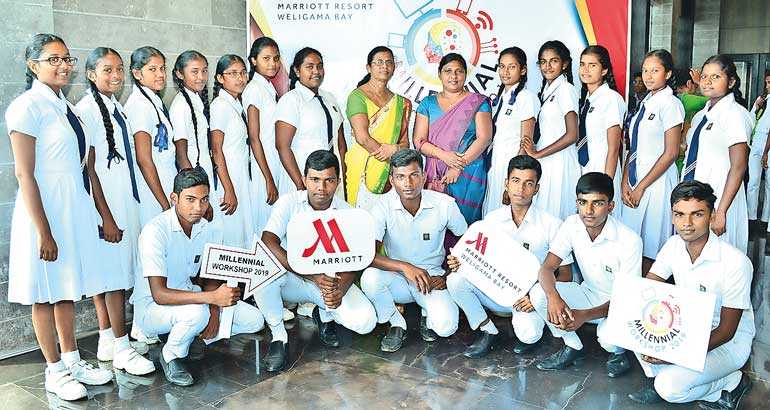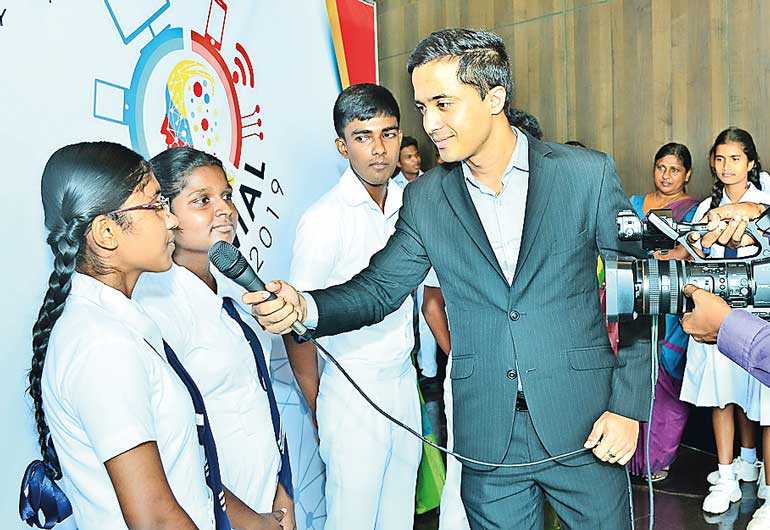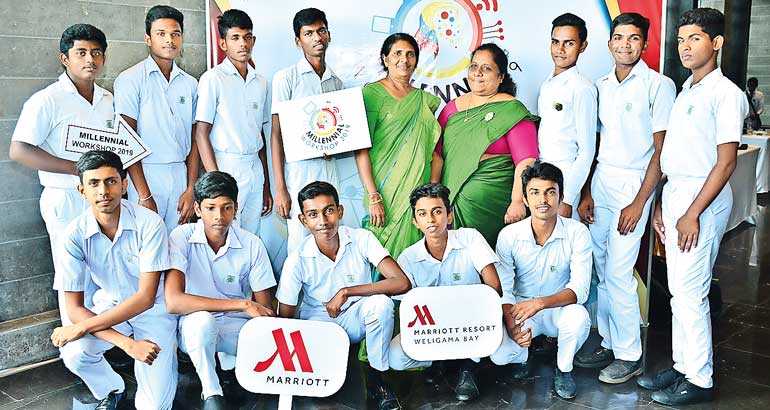 A career guidance program targeting the youth of Sri Lanka
In keeping with the commitment to serve the local community by Marriott International, Weligama Bay Marriott Resort & Spa launched its first career guidance program, 'Millennial Workshop' to introduce hospitality as a prospective industry for the youth of Sri Lanka.



The program targeted school children from Weligama, Galle and Matara, covering the South region in the first phase of the project. Youth who are presently in the Advance Level education stream, and who aspire to commence their higher studies participated in this workshop, with its focus being Hotel Management and Tourism.

The 'Millennial Workshop' program was initiated to empower the future generation to make the right career choice, with the much in demand hospitality industry being the focal point. "This program creates a guided path in discovering the participants' strengths, with the ultimate objective of finding a suitable career path," said Weligama Bay Marriott Resort and Spa General Manager Elton Hurtis.

Awareness on the evolution of the hospitality industry in Sri Lanka was a vital discussion point during the program. With the introduction to significant development opportunities that stand with Marriott International, participants were motivated to consider opportunities in the fast growing hospitality industry in Sri Lanka.

Sheraton Kosgoda Turtle Beach Resort General Manger Paul Sun also shared valuable insights with the young audience. Cluster Director Sales and Marketing Mano Gunasekera, Director Operations of Weligama Bay Marriott Resort & Spa Suranga Peelikumbura, the Directors of Human Resources respectively for Sheraton Colombo and Sheraton Kosgoda, Prasanna Obadage and Harsha Subashana, contributed with their inspirational speeches and professional advice.

Educationists from public and private universities, and institutes of higher education joined the program on invitation, to add further value by sharing their knowledge in the field of hospitality.

Approximately 260 students from over 13 schools attended the program. The event was executed with the support of 'Meet MBA' LMU MBA 02 of Esoft campus and graced by representatives from the William Angliss Institute.

The flagship resort of Marriott International in Sri Lanka, Weligama Bay Marriott Resort and Spa is steering in a new era of luxury travel, centred to capture, create and inspire life's most memorable journeys. Located along the Southern coastal belt of Sri Lanka, the resort has become an icon that embodies a blend of warm service culture, quality facilities, spaces and experiences to delight today's traveller. Within just one year since its opening, the resort has undoubtedly proven to be the number one choice among local and foreign travellers alike. With 198 beautifully-designed expansive rooms and suites, five dining outlets, outdoor swimming pools, fitness centre, spa, dedicated kids area and uninterrupted beach access, this unique resort has created the perfect retreat for the leisure seeker right in the heart of Weligama Bay.