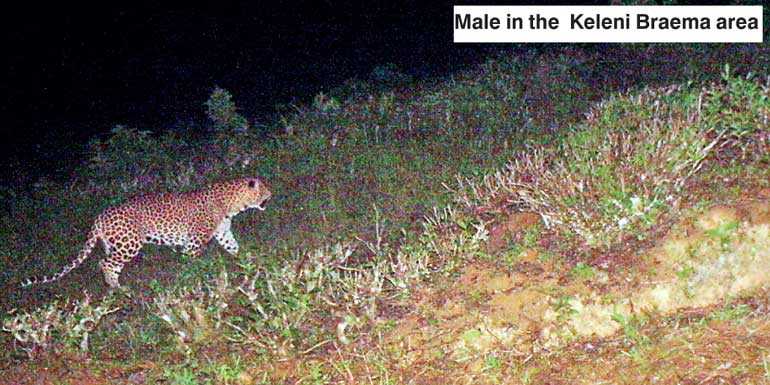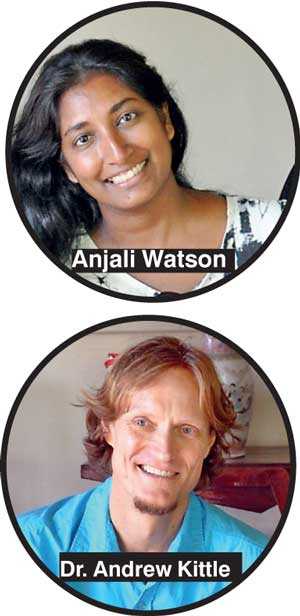 Renowned Zoologist Dr. Andrew Kittle will deliver the Wildlife and Nature Protection Society (WNPS) Monthly Lecture titled 'Sheltering under the leopard's umbrella' on 16 August at 6.00 p.m. at the Jasmine Hall of the BMICH, Bauddhaloka Mawatha, Colombo 7.The lecture is open to all members and non-members, admission free.

WNPS said a large scale analysis of leopard habitat suitability in Sri Lanka has indicated that the dominant factors' influencing continued leopard persistence across the landscape are protection level and forest patch size, complexity and connectivity.Increasing habitat fragmentation in Sri Lanka, in the context of post-war development, means that identifying and maintaining connections between known leopard populations is imperative. This can be accomplished by improving our understanding of leopard range use and extent as well as resource utilisation patterns which will enable targeting specific areas for more focused conservation action.

This is a necessity for an islandwith awidespread, high density human population experiencingrapid development and yet retaining a sizable area of mixed habitat wilderness.This approach will also enable a wider suite of biodiversity to gain protection under the leopard's ecological umbrella.A case study of such a proposal from the highly fragmented landscapes of the Central Highlands of Sri Lanka will be showcased at this talk.This understanding has been developed by Dr. Andrew Kittle and Anjali Watson who have, in recent times, been foremost in field research on wild leopards in Sri Lanka.Their observations, and analysis of them, have contributed much in understanding what is required now, to preserve the leopard in the wilds of Sri Lanka for future generations to marvel at.

Dr. Andrew Kittle is a Zoologist who, in addition to conducting research on the Sri Lankan leopard, has studied the behaviour and spatial ecology of large carnivores across systems and continents including wolves in North America, and lions and hyenas in Eastern Africa.

Anjali Watson is an ecologist whose work includes examining the factors that underlie the island-wide distribution and mortality of the Sri Lankan leopard.She has also worked with primates in South America and Sri Lanka, and worked alongside Andrew on his other carnivore research.

Both Andrew and Anjali have been members of the IUCN's international Cat Specialist Group since 2002 and are the assessors for the Sri Lankan leopard subspecies, as well contributing assessors for the fishing cat and rusty spotted cat.Their research has been published internationally and their Sri Lankan leopard study is what informs the IUCN's Global Red List of threatened species status for 'Pantheraparduskotiya'.Their work was recently recognised via a Whitley Award, a high profile conservation award for their research on leopards in the unprotected Central Highlands of Sri Lanka.