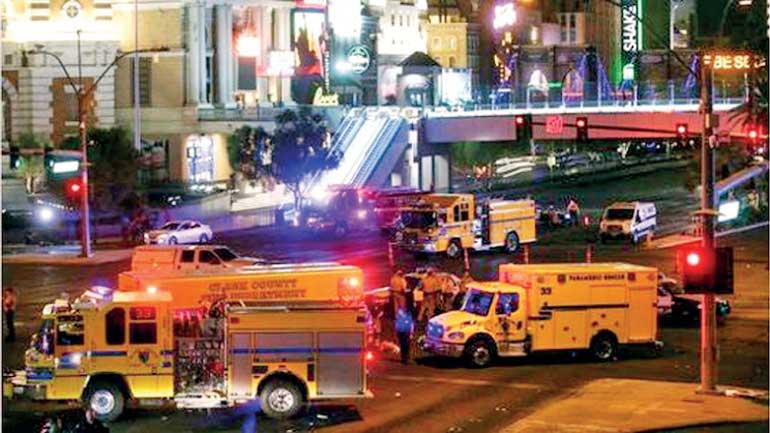 Reuters: While Las Vegas had the worst mass shooting in US history only 2 days ago, Sin City is still a tourism hub and visitors were trying their best to enjoy their vacations on Tuesday (October 03).

The famed 'Welcome to Las Vegas' sign was still drawing hordes of visitors, who posed for photos making silly faces and enthusiastic gestures, even with the Mandalay Bay hotel clearly visible in the distance – the site where Stephen Paddock opened fire on an adjacent concert killing at least 59 people and injuring more than 500.

On the Vegas strip couples celebrated weddings, 21-year olds had their first legal alcoholic drinks, and the mega resorts advertised their showcase headliners like Celine Dion, who was still scheduled to perform on Tuesday.