The Hotels Association of Sri Lanka (THASL) Chairman Sanath Ukwatte welcomed the hosting of the World Surf League (WSL) 2019 Men's Event in Sri Lanka from 25-29 September at Arugum Bay.

"This is a major international sport event, Sri Lanka is hosting after the Easter attacks. This tour will also contribute towards qualification for the 2020 Olympics in Tokyo, where surfing will be featured for the first time in as an Olympic Sport," Ukwatte said.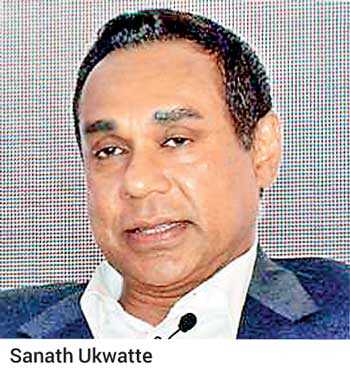 He said THASL welcomes all participants from around the world as this competition will offer a unique opportunity for local surfers to compete with international participants. "We thank the Government and the Surfing Federation of Sri Lanka for making this event a reality and showcasing Sri Lanka as an ideal surfing location in the world," Ukwatte added.

He said in the recent years of Sri Lanka's Tourism Product, Arugum Bay and Ella are two destinations where tourism has developed at a rapid pace. This is mainly through local initiatives. THASL strongly believes Tourism is an area where every Sri Lankan can play a role and sincerely thank Sri Lanka Surfing Federation for coming together with World Surf League (WSL) bringing great honour and valuable publicity to the country.

"We would like to state that diversity in terms of the range of leisure activities on offer is one of our country's principal strengths on an aggressively competitive regional environment," the THASL Chief said.

"It is crucial to depart from the beaten track and blaze new trails in order to take tourism industry to new levels of achievement. Surfing and other terms of water sports are a natural extension of our tourism product, given the globally recognised attractions of our coast and the water around us. This potential, so clearly evident, has been inadequately utilised up to now. It is a matter for deep satisfaction that this gap is now being filled.

"It is, therefore, with a sense of profound appreciation that we congratulate the Surfing Association, and the initiatives of the dynamic officials, on the timely focus that they have given to a largely neglected aspect of Sri Lankan tourism. It is entirely fitting that their efforts together with the support given by the Government have been met with international recognition. They have certainly done our country proud," Ukwatte added.