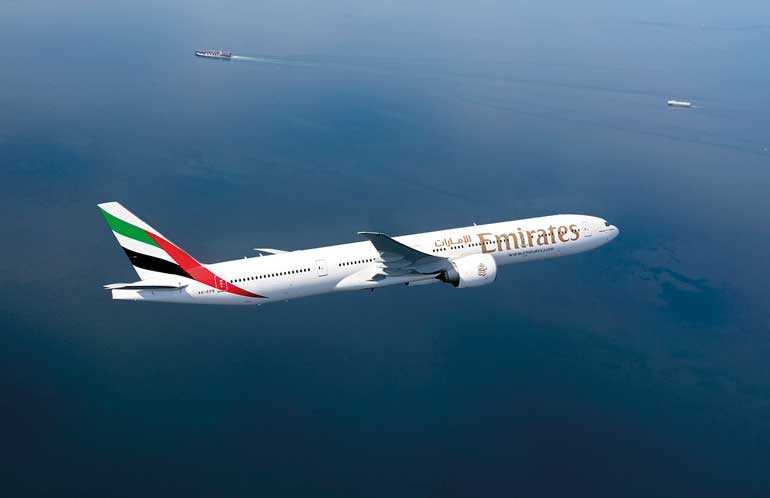 Emirates is inviting travellers from Sri Lanka to 'Fly Better' in the new year with special Economy and Business Class fares that confer up to a 15% saving on travel to exciting destinations across Europe, USA and Africa.

These special fares will be offered for bookings made between 8 and 21 January, for travel between 10 January and 30 November 2019, the award-winning airline said.

All-inclusive Economy Class fares from Colombo start at Rs. 57,373 to Dubai, Rs. 89,993 to Amsterdam, Rs. 125,662 to Heathrow, Rs. 139,574 to Melbourne, and Rs. 140,522 to Milan.

All-inclusive Business Class fares from Colombo start at Rs. 187,373 to Dubai, Rs. 439,002 to Rome, Rs. 464,263 to Frankfurt, Rs. 470,702 to Venice, Rs. 480,574 to Melbourne, and Rs. 483,953 to London Heathrow.

The special 'Fly Better' fares encompass all Emirates destinations in Europe, USA and Africa with special emphasis on travel to London Heathrow, Paris, Zurich, Frankfurt, Moscow, New York, Los Angeles, Johannesburg and Mauritius.

"The timing of our announcement of special fares help travellers plan their holiday or business travel right up to November 2019 and to lock in their fares, thereby beating inflation and other factors that affect ticket prices," said Emirates Area Manager for Sri Lanka and Maldives Chandana de Silva. "For travellers flying with us for the first time, this is a great opportunity to experience for themselves just what it means to 'Fly Better' with Emirates, while making a saving."

Tickets booked on Emirates by members of Emirates' award-winning loyalty program 'Skywards' can be also paid for using a combination of cash and Skywards Miles. Travellers can use as many Miles as available in their Skywards accounts to further reduce the cash amount paid towards the cost of their tickets.

Emirates' 'Fly Better' campaign was launched in November 2018 with emphasis on delivering air travel experiences that are comfortable and enjoyable in every cabin class, time and again. Emirates was the first airline to introduce personal screens in every seat in every class; the airline led the way for better international telephone and Wi-Fi services onboard, pioneered private suites in first class, brought bars and shower spas onboard, and continues to introduce game-changing products like virtual windows.

Emirates also recently reached a new milestone by offering over 1,000 movies inflight, more than any other airline. The films are in addition to TV box sets and music, giving customers up to 4,000 channels of on demand entertainment, including over 100 kids channels. Catering specifically to Sri Lankan travellers, Emirates' ice (Information, Communications, Entertainment) inflight entertainment system offers four Sinhala movies and 13 channels of Sinhala music too.Emirates has been serving Sri Lanka since April 1986 and today connects the country to a network of more than 155 destinations on six continents via 28 flights a week to its hub in Dubai.

For more information on Emirates, including how to book flights and a complete list of terms and conditions, visit www.emirates.com/lk.