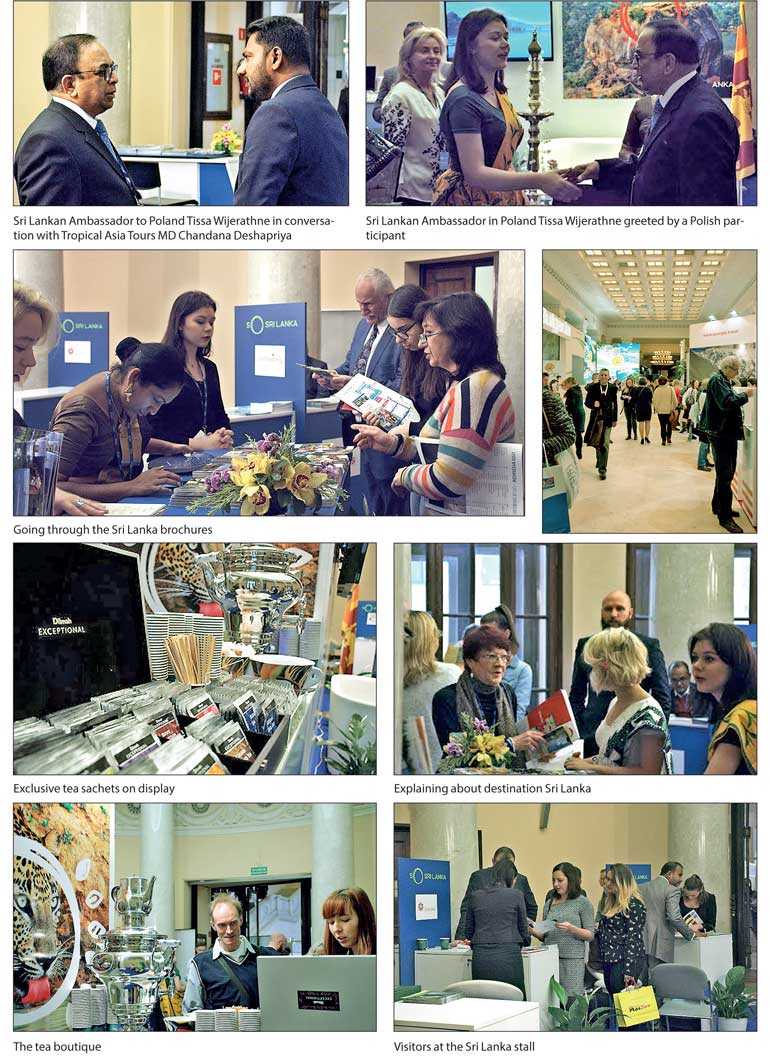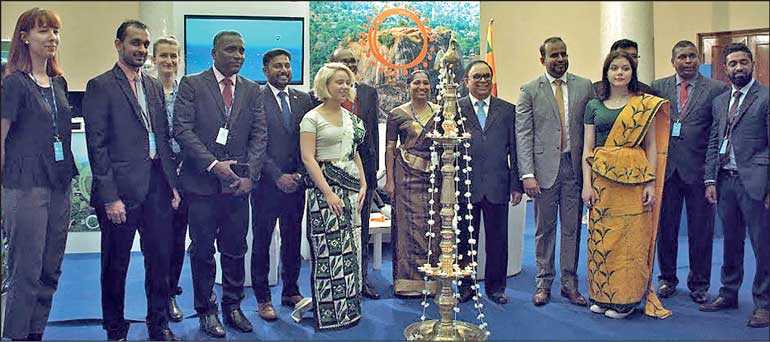 Trade industry partcipants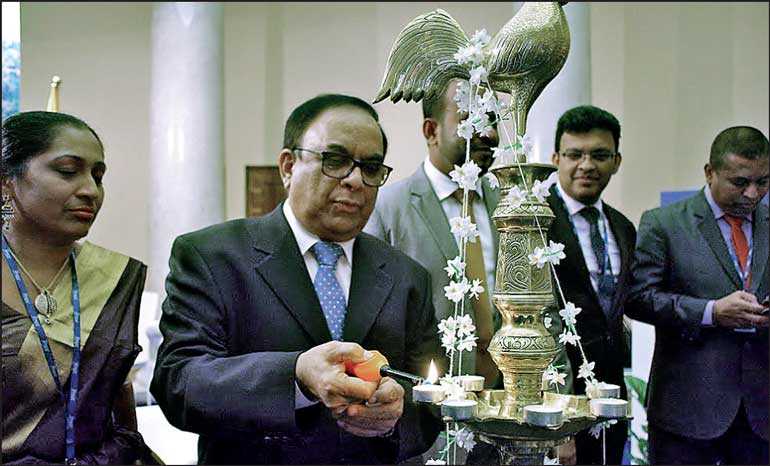 Sri Lankan Ambassador in Poland Tissa Wijerathne opening the Sri Lanka stall while SLTPB Marketing Officer Shirani Herath looks on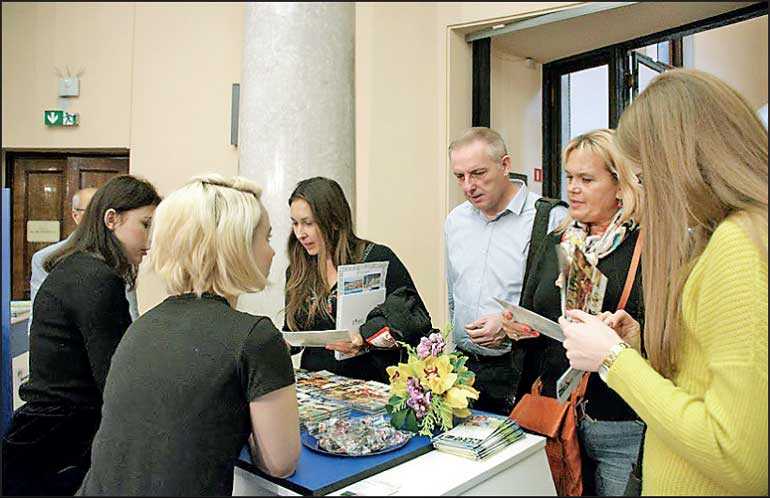 Interested in knowing more about Sri Lanka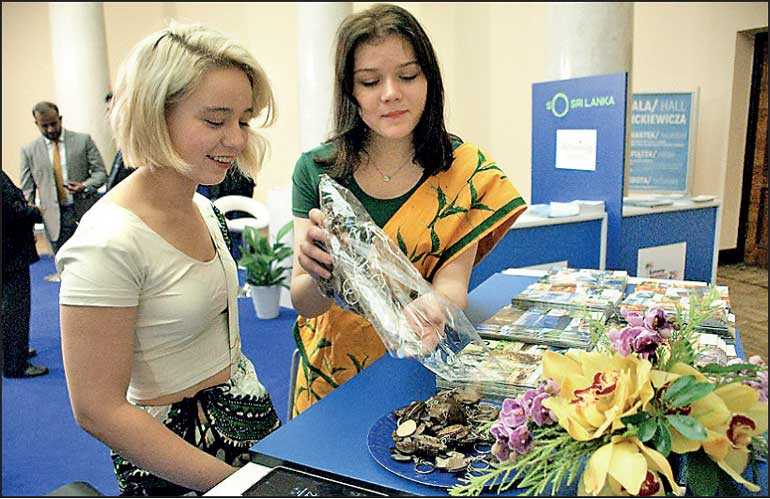 Souvenirs made of coconut shells
---
Tourist arrivals from Poland have more than doubled since last year with arrivals hitting a new benchmark of 44.32% as of October this year. To capitalise on this emerging market Sri Lanka Tourism Promotion Bureau took part in Poland's most sought event in the tourism and travel trade.

The International Travel Show TT Warsaw is a leading Polish travel fair, and one of the most important trade shows in the Central and Eastern Europe targeted at the tourism industry. Sri Lanka has been a regular participant at this event, and this year's participation further highlighted Sri Lanka's potential to be a popular travel destination among the Central and Eastern Europe and enabling high-spending tourists to visit Sri Lanka.

TT Warsaw Tour and Travel Show which was held at the Palace of Culture and Science saw nearly 500 exhibitors from over 53 countries at the fair. The palace was teeming with life and the colourful and multicultural show was a crowd puller. It is reported that the event had recorded a footfall of 20,000 for the event.

This is the 25th edition of the exhibition which has grown in leaps and bounds to accommodate many countries with a keen interest on polish travellers. The Travel Show is also known to be a place of rewarding discussions and features unique B2B meetings where industry stakeholders could meet and network. This is why the first day of the show is exclusively dedicated for the industry and business meetings.

Poland is one of the emerging markets for Sri Lanka Tourism. Poland has about 38 million population and it is the 69th largest country in the world and 09th largest in the Europe. Poland's high-income economy is considered to be one of the healthiest of the post-communist countries and is currently one of the fastest growing within the EU. The research reports indicate that Poland outbound tourism was decreased in 2009 due to economic recession in the region. By 2010 it is being recovering due to the favourable economic condition in the country. Sri Lanka has identified Poland as one of the emerging markets in Eastern European Region.

One major attraction of the Sri Lanka stall was the Tea boutique which was done by Dilmah, creating quite a sensation among the visitors who were eager to have a sip of the famous Ceylon tea. It is reported that the tea boutique drew the attraction of more than 1,000 visitors throughout the fair.

Key industry stakeholders along with the Tourism Promotion Bureau attended the fair, this included Aitken Spence Travels, Jetwing Travels, Tropical Asia Tours, Ayubowan Tours & Travels, Sunway Holidays, NKAR Travels & Tours, Clover Lanka Travel, Araliya Green Hills, Relax Lanka Tours and Luxe Asia. The Sri Lanka Pavilion was declared open by Tissa Wijerathne, amidst a distinguished audience of industry stakeholders. Marketing Officer Shirani Herath represented the Sri Lanka Tourism Promotion Bureau at this event.