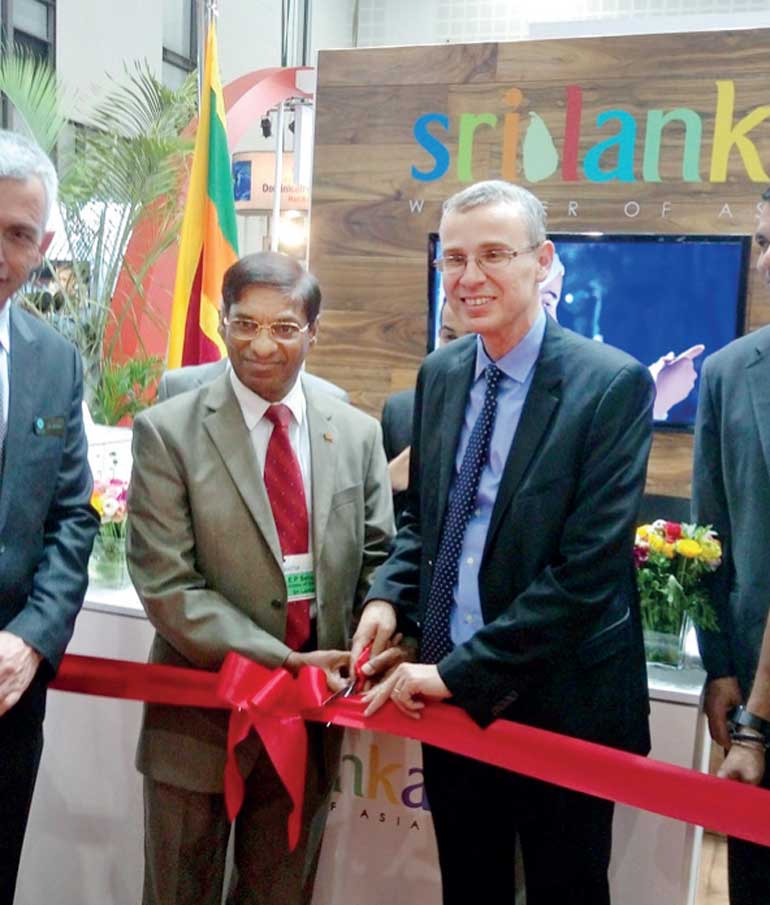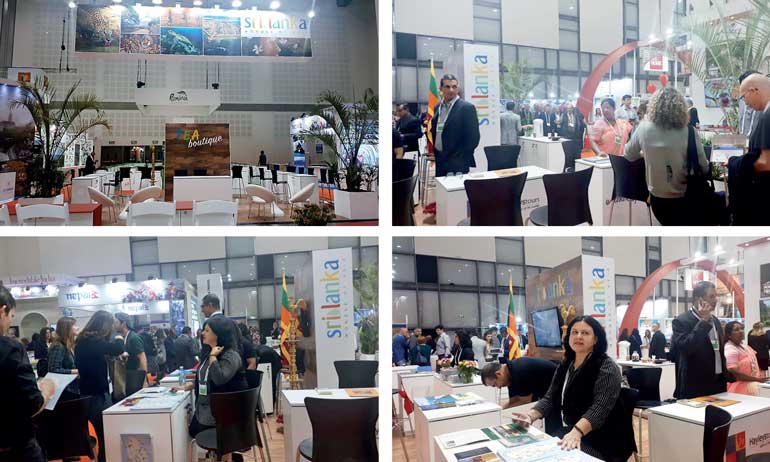 The Sri Lanka Tourism Promotion Bureau (SLTPB), in collaboration with the Embassy of Sri Lanka in Tel Aviv, organised and coordinated the participation of Sri Lanka in the 24th International Mediterranean Tourism Market (IMTM 2018), which was held from 6-7 February at the Tel Aviv Convention Centre in Tel Aviv, Israel.

The IMTM is the largest annual professional official exhibition for the tourism market in Israel, which promotes and focuses both domestic and foreign tourism as well as strengthening cooperation among tourism bodies in Israel and elsewhere in the world. Sri Lanka has been participating in the above market regularly.

The Sri Lankan pavilion was jointly declared open with the cutting of a ribbon by Ambassador Periyasamy Pillai Selvaraj and Israeli Tourism Minister Yariv Levin, in the presence of SLTPB Assistant Director Ajantha Rathnayake, Embassy officials, Sri Lankan tour companies and Israeli visitors.

The main objective of the participation of Sri Lanka was to create awareness and portray the beauty of the paradise island among Israeli tourists.

Sri Lanka was represented by leading tour companies such as Aitken Spence Travels Ltd, Deluxe Vacations Ltd, Amaya Resorts & Spas, Hayleys Tours Ltd, Nawamini Travels Ltd, Saffron Island Destination Management Ltd, World Travel Centre Colombo Ltd and NKAR Travels & Tours Ltd.

The Sri Lankan booth attracted many visitors and Ceylon Tea was served to the visitors. In addition, a documentary film on Sri Lanka's beauty was continuously displayed on both days.

Sri Lanka is a popular destination for Israeli tourists, especially for surfing, and their numbers are increasing. According to the IMTM organisers, 50 countries participated in the exhibition and approximately 25,500 visitors visited the exhibition centre.