Sri Lankan film industry stakeholders posing for a photo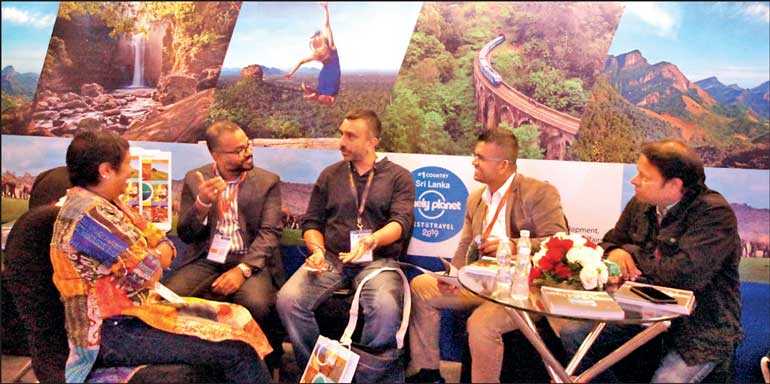 Discussions with industry stakeholders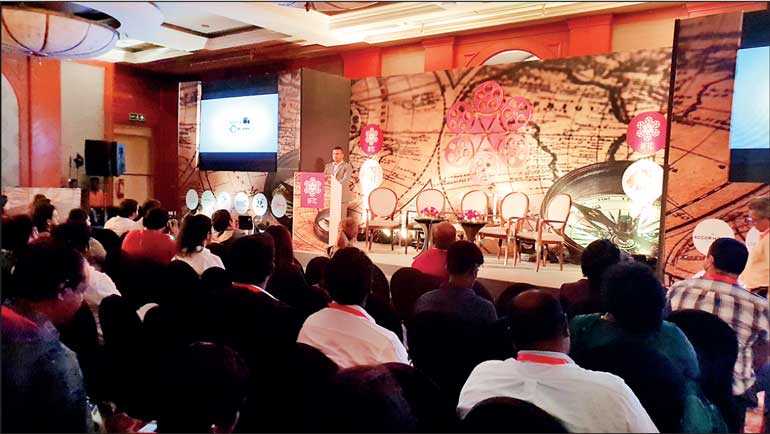 Sri Lanka country presentation at the IFTC 2019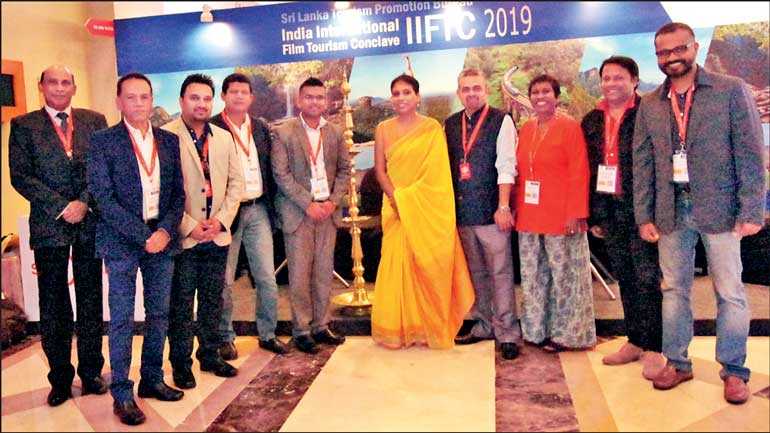 ---
The Indian silver screen is one of the busiest film industries in the world with a production of over 2,000 films annually through main two languages (Hindi and Tamil) and in other various regional languages. Cinema is also one of the fastest growing industries in modern India to date and hasn't shown any sign on slowing down soon.

The Indian cinema industry has been contributing a lot for their local economy as well as to the other regional and most importantly in international destinations. Especially considering the growing contribution for foreign economies, the interest of Indian cinema to explore new film locations in overseas has shown significant growth in recent years by creating new opportunities for the hosting destinations.

Beyond that, even other sectors such as travel and tourism have directly benefited through Indian film tourism. While having an emotionally-connected diehard fan base, Indian cinema influences its millions of fans to travel abroad and experience the moments in the exact location where their favourite films have been shot.

Indian cinema fans do not hassle to gain such experiences, especially when such locations are only 2,500 km away from the heart of Bollywood cinema. In recent years, many European (UK, France, Germany, Switzerland, Italy, Spain, Sweden, etc.) and Asian locations (China, Thailand, Indonesia, Malaysia, etc.) have had great influence for their inbound tourist footfall.

As a compact destination with various natural and manmade wonders located just a few kilometres away from each other, Sri Lanka is a perfect contender to compete as a rich and diversified locations provider for various Indian films.

Focusing on this growing opportunity, Sri Lanka Tourism took part in India's leading film location fair 'lndia International Film Tourism Conclave' (IIFTC 2019), to promote Sri Lanka as an ideal film location and further develop Sri Lanka as film tourism hotspot cater for overall Indian cinema.

IIFTC 2019 kicked off at the J W Marriot Hotel, Juhu, and Mumbai during 21 to 23 February at the Marriott Hotel Juhu for the seventh consecutive year. With the participation of over 35 other competitive destinations, Sri Lanka Tourism created a limelight in the event by showing our breathtakingly beautiful locations to the leading film producers who participated from all around India covering main Bollywood cinema and the other regional industries including Kollywood (Chennai), Marathi, Bengali, etc.

The destination presentation conducted by Sri Lanka Tourism held the attention of all the other competitors since it was done collaboratively with local film industry partners who have engaged in international film productions in Sri Lanka.

During the country presentation, legendry film producer and director Chandran Rutnam from Asian Film Location Services delivered an engaging speech to the audience about Sri Lanka's glorious international film history and current industry strength.

International Film Producers Association President Priyanga Kumarasiri and Secretary Sandya Salgado invited all Indian film producers and directors to Sri Lanka, describing it as an "ideal film location destination" for Indian films.

On behalf of Sri Lanka Tourism, Chaminda Munasinghe conducted the country presentation for Sri Lanka. Sri Lanka Tourism further highlighted with a distance of less than 2,500km to the heart of Bollywood and having frequent flights from all around the India to Colombo, Sri Lanka is a location that India must not neglect. Given the opportunity of depreciated LKR , dynamic visa process, zero cultural shock and rich local film industry equipped with European standard production equipment, the arrival of more and more Indian cinema productions to Sri Lanka is to be expected.

During the three-day event, the Bollywood, Kollywood and Thelingu film producers, directors and line managers from top Indian productions houses were convinced by Sri Lanka Tourism to consider destination Sri Lanka as the next film location supplier to feed Indian cinema. Some of the high profile films directors and production houses met the Sri Lankan delegation including Sanjay Gadhvi (Director for 'Dhoom 1' 2004 and 'Dhoom 2' 2006 film series), Ajab Gazabb ('Love' 2012), Vijay Krishna Acharya (Director for 'Tashan' and 'Thugs of Hindustan' starring Amitabh Bachan, Aamir Khan and Katrina Kailf, Yash Raj Films, Dharma Productions, etc.).

Upon taking part in this major film location promotional event in Mumbai, India, Sri Lanka Tourism expects to organise a location familiarisation tour program for selected high profile film directors and producers from Indian cinema in order to extend their awareness about the destination and showcase Sri Lanka's capability of facilitating the Indian film industry.

The Sri Lanka Consulate General for Mumbai Chamari Rodrigo and members of the Sri Lankan mission in Mumbai, India offered great support for this country promotion in order to maximise the opportunities.