Sri Lanka Tourism was able to clinch the award for the best decorative stand – international awards at the Travel and Tourism Fair (TTF) fair, which was held from 1-3 September. The event was held in Ahmadabad, India. Sri Lanka Tourism participated at the fair for the first time in collaboration with the High Commission of India, to focus with a view of targeting travellers from Gujarat who are known to be wealthy and famous for their business skills and entrepreneurship within India.

14 tour operators and hoteliers from Sri Lanka participated at this event. The Sri Lankan pavilion with its colourful themes and graphics was a major attraction. The inauguration was held under the patronage of Uttar Pradesh Tourism Minister of India Rita Singha Joshi. Viranga Bandara, Assistant Director/Marketing Sri Lanka Tourism, Udeni Perera, Manager Sri Lankan Airlines – West India were among the rest of the distinguished guests.

The team of Sri Lankan tour operators/hoteliers included Exotic Global Holidays, Nawamini Travels Ltd., NKAR Travels Ltd., Asia Leisure Travels, Walkers Tours, Asian Adventures, Jetwing Travels Ltd., Hamoos Travels Ltd., Catapultt Services Ltd., Apple Holidays, Bernard Tours Ltd., Zenith Expeditions, Fun Holidays Ltd. and Riu Hotels & Resorts. The first two days were opened for B2B and the last day was for general public.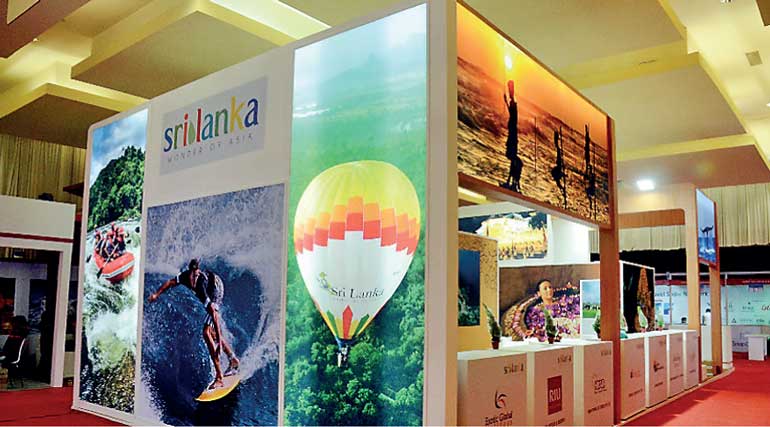 This event showcased a wide range of travel and tourism industry stakeholders, such as national/regional, tourist organisations, state government tourism departments, tour operators, travel agents and hotels.

TTF is India's largest travel trade show network. Since 1989, it provides an annual marketing platform and the opportunity to network with the travel trade in all major cities. The regional circuit of our TTF branded shows covering nine major cities in India make their way to the grand finale, OTM, India's largest travel trade show in India, on the basis of number of sellers, buyers and rented area.

Up to August this year, tourist arrivals from India has recorded a number of 233,120, whereas it has marked 3.6 increase compared with the same period last year.