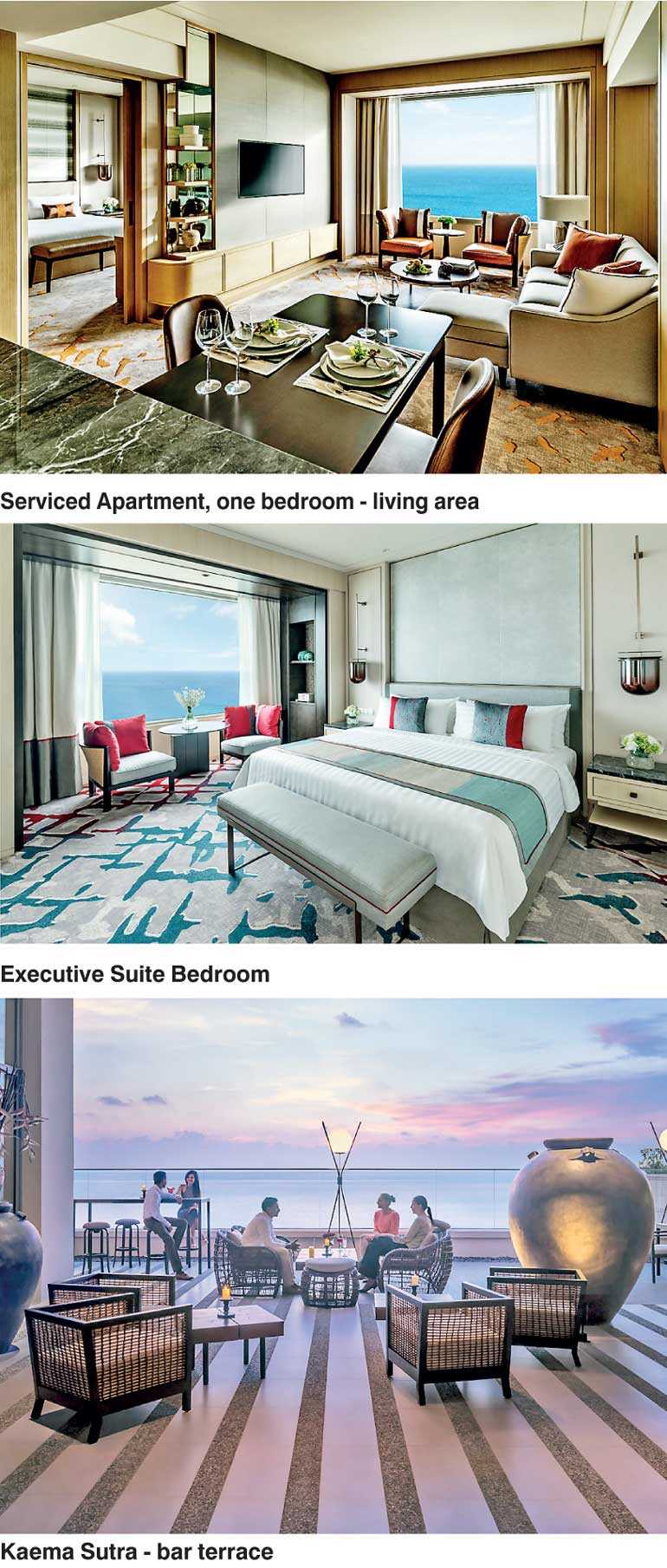 Located in the heart of the city, it's the ideal place to relax and unwind with a host of contemporary luxuries
Celebrate with a relaxing stay in the heart of the city. Shangri-La Hotel, Colombo, a destination in itself, offers a wide range of dining options, a fantastic line up of live entertainment by evening, an elevated swimming pool with stunning views over the Indian Ocean, a serene atmosphere to relax at CHI, The Spa and a 24-hour Health Club.

Guests can enjoy an array of dining options including the finest steaks and seafood grills at The Capital Bar & Grill; market style world cuisine at the all day dining restaurant, Table One; delicacies from Sichuan, Dongbei and Canton at Shang Palace, Shangri-La's signature Chinese restaurant; Sri Lanka Tapas and exotic beverages at Kaema Sutra; exquisite savouries and confectionaries at Sapphyr Lounge and refreshing tropical juices at the Pool Bar.

An urban staycation at Shangri-La Hotel, Colombo can be refreshing and rejuvenating as guests escape the hustle and bustle of the city for a quick getaway, while indulging in the hotel's premium facilities. Families will particularly appreciate the comfort and space of the one and two bedroom Serviced Apartments which include a separate living room, a dining area and a fully equipped kitchen, making this a home away from home.

Shangri-La's thoughtful staycation package with rates starting from $ 250 per night, is perfect for this purpose. The rates are for double occupancy on a per room per night basis and subject to 30.28% local taxes. The offer is valid till 21 April.

This offer includes: Daily breakfast, lunch and dinner at Table One Restaurant, offering the finest market-style world cuisine to the backdrop of spectacular views of the Indian Ocean and complimentary Wi-Fi/broadband internet access in the room and around the hotel.

For more information and reservations, telephone +960 689 7888, email reservations.slcb@shangri-la.com or visit www.shangri-la.com/colombo.