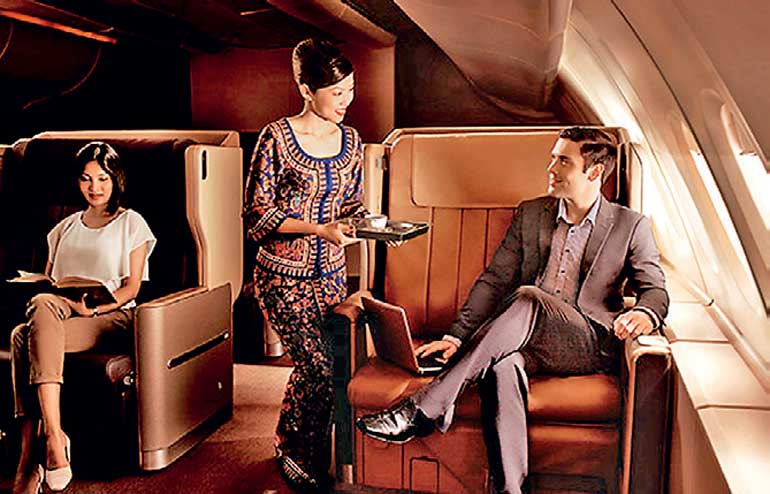 With the 'Great Singapore Airlines Getaway', there is no better time than now to experience more of the world with Singapore Airlines and SilkAir. Enjoy great fares to the world's top destinations, along with a variety of perks to make travelling more rewarding.

The daily SQ 469 Colombo-Singapore service in the night is complemented by MI 427, which operates on Wednesday, Thursday, and Saturday mornings. Enjoy great connections from Colombo to exciting destinations around the world!

Special Business Class and Economy Class return fares are on offer to Malaysia (Rs. 69,300/Rs. 30,300), Vietnam (Rs. 115,000/Rs. 57,400), Indonesia (Rs. 71,000/Rs. 49,799), Philippines (Rs. 158,900/Rs. 62,200), Thailand (Rs. 68,100/Rs. 32,600), China, Australia, New Zealand (Rs. 284,700/Rs. 96,500) and America (Rs. 448,300/Rs. 109,500).

These special fares are valid until 24 September, for travel out of Colombo from 1 October to 31 March 2018.

To book these great offers, simply contact your travel agent, call Singapore Airlines at 2499699, or visit singaporeair.com/lk. (Other terms and conditions apply).