An initiative designed with the aim of offering exceptional accommodation services via a single global platform, Runiti.com is set to change the face of the travel industry in Sri Lanka
Runiti.com, an online global platform for multi-level accommodation, is the newest entrant to Sri Lanka's travel market with key values of sustainability. As a pioneer of this initiative, Runiti.com aims to bridge the gap between travellers and accommodation options, by offering homestay to traditional star grade hotels. As the travel industry continues to expand and evolve, the introduction of innovative products has become necessary, fostering new connections and opportunities as a result.

The platform which will function as a website will feature every level hotels and homestay providers who will each be thoroughly vetted and assessed by the Runiti.com team. These providers will need to measure up to criteria meted out by Runiti.com, thereby allowing them to adhere to their stringent quality standards which in turn enable them to ensure utmost client satisfaction. All rooms listed on the website will be operated under Runiti.com's regulations, so that safety and experience will be unparalleled at all times.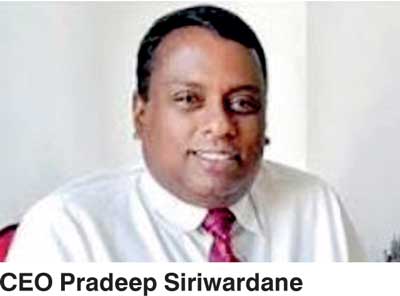 Runiti.com will focus on four main principles throughout their business operations: innovation, sustainability, economy and community. Each of these pillars will help form the base of their business model, governing their activities in every facet of the company. Empowering the community both financially and culturally, is one of their key goals, whilst ensuring environmental consciousness is exercised whenever and wherever possible. This includes featuring rooms that will offset carbon footprints, thereby effectively contributing to the global movement in mitigating climate change.

Runiti.com CEO and Founder Pradeep Siriwardane added that Runiti has started property registration at present and has expecting to achieve over 5,000 hotels and homestay at the stage one. This platform is highly user friendly, mobile support and easy to make reservation within a few clicks. Our service extended to opportunities to meet with local people, and offers value for money through crafting authentic, local experiences within each community. Through locally produced and prepared cuisine as well as interactions with the local people, travellers are able to experience culture and tradition at their purest, a feat that is notably absent with hotels.

By choosing to offer homestay services, Runiti.com is in essence offering a 'home-away-from-home'. Additionally, all their rooms will be inclusive of complimentary breakfast, lowest rates and free cancellation to name a few. In addition, travellers can reserve any grade traditional hotels via our platform.