---
Sri Lanka is mixing up tourism arrivals recovery with room rate recovery, but they are two completely different things, asserted business personality Dr. Rohantha Athukorala, addressing the Rotary Club of Up Town at the Cinnamon Lakeside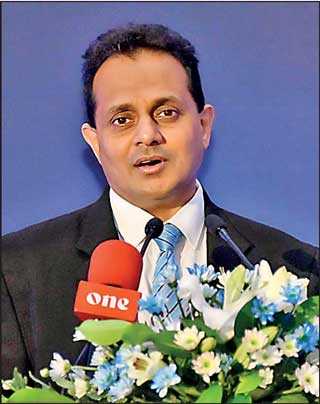 Clootrack – Sri Lanka, Maldives and Pakistan President/CEO Dr. Rohantha Athukorala




Apparently, the data reveals that post the Easter attack in the month of April, arrivals declined by 70.8% in the month of May from 129,466 to 37,802 as per data shared by the relevant Government authority, whilst in the month of June the decline was 57% (from 146,828 to 63,072 visitors). The July numbers further improved statistically to a decline of 47% with arrivals crossing 115,000, which is positive.

Athukorala explained how the revenue per available room (Revpar) has dropped by almost 50% as most travellers coming into Sri Lanka today are budget travellers who are immune to risks and like to travel to destinations post disasters but demand budget prices.

To recover will take two to three years based on the studies done post similar attacks in Kenya, Egypt, London and Bali, said Athukorala, who was the former Chairman of Sri Lankan Tourism and Sri Lanka Export Development Board and has served the public sector for many years.

The tourism recovery could have been faster but the viral media diffusion of the attack, the political instability post 21 April and poor management of PR post the attack will make the recovery process longer, voiced Athukorala, contrary to political statements made on the recovery process.

"Even as we speak today the much-wanted global advertising campaign has not broken out, even after four years since this Government came to power, whilst there is over Rs. 5 billion sitting in bank accounts for the last four to five years, which is very unfortunate for the industry," said Dr. Athukorala.

Last week's media reported that the AG's Department had questioned the process of the award of the tender of the global advertising campaign, halting the process for the second time. Latest industry feedback reveals that the soft loan extended to the industry post the Easter attack has hit a snag, hence implementation has become an issue, resulting in the SME sector being taken to the wire, he said.

"We need a strong re-launch of brand Sri Lanka as a whole and this must not be confined to the tourism sector," Athukorala voiced, indicating that the forthcoming elections will be key to the future growth of Sri Lanka.