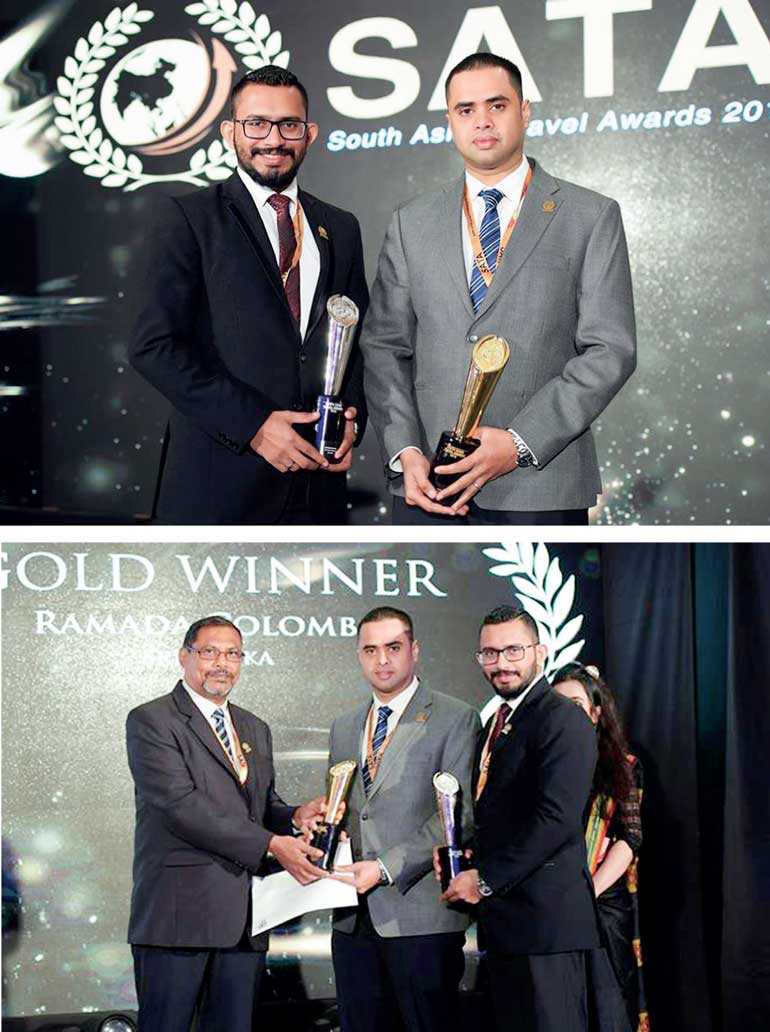 Ramada Colombo was voted as The Leading City Hotel in Sri Lanka and South Asia at the recently concluded South Asian Travel Awards at the Taj Mahal Palace Hotel in Mumbai, India.

Ramada was recognised for its excellent quality in guest services, food and beverage, and accommodation by a panel of judges comprised of experts in the hospitality industry from India, Sri Lanka and Maldives.

The South Asian Travel Awards (SATA) having just completed its third edition, is the first-ever regional travel award show that recognises the achievements of all sectors in the region's tourism industry. Nominations for the awards this year consisted of 36 categories in 10 segments and saw over 500 participants from India, Sri Lanka, Maldives, Nepal and Bhutan competing for recognition as both the best in their country and the region as a whole.

Additionally, SATA is the first regional award show to be endorsed by multi-national associations including Indian Association of Tour Operators (IATO) , Hotel & Restaurants Association of Bhutan (HRAB), Colombo Chamber of Commerce (CCC), Maldives Marketing & PR Corporation (MMPRC), Maldives Association of Travel Agents & Tour Operators (MATATO), Confederation of Accredited Tour Operators (CATO- India), Association of Travel Agents (ATA) Maldives, Association of Travel and Trade Organizations of India (ATTOI), Association of Professionals in Tourism (APT, India), Kerala Hotel General Managers Club (KHGMC), Nepal Tourism Board (NTB) and Liveaboard Association of Maldives (LAM).