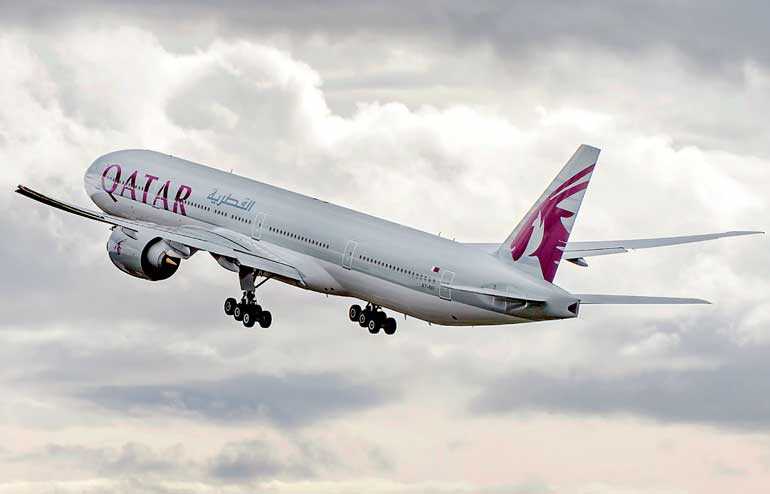 From 10 August-10 September, Privilege Club members can take advantage of an exclusive 50% discount when using their Qmiles at select Qatar Duty Free stores and at Oryx Galleria
DOHA, Qatar: Qatar Airways' award-winning Frequent Flyer program, Privilege Club, is delighted to provide its valued members an exclusive offer this summer with its latest Summer Shopping Collection.

From 10 August-10 September, Privilege Club members can take advantage of a 50% discount when using their Qmiles on select products at Qatar Duty Free, both at Hamad International Airport (HIA) and at Oryx Galleria in Doha.

Qatar Airways Chief Commercial Officer Ehab Amin said: "We are delighted to announce our latest promotion this summer for our valued Privilege Club members, just ahead of the festive Eid holiday season. Our special new Summer Shopping Collection offers our members an extensive variety of choices at an incredible range of luxurious retail outlets, where passengers can treat themselves or their loved ones to a moment of luxury in a world-class duty free shopping environment.

"As a multiple award-winning airline and leader in the aviation industry, we continue to strive to reward our loyal and dedicated members with exclusive benefits to further elevate their experience with Qatar Airways and make it a memorable one."

Qatar Airways' Privilege Club launched its Qmiles reward program in 2007 to offer its loyal passengers the opportunity to earn Qmiles when travelling on Qatar Airways, oneworld airlines, or any of the airlines' partners. Qmiles has since served as another convenient means of payment at the award-winning Qatar Duty Free (QDF) outlets, located in both the departure and arrival halls of Hamad International Airport, and at Oryx Galleria in Doha.

In March 2018, Qatar Airways' Privilege Club launched a refreshed brand identity, offering members a range of programme enhancements. Privilege Club members can now do all their account activities online, including purchasing award tickets using Qmiles, nominating family members to join their membership account, updating personal profiles and requesting services including cabin upgrades, excess baggage, date changes, refunds, and much more. Qatar Airways Privilege Club was named 'Best Rewards Programme' among airlines in the region at the seventh annual FlyerTalk awards 2018, for the second year in a row. At the sixth annual FlyerTalk awards 2017, Privilege Club also won the "Outstanding Benefit" award.

A multiple award-winning airline, Qatar Airways was named 'World's Best Business Class' by the 2018 World Airline Awards, managed by international air transport rating organisation Skytrax. It was also named 'Best Business Class Seat', 'Best Airline in the Middle East', and 'World's Best First Class Airline Lounge'.

Qatar Airways currently operates a modern fleet of more than 200 aircraft via its hub, HIA, to more than 150 destinations worldwide. Earlier this year, Qatar Airways revealed a host of forthcoming global destinations in line with its expedited expansion plan, including Tallinn, Estonia; Valletta, Malta; Langkawi, Malaysia and Da Nang, Vietnam.