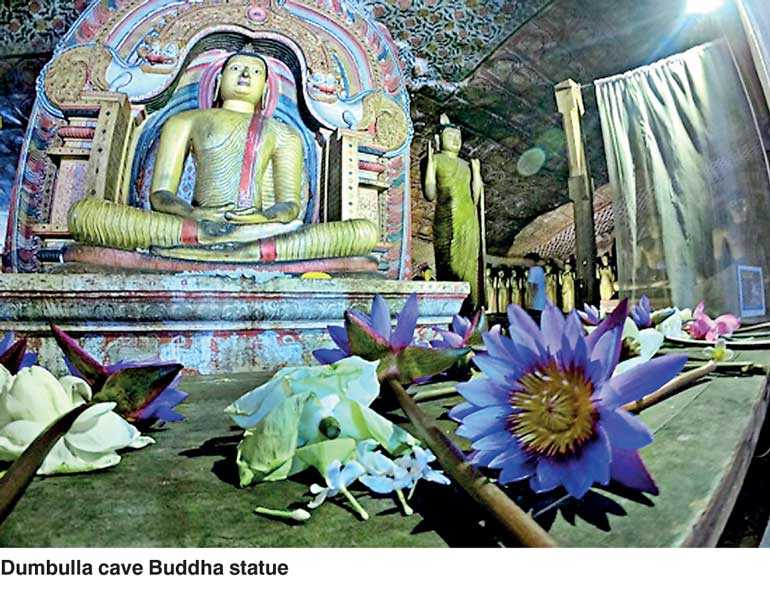 Lisa and Liza Nozaic are two travel bloggers hailing from Durban South Africa, who after 10 long years in the corporate world, decided to pursue their passion of travel, by exploring and discovering new places across the world.

Having sold their cars, houses and most of their possessions, the two agreed to follow their passion for as long as they can, starting on an adventure through South East Asia while volunteering and helping others and discovering new and unique adventures.

The first seven countries on their agenda include Sri Lanka, India, Nepal, Malaysia, Thailand, Myanmar and Cambodia and they believe that Sri Lanka is by far one of their favourite countries with its unique sites and friendly people.

In this interview with the Daily FT, Lisa and Liza share their story and as to how and why one should follow their passions while adding value and purpose to every action.

Following are excerpts:
By Shannon Jayawardena

Q: Could you start by giving a small background about yourselves and as to how you started your journey?

A: We both have always loved to travel. We worked together for many years and loved sharing our travel stories from around the world. Eventually we started travelling together and then decided to start our travel blog (www.souldrifters.com). We used this platform to share our stories, inspire others to travel and discover unique and magical places around the world. We had some breath-taking pictures and adventurous stories and so it began.

Q: Why did you decide to resign from your jobs, after 10 long years? What made you do it?

A: We both loved our corporate jobs in the media industry but after chasing adventures and being bitten by the travel bug it became very hard to follow an eight-hour job behind a desk. We wanted to escape the city's rat race and rather go explore temples, beautiful beaches, scenic mountains and rural villages. There is so much of this beautiful world to learn and discover which became a passion and priority in our lives. We realised that life has so much more to offer and we rather wanted to have experiences and make memories.



Q: What would you say, is your vision and mission in life?

A: We love meeting people from different cultures, views and backgrounds while exploring unique places and discovering traditions that have been around for centuries. Our vision is to inspire the rest of the world through our travel blog and help others through volunteering when possible during our travels. Our mission is to taste as much of the world as we can!

Q: You will be volunteering during your adventure through South East Asia, could you share some insights on this?

A: During our first six months we will be back packing through a few South East Asian countries and then planning on teaching English and eventually even work with helping animals. One of the projects that we are working towards, planning and gaining sufficient funding for is driving through the rural villages of Sri Lanka in a tuk tuk teaching English to kids for three months. We just love how friendly the kids are here and it really touched our hearts. It would be such a rewarding adventure for us to volunteer our time.

Q: What would you say was the highlight of your stay in Sri Lanka and what makes the country stand out from the rest?

A: We spoke about this the day and could not decide. There is something new and unique around every corner, no two places are the same, making every city an adventure and different from the one before. We loved seeing all the Buddhas at the Dambulla caves, spending a night in a tree house, exploring the picture perfect Nilaveli beach, watching the sunrise from Pidurutalagala rock, using the bus as our main form of transport, doing a tuk tuk safari around Galle and the cooking demonstration during our home stay in Sigiriya. The list could go on and on. What makes this country stand out for us is the friendless of the people. It is something you read about but have to experience it for yourself. The people of Sri Lanka are very helpful towards tourists which made us feel safe and welcome.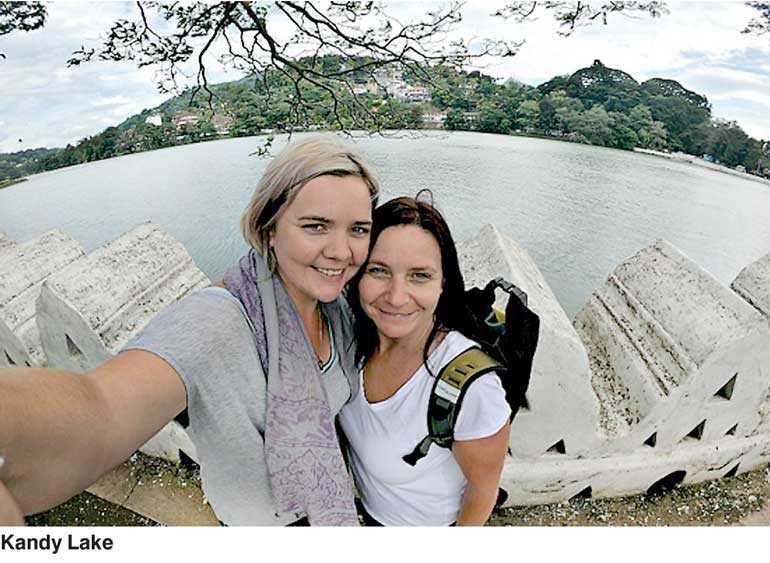 Q: Since you are expert travel bloggers, what are your thoughts on the fast growing tourism industry of the country and what could it do to better itself?

A: We think that it's a beautiful thing, Sri Lanka has so much to offer with something for everyone from hiking in the mountains to the scenic tea plantations, incredible temples to stunning beaches it's all here. Sri Lanka offers so many options for tourists to discover wonderful places even if they are on a shoe string budget and we believe is a great boost for the country's economy. The only thing we found to be a little challenging at times was negotiating with the tuk tuk drivers. Some really escalate their prices and although we know they are trying to make a living it can get frustrating. One day we got told Rs. 1,500 by one driver and then walked a couple of meters down the road only to pay Rs. 300. It would be great if there was a set rate per km during day and a set after hours' rate.

Q: Your initial agenda includes traveling to seven countries, what countries are you hoping to visit next and why?

A: Next we will be off to India, Nepal, Malaysia, Thailand, Myanmar, Cambodia and hopefully Laos if we can squeeze that in. We love the diversity and busy life of India and are really looking forward to exploring the deserts and ancient forts in Rajasthan. While exploring Nepal we are hoping to discover some spiritual gems and to spend some time in a monastery. We will be in Thailand for our birthdays in October and are looking forward to meeting family and friends there. Myanmar, Cambodia and Laos all have religious places we want to explore and the cultures really intrigue us.

Q: How would you encourage and inspire other visionaries to reach their goals, the way you have managed to?

A: Decide what the meaning of your life is. If where you are in your life and what you do makes you happy then that's great. If you know that there is something more for you out there then you have to follow your heart in order to find true happiness and fulfilment. Find something that you are passionate about and that makes you excited to wake up every day and live life to the fullest. This could be anything from travelling to cooking, working towards a degree or even helping others.

Q: What was your biggest challenge, in leaving everything behind to follow your passion in travelling and has it been worth it?

A: Our biggest challenge is not really having a place to go home to at the end of every day. Most of the time we are on the move and every week we travel to a new city. Our homes are our back packs for now and although it is absolute freedom it can be a little scary and exhausting at times. Yes, it has been worth it. We both have no regrets and we know that this is our journey, we are on the right path and have faith that everything will turn out as it should.