Oak Ray Haridra Beach Resort
---
Oak Ray Haridra Beach Resort Wadduwa will complete one year of operation in December under the new management, Oak Ray Hotels. The hotel was acquired by young entrepreneur Sujeewa Palliyaguruge, who owns over 16 properties mainly in Central Province and was re branded as Oak Ray Haridra Beach Resort.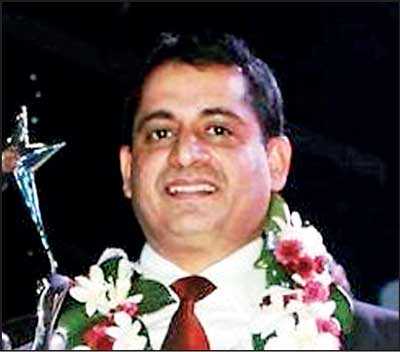 Sujeewa Palliyaguruge


This is the hotel chain's first beach property and the hotel is expected to be re branded next year. "The four star plus hotel which was shut down from April 2016 to December for a complete refurbishment opened in 2017 December. Under the refurbishment drive, hotel was completely redone and several new features were introduced which included a modern gym, restaurant for 100 covers, kitchen, reception area, new furniture, linen and also new lighting to the pool," said General Manager Gamini Yapa.

Built in a four acre area with three separate buildings, the hotel also offers six well-designed presidential suits each equipped with a flat-screen TV and mini-bar, a separate living room and a private plunge pool. In addition the hotel has 6 luxury suites and 18 beach and ocean view rooms all facing the ocean. Oak Ray Haridra Beach Resort Wadduwa offers free wifi, mini bar, safe deposit box, cable TV, tea coffer making facility and many other amenities. The hotel also has a spa, 100 room banquet facilities and another mini conference facility targeting the MICE market.

Yapa said that their main market is from UK, Europe, Gulf and recently Chinese arrivals to the property has increased. "We also have around 15% local clientele and the hotel is very popular for corporate day outings mainly due to its large garden and beach." Yapa who counts 30 years' experience in the industry having also worked overseas in Zambia, Maldives and the Gulf said that the hotel also organises several excursions to nearby attractions.