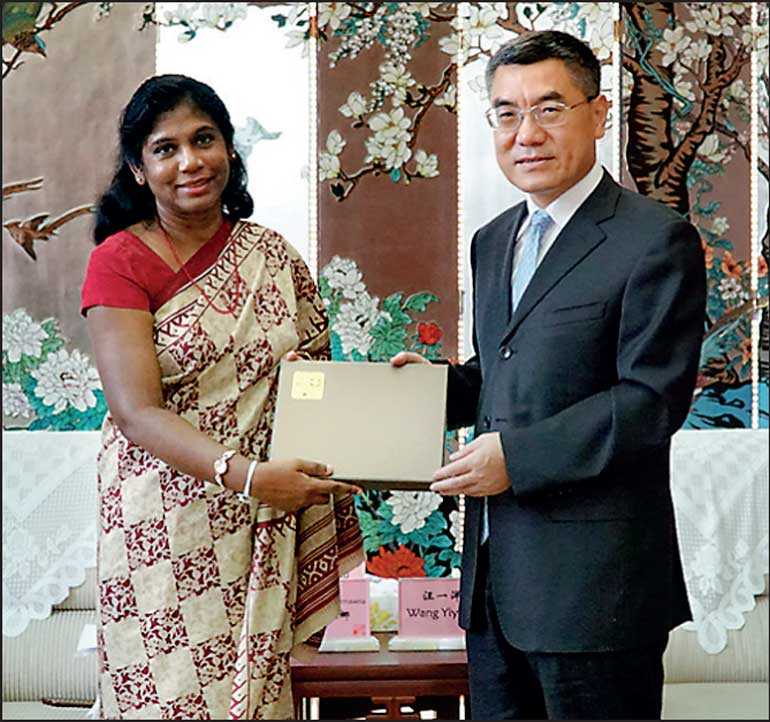 ---
The Consul General of Sri Lanka in Guangzhou, Priyangika Dharmasena met with Director General Wang Yiyang and other officials of the Department of Culture and Tourism of Guangdong on 5 August, to discuss and seek support to revive tourism in Sri Lanka in the aftermath of the Easter Sunday bombings in the country.

Consul General Dharmasena explained the current peaceful environment in Sri Lanka, the varied tourist attractions and the country being safe to travel again.

The Consul General discussed with Wang on cooperation in facilitating several prominent media and travel journalists from the Guangdong Province to visit Sri Lanka in the near future to gain first-hand experience of the beauty and safe atmosphere of Sri Lanka. Progress of the existing agreements between Sri Lanka and Guangdong Province, related to culture and tourism were also discussed upon.

Wang reiterated the good relations between the Guangdong Province and Sri Lanka.

He explained that, since the terrorist attacks, people of Guangdong were concerned about the security of Sri Lanka which is a normal phenomenon when incidents as such, occur. However, he was optimistic that Chinese outbound tourists to Sri Lanka would gradually increase. The Director General also informed about the upcoming expositions organised by the Department and invited Sri Lanka for participation. He fully welcomed the invitation extended by the Consul General, for Guangdong enterprises to invest in the tourism industry of Sri Lanka.