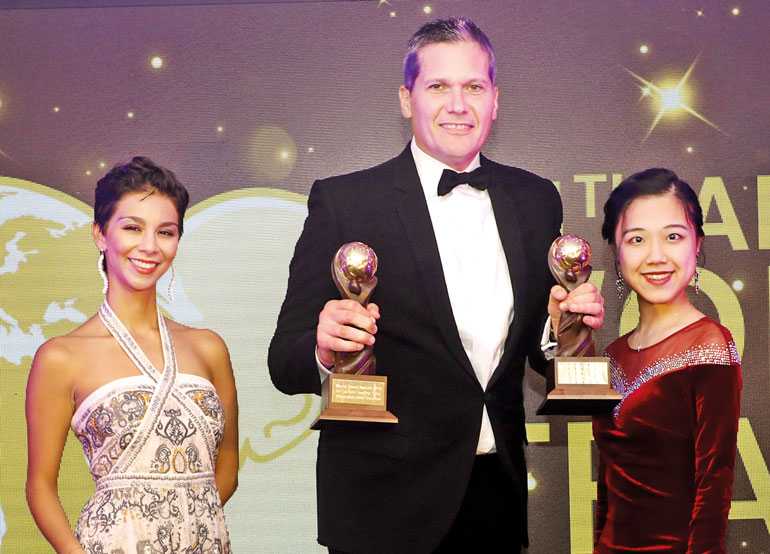 George Koumendakos at the WTA 2018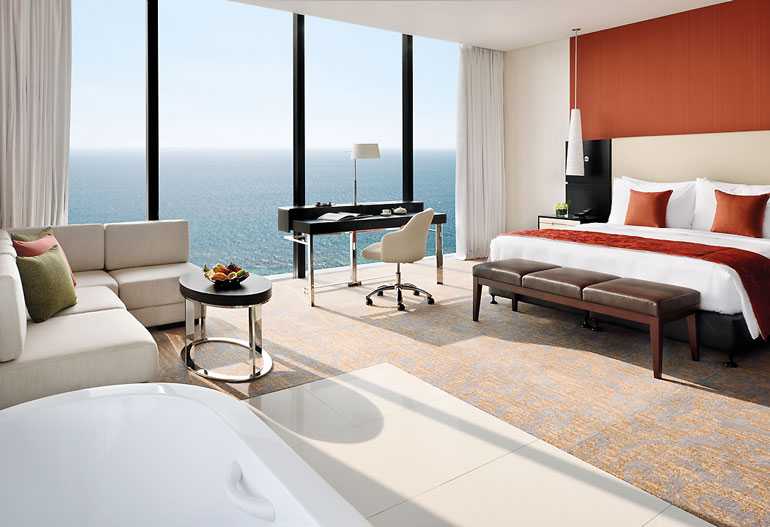 Junior Suite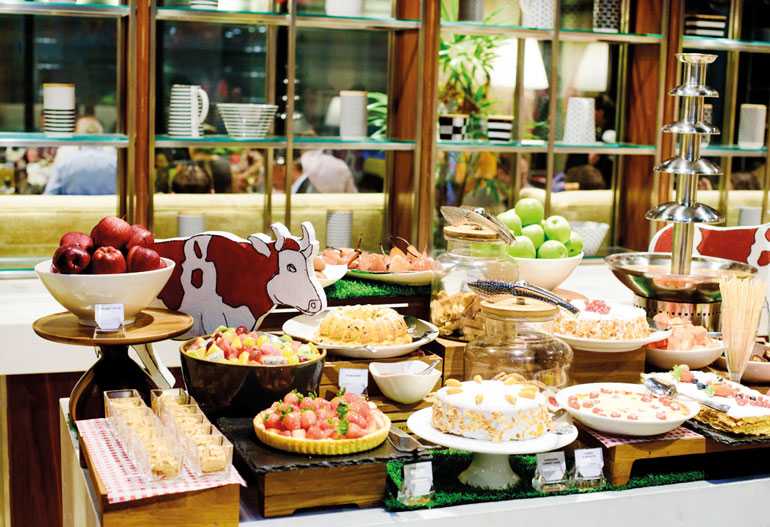 Brunch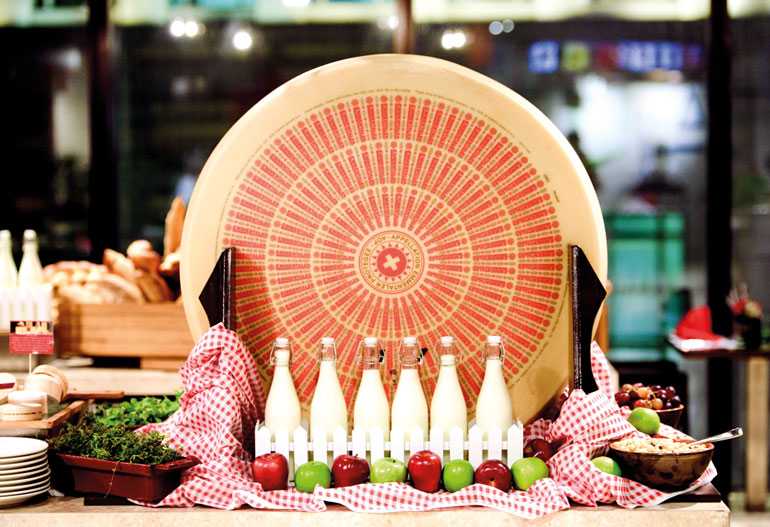 Swiss Cheese at Swiss Week
---
Mövenpick Hotel Colombo opened its doors in January 2017 by introducing a brand new vertical experience across all levels, in the heart of the bustling city. A Sri Lankan soul and Swiss heart, this stunning 24-storey property not only introduced a unique hospitality concept in Sri Lanka, but also brought in a touch of attitude and altitude to the city of Colombo, reflecting the country's energy and optimism.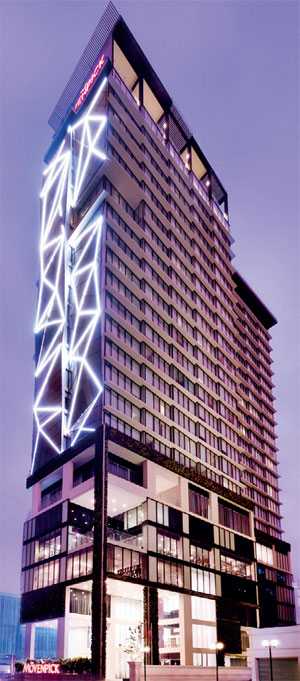 Mòvenpick Hotel Colombo
Celebrate the journey by joining in the festivities and excitement with a range of giveaways and offers from 7-17 January 2019. Stop by the lobby lounge and 'Spin to Win' with something for everyone daily from 10 a.m. to 6 p.m. From free cocktails, to brunch offers and amazing beverage deals, the Spin to Win wheel of fortune is guaranteed to make everyone a winner and stuff yourself at the Robata and Santina with the 'All you can eat' lunch and dinner promotion for just 3,500 nett.

Pay for a single room booking between 7-17 January and receive a double room instead, valid until the end of the month. There's also a fantastic offer for all couples! If you are celebrating your second-year wedding anniversary in January, you can now book a luxurious suite and receive a whopping 50% off until the end of this month. Tying the knot this year? Then confirm your dream wedding by January and receive a 20% off on your Mövenpick Wedding cake structures designed by the Master Pastry Chef valid throughout the year.

2018 was also a year full of milestones and positive changes at the Mövenpick Hotel Colombo. With the arrival of a new General Manager, George Koumendakos, the hotel continued to exceed customer expectations. Mövenpick Colombo remained the official sports hotel with the Sri Lankan, Bangladeshi and South African Cricket teams residing at the hotel during the tournaments. The hotel then hosted the Russian Classic ballet troupe, also in 2018 while Vistas launched 'FIFA on top of the world' with giant screens and a range of offers during the Football World Cup.

The DNA and highlight during a visit to any Mövenpick hotel is the world-class cuisine for which the brand is universally famous and last year proved to be better than ever. A global celebration conducted by Mövenpick Hotels and Resorts kicked off the first quarter as they celebrated 70 years of culinary excellence. A range of food festivals were conducted at AYU, the hotel's famous all-day-dining restaurant. From a delightful Middle Eastern Ifthar buffet to an Italian food festival, the Mövenpick Hotel Colombo continued the Swiss Week while introducing Tokyo Nights, a Japanese buffet at the Robata Grill and Lounge.

The CSR arm of the hotel participated in a range of activities from beach clean ups to a blood donation campaign, tree planting, a wellness week and a heart-warming Christmas tree lighting ceremony with the children of the Sri Jinananda Children's Development Centre. The key highlight being the hotel's 'Kilo of Kindness programme' together with Manusath Derana where a total of 1,435 kg of food, clothing and educational supplies were collected. This initiative is now in its fourth year, known to be a global charity event organised around all 84 Mövenpick Hotels and Resorts, leading up to the UN international day of charity.

It was also a year of awards and achievements for the Mövenpick Hotel Colombo. The Chief Concierge Thusitha Liyanage received the globally renowned Les Clefs d'Or (keys of Gold) membership. Sahan Weerasinghe emerged the winner of the classic masters at the 26th national bartenders competition and Padmi Fernando, Director Sales and Marketing, was recognised at the Sri Lanka Women Leadership Awards 2018.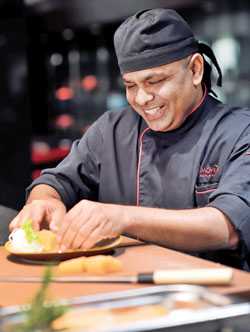 Mövenpick Hotel Colombo was also crowned the 'Leading Meeting & Conference Hotel in Sri Lanka' at the South Asian Travel Awards while receiving two major awards for "Sri Lanka's Leading Hotel 2018" and the "Best Presidential Suite" at the recent World Travel Awards 2018, which acknowledge, reward and celebrate excellence across all sectors of the global travel and tourism industry.

The hotel also concluded many successful launches in 2018. A Mediterranean story unfolded with Santina – A truly Mediterranean restaurant. The Robata introduced seven flavours of Asia expanding the culinary offerings. A first ever 'Mövenpick Weddings' fair was also held last year which highlighted a brand-new intimate concept to the city. The wellness arm introduced a unique programme taking measures to expand their fitness offerings and paying more attention to meditative, full-body-and-mind classes like yoga. The hotel now offers Zumba, yoga, contemporary dance and other fitness activities every day of the week, 23 storeys high with sprawling ocean views. Last but not least, a brand new meetings and events concept was unveiled with 'Eiger', a brand new inspiration hub with comfy bean bags, table tennis and foosball tables that is now the talk of town.

Mövenpick holds a growing portfolio of more than 80 hotels in 24 countries and is now a part of AccorHotels, a world-leading travel and lifestyle group which invites travellers to feel welcome at more than 4,500 hotels, resorts and residences, along with some 10,000 of the finest private homes around the globe.

So join the celebration and enjoy the Mövenpick journey. Call 7 450 450 for further inquiries.