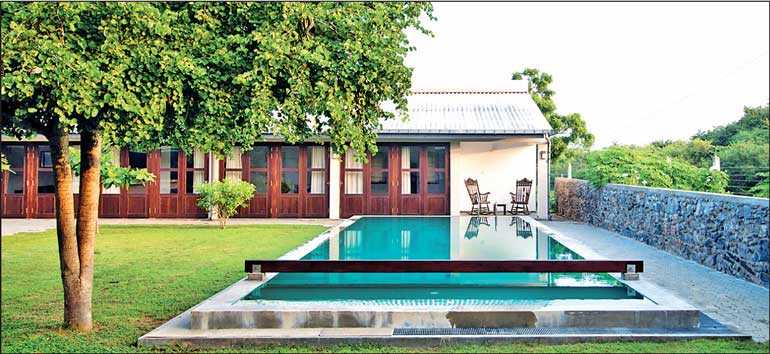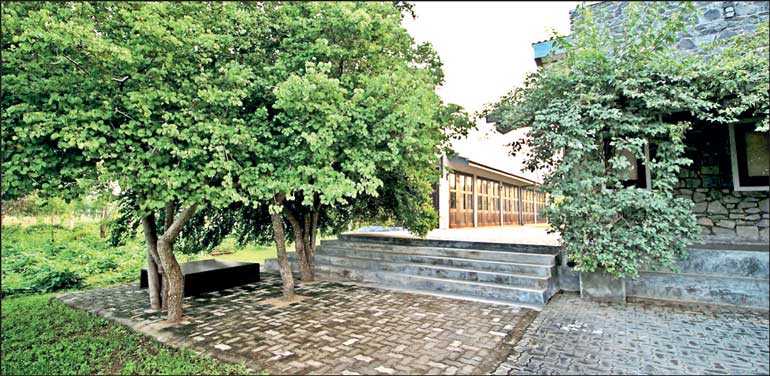 ---
Bordering the Yala National Park, hidden amongst the lush foliage of the wild lies Kirinda Lodge by Ceilao Villas.

Overlooking a lake, the lodge blends in with its jungle surrounding and minimalist design and architecture. It is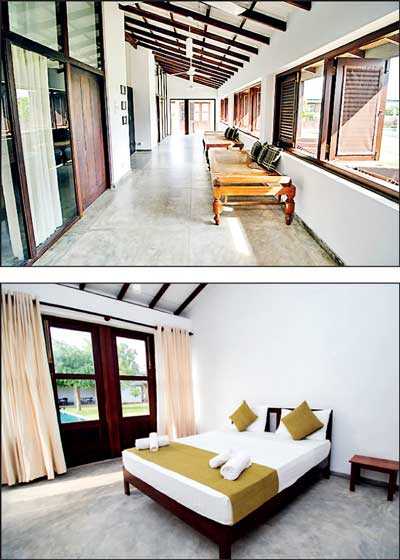 home to four simply furnished and comfortable bedrooms, each with an ensuite bathroom. The space includes a living room, indoor and outdoor dining areas. A large verandah envelopes the front of the facade with an overview of the lake front garden, which also houses a treehouse. At the back lies an adult and baby pool. The outdoor multi-function dining space also doubles as a yoga shala for those who wish to practice.

In keeping with its rustic vibe without compromising on comfort, Kirinda Lodge practices an eco-friendly approach to create a friendly getaway for its guests. The back garden of the property is home to a variety of fresh fruits, vegetables and herbs that are picked daily and prepared by an in-house cook.

Outdoor enthusiasts can enjoy bird watching, safaris and other wildlife and nature related excursions which can be arranged, as the Yala National Park, Bundala National Park and the Wirawila Tissa Sanctuary are only a short drive away. Visits to cultural and heritage sites nearby including Tissamaharama, Kataragama and the Situlpawwa Temple are also possible. For those who like a change of pace, the Shangri-La in Hambantota offers a beautiful 18 hole golf course. Established in 2012, the Ceilao Group is the holding company for family owned travel and leisure brands. Focusing on hospitality investments in Sri Lanka, their businesses cater to both a local and foreign demographic. They understand that our land is rich in experiences and strive to showcase its beauty to travellers with the utmost professionalism. Their brands are young and exciting, each offering a fresh and contemporary take on hospitality.