Ambassador's Hospitality Evening held for SMT participants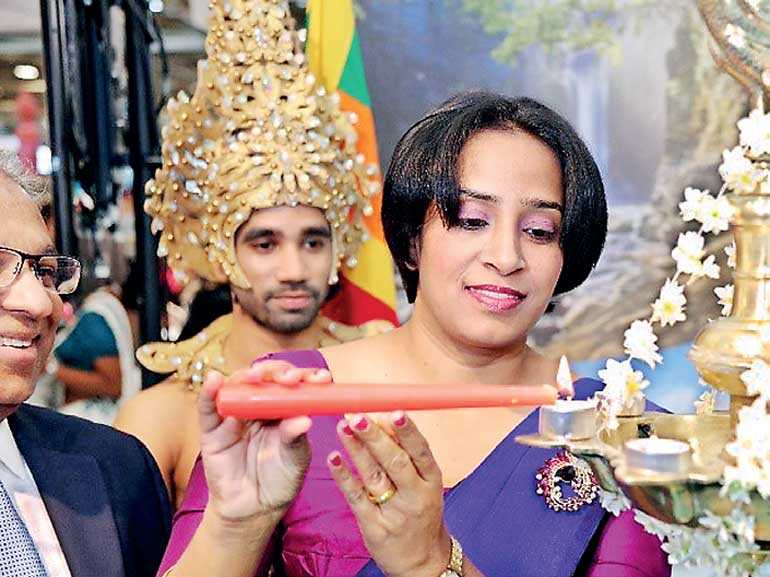 Sri Lanka Tourism Assistant Director Sarangi Thilakasena lighting the oil lamp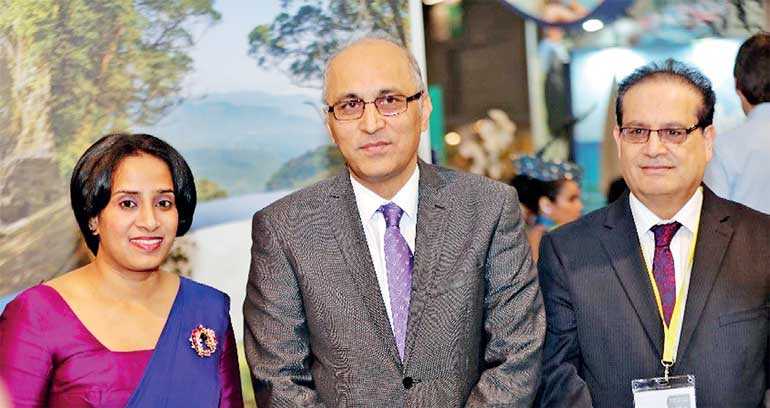 Meeting with Pakistan Tourism Minister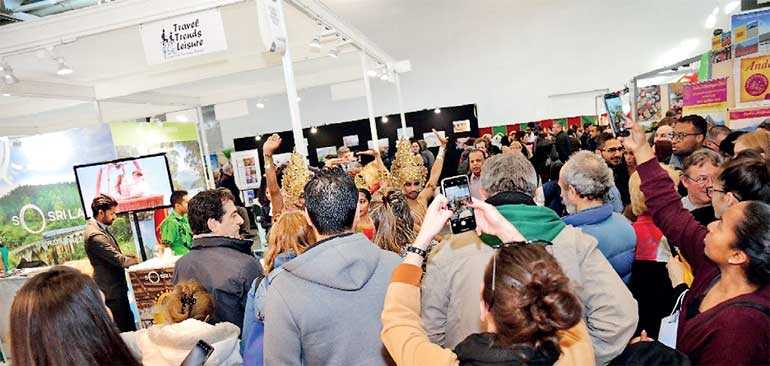 Audience for Sri Lankan dance performances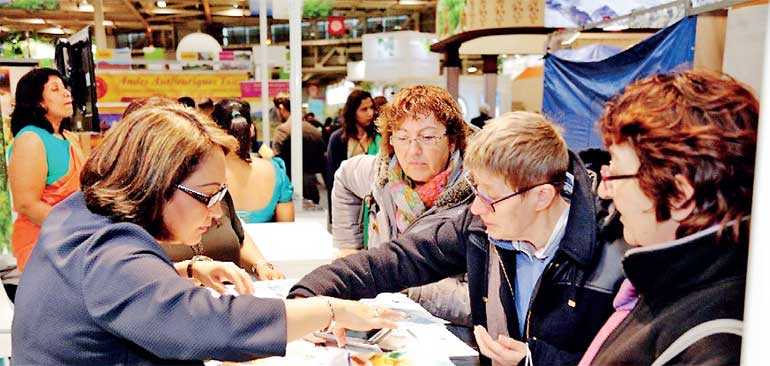 Business meetings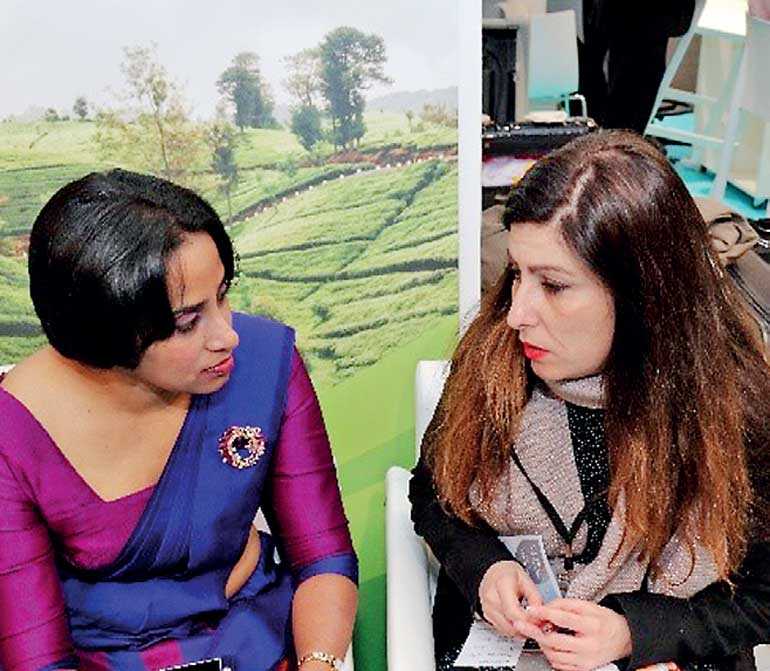 Meeting with media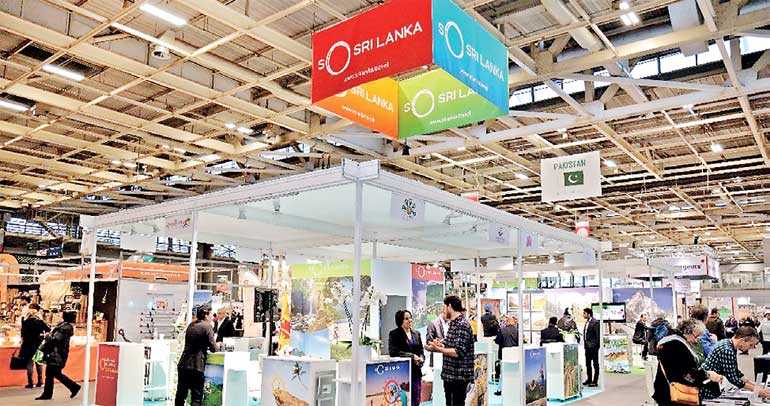 The Sri Lanka stall
---
Sri Lanka Tourism participated at the 44th edition of the largest B2C travel fair in the French Market, Salon Mondial du Tourisme (SMT) in Paris, France, which was held at Parc des Exposition, Porte De Versailles from 14-17 March.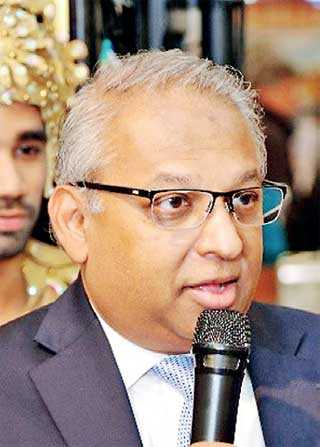 Ambassador Buddhi Athauda delivering inaugural speech


SMT is the largest consumer travel show held in France with the participation of various tourism stakeholders from around the world. The show offers dual exposure to all participating countries through co-hosting Salon Destination Nature (nature fair) on nature and eco-tourism products taking place parallel to SMT fair in the same venue.

The visitors attending Salon Destination Nature spilled over to the Sri Lanka stand as the country had many natural attractions to travel to and for the purpose of discovering eco-tourism products and services available in the country.

The main exhibit sectors of the trade show SMT are foreign tourism offices, tour operators, travel agencies, French national, regional and departmental tourism offices, reception, accommodation, thalassa therapy, airlines, car rental, railway, cruise lines, business tourism, new technologies, leisure, training, information and services, associations – press. The show covers wide scope of tourism products and service sectors with high active presence during the exhibition.

France Ambassador Buddhi Athauda, SMT Show Director Audrey Quentin, Sri Lanka Tourism Promotion Bureau Assistant Director Sarangi Thilakasena, First Secretary – Commerce Chandima Abeyrathne and other distinguished guests officially opened the Sri Lanka Stand at SMT travel fair along with travel trade representatives participated at the exhibition.

Addressing the audience, Ambassador Buddhi Athauda remarked that Sri Lanka has clearly made its mark in the world tourism map being nominated as the world's best destination to travel by Lonely Planet. The popularity of Sri Lanka among French consumers is constantly growing because of it.

Last year, Sri Lanka was able to attract over 106,000 French travellers with 10% market growth. This highlights the great potential lying ahead to attract more and more French travellers to the country. Travel shows of this nature will expose Sri Lanka to understand its consumers, their travel patterns, travel preferences, various expectations in travelling and moreover the opportunity to have one to one dialogue with them.

He further added that Sri Lanka's presence in SMT positions the destination to be highly competitive amongst Asian countries such as Thailand, Malaysia, Male, India, Indonesia etc. who have been regular attendees of this travel show from the inception.

Reputed Sri Lankan Travel Agents and hoteliers active in the French market such as Zenith Expeditions, Back Pool Hotels, Yathra Travels, Ayubowan Tours, Travel Talk Asia, Kanwel Holidays, Crystal Holidays, Reef Villa, Club Waskaduwa Hotel, Travel Trends Leisure, Shanthi Travels, Deluxe holidays, Hawk Travels participated at this year's show. The Sri Lanka stand was able to attract a very high level of enthusiasm from the show attendees with the attractive product segments to offer to the travellers. Sri Desi dance troupe from Paris added colour and vibrancy with traditional dance performances at the Sri Lanka stand being the cynosure of the show. Ceylon Tea Boutique served freshly brewed Ceylon Tea for the travel show participants throughout the fair promoting the Ceylon tea brand.

Sri Lanka Tourism Counter handled large number of inquiries with the inflow of potential travellers ready to visit Sri Lankan in the near future and views suggestions were received by many travellers who wanted to repeat their visit to the country as well. A consumer survey was conducted among the visitors to the stand through a structured questionnaire. The findings of the survey revealed that most travellers from France to Sri Lanka were seniors between the age ranges of 40-60 years. Other segments identified were young travellers, family travellers and women travellers. The areas of particular interest were the cultural triangle and the North and East coast and Kandy city of Sri Lanka. Two high-level project proposals were initiated and actioned on at the side-lines of the SMT fair. Sri Lanka Tourism representative and Ambassador of France had a detailed discussion with the Qatar Airways France and Benelux Country Manager Morena Bronzetti, seeking collaboration for conducting the upcoming World Armature Golf Tournament of 2019 in Sri Lanka. The event has been initiated by a leading travel agent Crystal Holidays and it is expected that around 400 high-profile golfers from France and Spain will attend the event held in Sri Lanka for the first time. The event will position Sri Lanka as an alternate destination for golfers, especially during winter season in the Europe. Moreover, it will expose the destination's capacity and quality of golf courses to the high-level golf players in Europe who will take part at the event.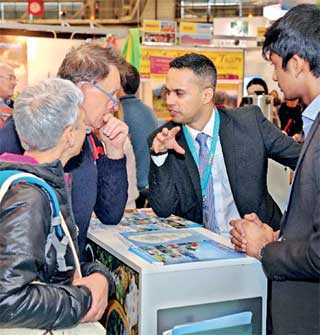 Another key meeting held during the SMT was the meeting with France's largest and most influential media Le Figaro Group. Le Figaro is renowned as the top media house in France and with wide variety of media publications, online and television based full-service group.

Sri Lankan representatives met with Eileen Le Muet at the famous Figaro building and had a detailed discussion and presentation on the possibility of carrying out publicity for Sri Lanka in their prestigious publications and online media. It was proposed to do a comprehensive destination piece on Le Figaro Magazine and in extension to target Madame Figaro and their respective digital and social media channels for this promotion. Sri Lanka tourism officials met with leading travel media in France to seek possible cooperation to promote Sri Lanka in these media in future. Further discussions were held with travel agents, PR agencies, Tour Operators, electronic media production houses, bloggers, Travel Guide book publishers, digital marketing companies etc. to promote Sri Lanka in the French market. The 44th edition of SMT welcomed the overall 610 exhibitors and 114,200 visitors in total this year. The distribution of visitors per day is changing compared to last year. More than 91% of visitors had planned trips in visiting the exhibition and 80% of visitors attending the travel fair go on a holiday as per the research. Out of the total visitors, 43% have more than 3,000 euros as their holiday budget, making SMT travel fair one of the high potential avenues to promote destination Sri Lanka to the avid French travellers.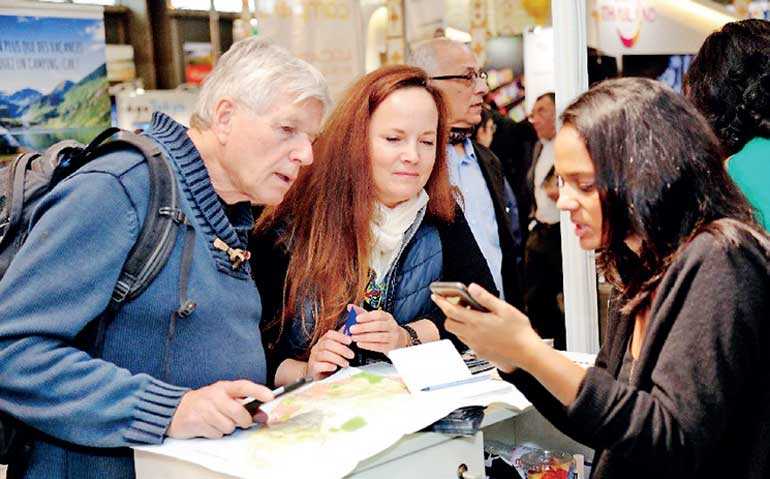 Giving some information about Sri Lanka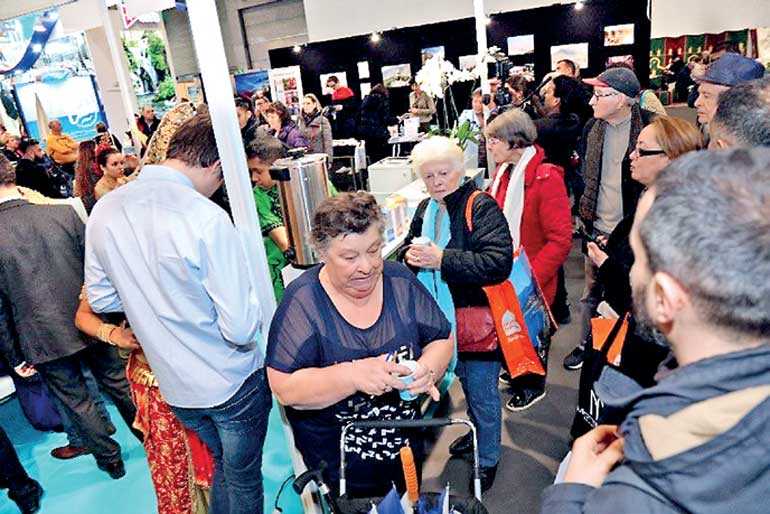 At the tea counter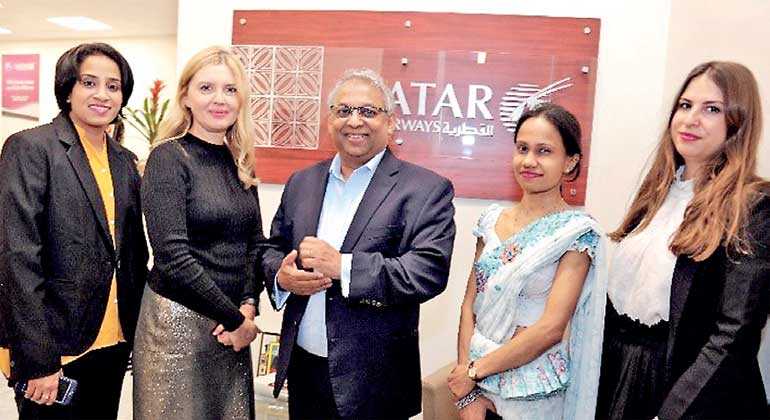 Meeting with Qatar Airways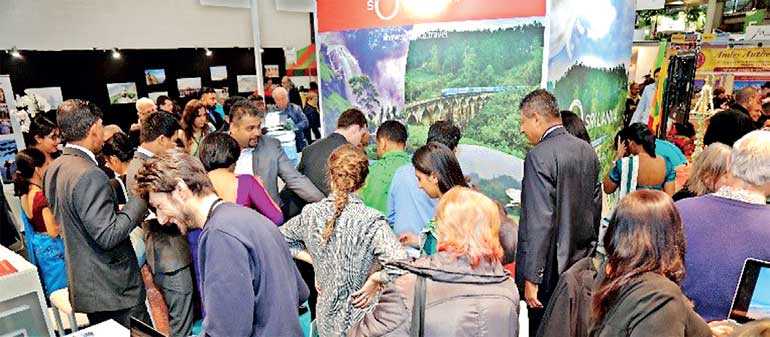 Visitors at the Sri Lanka stall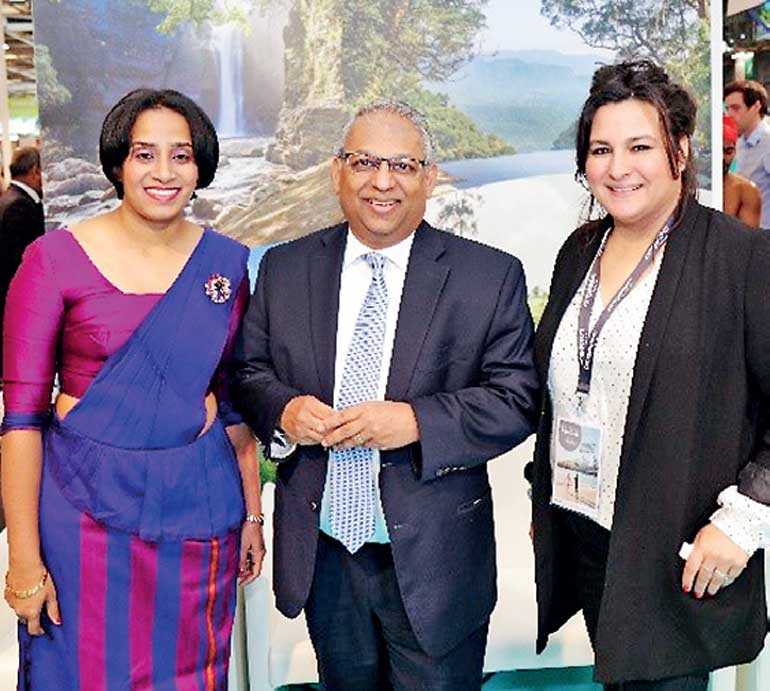 With official fair organiser Audrey Quentin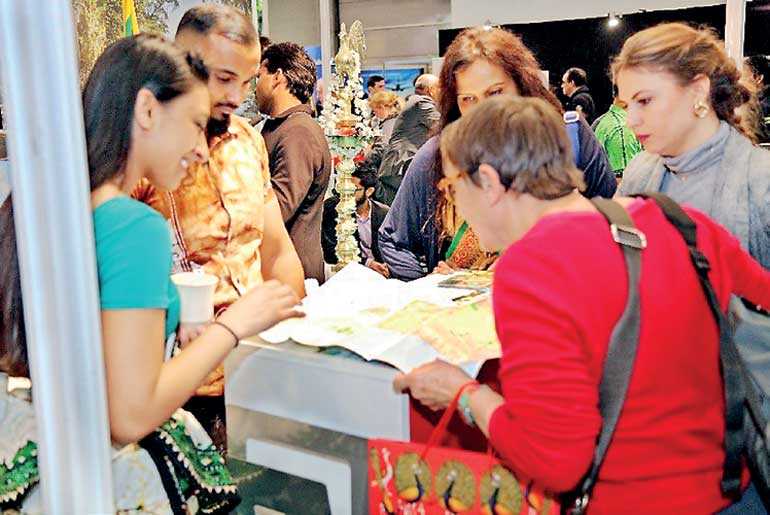 Considering Sri Lanka as their next travel destination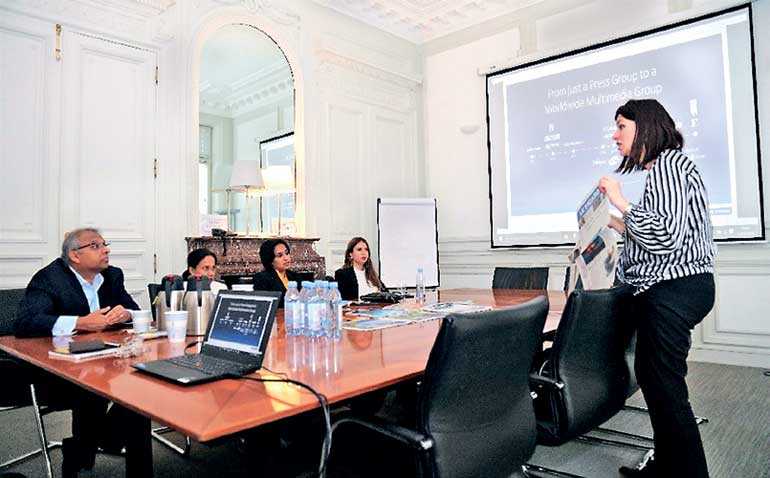 Presentation by Le Figaro Media team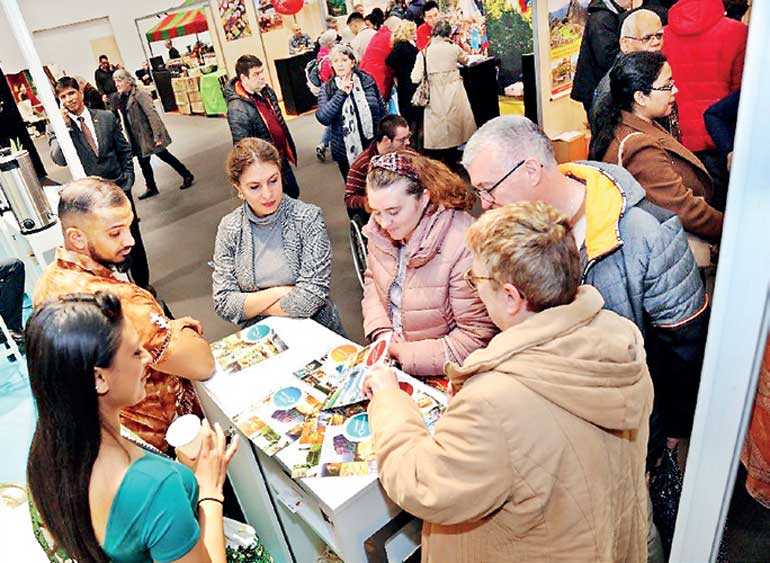 Going through the brochures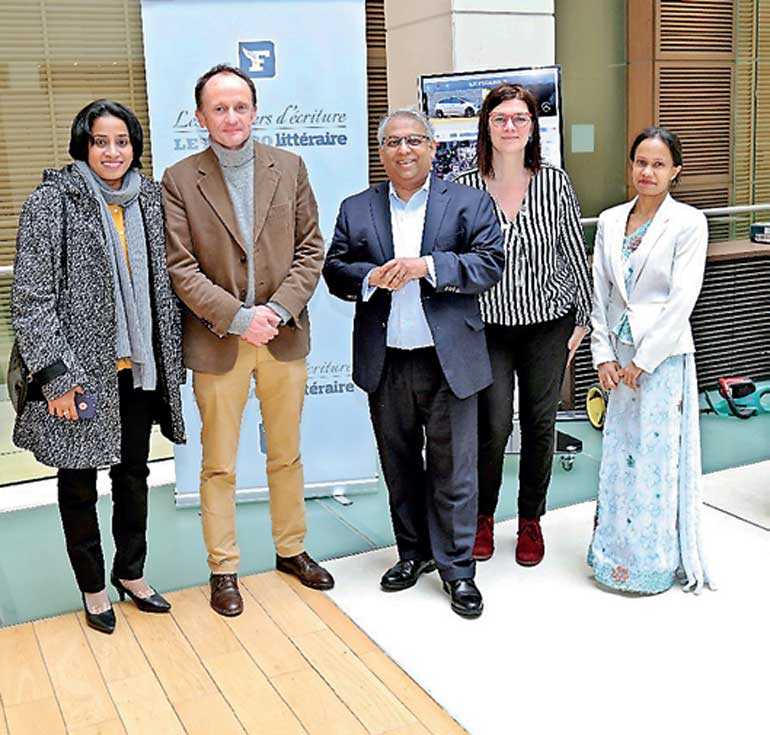 Le Figaro Media meeting
Sri Lanka Tourism information centre
---