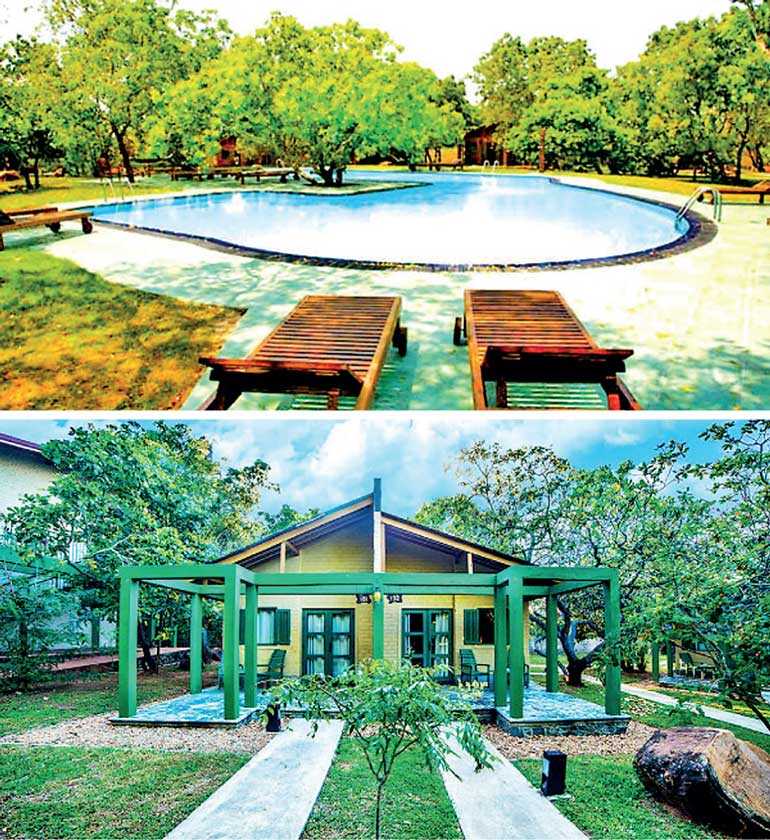 Elephant Reach Hotel Yala in Kirinda will invest over Rs. 30 million to add more rooms and refurbish the property. The hotel since its inception in March 2006 has been a preferred destination for local and foreign travellers and due to the increase in demand the management has decided to add 10 more rooms by mid next year.

The Resident Manager of the hotel Dinesh Dassnayake said that they already have additional land behind the hotel and they will use this to build the new rooms. "In addition we will refurbish the pool and lobby area and all the rooms," he said. Currently the hotel has 21 chalets and 10 superior rooms. He said that their main market is German and last year they maintained an average 60% occupancy. "We expect to end 2018 with over 75% as we have strong forward bookings." Having over 22 years experience in the hotel field including working in Dubai he said that the hotel which is celebrating their 13th anniversary is also offering a special full board package until 31 July. "We have a strong 30% local occupancy and we hope to increase this factor as well."

He said that in addition to Elephant Reach Hotel Yala they also own and manage Beach Camp in Kirinda which offers seven luxury tents in the beach. "This property situated just 2 kilometres away from Elephant Reach is also very popular and we also arrange special beach excursions and host special dining requests there." The two hotels are extensively marketed by travel agents and tour operators and this year the management has also decided to participate in global travel shows like WTM in London and ITB in Berlin. The two hotels are owned and operated by LHT Holdings which is the owning company of Lanka ICE.