BMICH, Sri Lanka's iconic landmark, closed the year 2018 with many successes and accolades under its hat including the prestigious Sri Lanka Tourism Best MICE Venue of the Year Award and SATA (South Asia Travel Awards) Gold Award for South Asia's Leading Meeting and Convention Venue.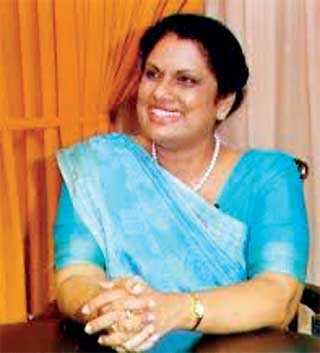 Bandaranaike National Memorial Foundation Chairperson and former President Chandrika Bandaranaike Kumaratunga
The BMICH was privileged to host over seven million visitors to its premises while hosting many international and local exhibitions, events, conventions and wedding ceremonies in 2018. BMICH was also the venue of choice for many corporate and public sector organisations to host their events. The Colombo International Book Fair and Exhibition which is an annual event held at the BMICH witnessed over 100,000 visitors each day over 10 days amounting to over one million visitors."BMICH is located at one of the most central and accessible locations in Colombo making it extremely convenient for visitors. Our staff, at all levels, are committed to providing a unique experience to our customers as well as all who visit our venues. Our infrastructure has been designed to fulfil even the minutest details of our customers and visitors," said BMICH Chief Executive Sunil Dissanayake.

"Thanks to the support of our valued customers, BMICH emerged as South Asia's most visited venue in 2018," added Dissanayake.

The BMICH is managed by a Board of Management led by Former President Chandrika Bandaranaike Kumaratunga as the Chairperson and includes experienced and respected industry leaders from finance, legal and business backgrounds. BMICH routinely conducts social responsibility activities such as blood donation campaigns, assisting schools and engages in industrial waste management.

Set in a sprawling site with 15 well laid out, spacious car parks that can accommodate 3,000 vehicles at a given time and well maintained, landscaped gardens boasting 23 indoor and 12 outdoor venues, BMICH is Sri Lanka's largest and Asia's very first purpose-built convention centre with ultra-modern facilities. Recently renovated and refurbished, BMICH is South Asia's Premier Integrated MICE Complex with all the facilities required to host any type of convention, seminar, exhibition, conference or wedding including multi-day international conventions and conferences. A well laid out picnic area has been integrated into the facilities as a new venue recently.