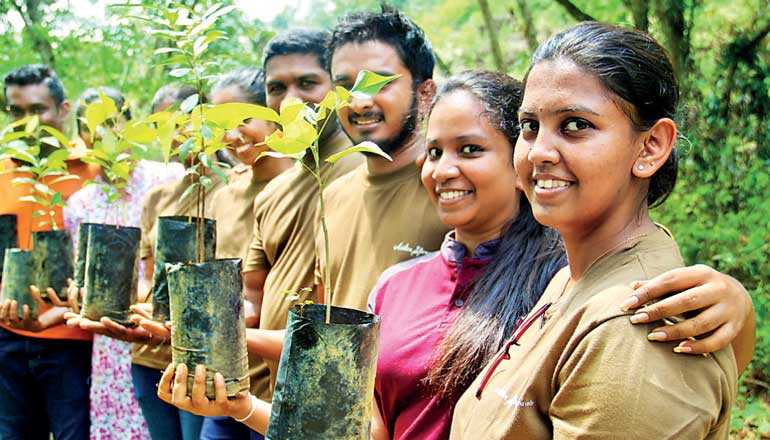 Aitken Spence Travels Team
Leading Sri Lankan destination management company Aitken Spence Travels has been awarded the Travelife Certified sustainability award.

The Travelife Certified award recognises the company's long-term efforts and leading position in terms of sustainability and corporate social responsibility.

As a responsible travel organisation throughout its journey, Aitken Spence Travels championed all management and performance requirements to earn this title. The organisation complied with more than 160 criteria related to an operators' sustainability management, office operations, work with suppliers and customer communication. The Travelife standard covers the ISO 26000 corporate social responsibility themes, including environment, biodiversity, human rights and labour relations, and is formally recognised as being in full compliance with Global Sustainable Tourism Council standards.

Aitken Spence Travels Managing Director Nalin Jayasundera stated: "We are delighted to be awarded the Travelife certification as a leading DMC in Sri Lanka and for having paved the way in the industry. As an organisation, we are committed to sustainability and promoting responsible tourism."

"I am thankful to my team who are a set of professionals who go beyond the call of duty.

The dedication and commitment of our staff is commendable as sustainability is part of our DNA. We have implemented many activities that have a great impact on our environment and we will continue to lead from the front," he added.

Commenting on the certification, Manager of Travelife for Tour Operators, Naut Kusters, said: "I am delighted to see that sustainability in the tour operators' sector is gaining momentum. While we congratulate Aitken Spence Travels as a leading DMC in Sri Lanka for obtaining this certification, we hope that it will inspire other companies in Sri Lanka to follow the same path."

Travelife was launched in Sri Lanka in 2016 in partnership with Responsible Tourism Partnership Sri Lanka (RTPS). Today more than 20 Sri Lanka tour operators are working towards certification.

RTPS Chairman Nishad Wijetunga asserted: "Sustainability is key for the future of tourism in Sri Lanka. Aitken Spence Travels is one of the first companies in Sri Lanka to be awarded this certification, which is of the highest international standards and is a historic landmark in our journey to establish Sri Lanka as global leader in sustainable tourism."

Travelife, which has been established with the support of the European Commission, is the leading international sustainability certification for the travel sector. More than 35 national travel associations are promoting the scheme among their members including The British Travel Association and the Pacific Asian Travel Association. Since 2012, more than 600 Asian tour operators have been trained.

They are now diligently working towards more sustainable operations.

Aitken Spence Travels affirmed its market leading position by facilitating the arrival of over 200,000 visitors to Sri Lanka in the 2018/19 financial year. The group's destination management arm handles inbound and outbound tour packages for the group, FIT and the MICE segments which operate in a highly competitive business environment.