Tourist arrivals in August 28.3% less than August 2018

Arrivals in first 8 months of year show 19.9% gap

Gap between 2018 and 2019 numbers see faster than expected contraction

Officials confident of continued recovery, expect numbers to return to normal by Nov.

India, UK and China top 3 markets, rise in Chinese tourists anticipated
By Charumini de Silva

The shortfall of tourist arrivals feared after the Easter Sunday attacks is fast narrowing, a top official said yesterday, as year-on-year numbers continue to reduce with August arrivals seeing a contraction of 28.3% when compared with 2018 and the first eight months of the year tagging a deficit of 19.9% when compared to the same period last year.

In August 143,587 tourist arrivals were registered, down by 28.3% compared to a year earlier of 200,359 but well above what was seen after 21 April. Right after the Easter Sunday attacks, tourist arrivals plunged by 71% year on year in May followed by 57% in June and 47% in July.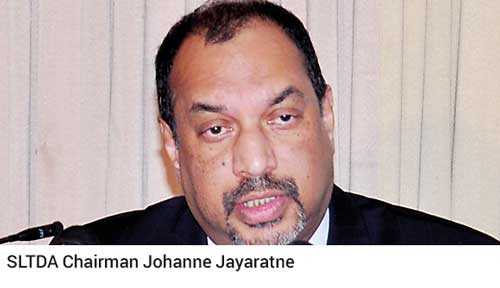 Officials said incentives offered to tourists from airlines, visa fee exemptions, reduced embarkation fees and hotel rates were all believed to be major contributing factors that had led to the swift narrowing of negative numbers seen in the two months after the attacks.
"If you look at the year-on-year numbers, we have registered 1.52 million tourists by end August in 2018, against 1.27 million, which is a reduction of just 19.9%. The forecast is an effective equalisation of 2018 and 2019 numbers by about October or early November," Sri Lanka Tourism Development Authority (SLTDA) Chairman Johanne Jayaratne told journalists yesterday.

He also pointed out that the average arrival rate on a monthly basis per day had grown gradually after the Easter Sunday attacks from 1,219 in May to 2,102 in June, and 3,732 in July to eventually reach 4,632 in August.

According to him the top 10 markets in August include India with 37,568 arrivals, the UK with 14,132, China with 9,503, Germany with 7,667, France with 7,087, Australia with 5,985, Maldives with 4,930, the US with 4,686, Spain recording 4,419 and Canada 4,052 arrivals. Noting that the incentives offered to travellers would have been a major boost, he however said they still could not pinpoint which particular discount had mattered most to travellers.

India, Japan, Romania, the US, Malaysia, Singapore, South Korea and Latvia were the top countries that recorded an increase in the number of arrivals from the visa fee exempted scheme begun on 1 August.

In terms of the year end forecast, Jayaratne expressed confidence that the target of two million to 2.1 million tourist arrivals would be achieved.

When asked why Chinese tourist arrivals saw a decline despite the Chinese Government relaxing the negative travel advisories first, he said it was due to travel insurance companies being reluctant to coverage for travellers, but this was now being resolved and numbers were gradually picking up.

"Free Independent Travellers (FITs) came but travel groups weren't forthcoming. High insurance coverage was a major reason for this," he added.
– Pix by Sameera Wijesinghe