Thirty three persons test positive for COVID-19, total of 304 cases and 199 active
Third 100 cases come within 8 days as opposed to first in 54 days and second in 19 days
32 who tested positive were from isolated block down Bandaranaike Mawatha, Keselwatta
Curfew in four high risk districts extended till 27 March
49 released from quarantine centres
A record number of persons tested positive for COVID-19 yesterday pushing the cumulative cases to over 300 and forcing the Government to extend curfew in high risk areas having previously announced partial relaxation.

Health authorities said 33 persons tested positive by last evening, bringing the total number confirmed to be infected with COVID-19 to 304, up from 271 the day before.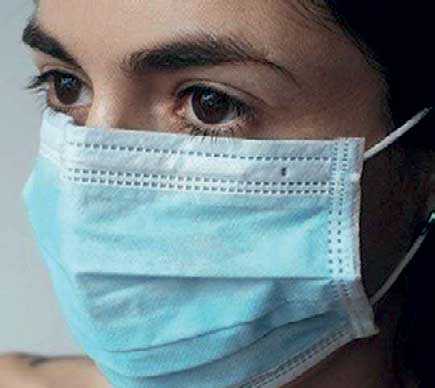 The 33-patient spike is the highest number to be confirmed in one day since 11 March, when the first COVID-19 patient was identified.

Thirty two of the 33 who tested positive yesterday were from the Keselwatta area in Colombo-12 and were in quarantine at home after health authorities categorised it as an isolated area last week. Yesterday's test results bring the total of COVID-19 patients from Keselwatta to 47.

The 33rd person who tested positive yesterday is believed to be from Piliyandala, however no confirmation of the patient's residency was issued from health authorities at the time of print.

The number of confirmed cases crossing the 300 mark has been faster. The third 100 cases come within 8 days as opposed to first in 54 days and second in 19 days

The rise in cases prompted the Government to rethink its earlier announced gradual relaxation of restrictions. "The ongoing curfew in the districts of Colombo, Gampaha, Kalutara and Puttalam will remain in force till 5 a.m. on 27 April," said the Presidential Media Division (PMD) issuing a press release. Earlier the curfew was to be partially lifted from tomorrow (22 April).
Travel in and out of the four districts has also been strictly prohibited, except for those with essential services permits. The rest of the districts will have a curfew in place from 8 p.m. to 5 a.m. until Friday. All districts will remain under curfew through Friday 8 p.m. till 5 a.m. on 27 April.

President Gotabaya Rajapaksa tweeted that the Government's policy of continuously assessing the situation prompted the planned curfew reduction to be amended. "As per Govt's policy of continuous assessment of #Covid19 spread & taking informed decisions based on same, it has been deemed necessary to revise the curfew times in high risk districts. Curfew in Colombo, Gampaha, Kalutara & Puttalam districts will continue till 5 a.m. on 27/4," he tweeted.

According to the Epidemiology Unit of the Ministry of Health, 98 patients who recovered from the virus have been released from care up to date with 199 active patients receiving treatment as a number of specialised hospitals around the island. Seven patients have succumbed to the virus thus far.

According to National Operations Centre for Prevention of COVID-19 (NOCPC) head and Army Commander Lt. Gen. Shavendra Silva, 49 persons who completed a 21-day quarantine program was released from the Punani centre after a medical check-up.

Lt. Gen. Silva told the press that when the first patient was identified from Keselwatta, the military moved a number of persons who were in touch with the patient to quarantine centres and requested health authorities to subject all suspected contacts to the COVID-19 PCR test and credited the testing for the quick identification of a number of patients even though they showed no symptoms of the virus.