PM as Finance Minister issues two Gazettes to restrict imports
Bans import of 9 spices for re-export citing need to encourage local farmers and small biz
Import of waste material for re-export of processed waste also stopped
But local recycling companies allowed to operate as usual
Says measure to ban spice imports to ensure substandard products do not have SL as origin
Imports of Vesak lanterns, kites and incense sticks also ended
Govt. says local manufacturers can produce same with better quality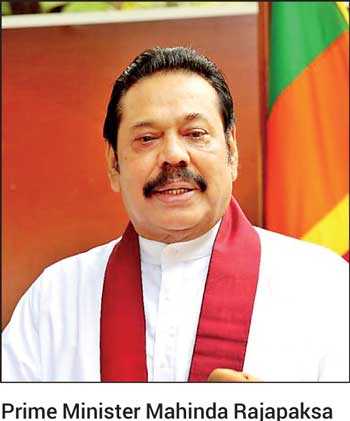 In an effort to protect local small scale agriculture exporters, Prime Minister Mahinda Rajapaksa has issued two Gazette notifications banning the import and re-export of nine crops and also restricted imports of garbage or refuse to be recycled and re-exported from Sri Lanka.

The Finance Ministry issuing a statement yesterday said that the steps were taken to protect Small and Medium Enterprises (SMEs) as well as farmers. The measure is also aimed at ensuring that Sri Lanka's renowned reputation for spices such as cinnamon and pepper is not diluted by sub-standard exports, the Ministry said.

The statement referred to instances when spices of less quality may be imported to Sri Lanka blended with local spices and then re-exported under the "Ceylon" or similar brand names where the labelling says it is sourced from Sri Lanka. The nine spices include pepper, nutmeg, tamarind, mace, cinnamon, areca-nut and ginger.

Importation of waste materiel to be re-exported after being recycled or processed was also banned by the gazette. However, local recycling companies will be allowed to continue their business as they are not covered under this measure, the Finance Ministry added.

The banning of re-export crops was one of the key points in President Gotabaya Rajapaksa's election manifesto in the lead up to the elections. Banning of waste imports and re-export of processed waste material was also promised by several candidates in the run up to the 16 November elections.
A second gazette issued in accordance to the import export regulations also banned the import of Vesak lanterns, kites and incense sticks to Sri Lanka.

The gazettes were issued with effect from midnight of Thursday following an order by Prime Minister Mahinda Rajapaksa as the Finance Minister.

The press communique said the move was taken to encourage those who grew small scale export crops and those engaged in SMEs. Under the new regulation, importation of said crops for re-export or re-export after limited processing will be banned, the communique stated.

Farmers in nine districts will benefit from this move, the Ministry said. The ban on kites, incense sticks and Vesak lanterns is done with the aim of preserving local entrepreneurs who manufacture the same but with higher quality, the statement noted.