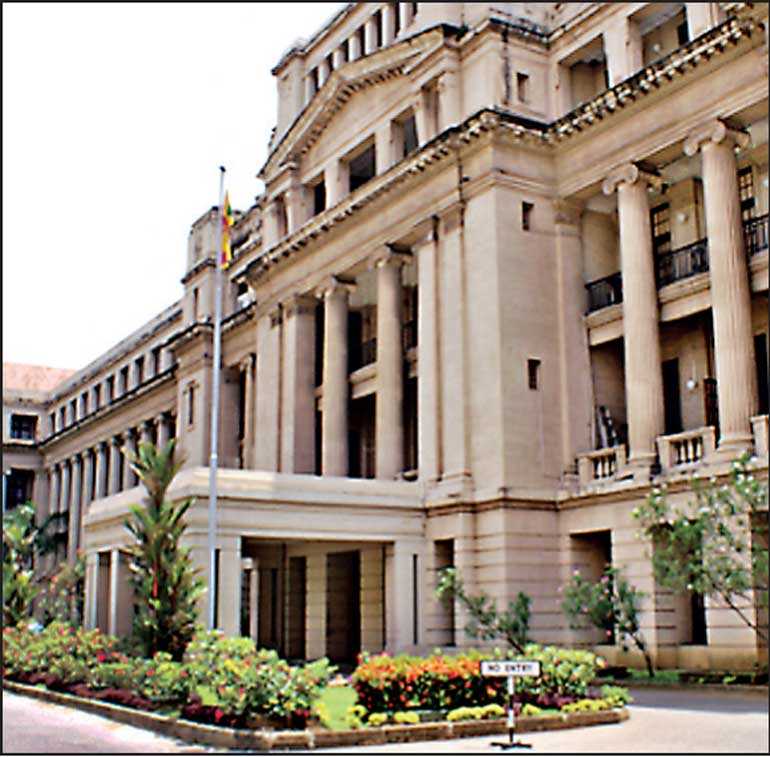 Finance Ministry
---
Finance Ministry taps domestic and international banks, investment houses for $ 500 m Foreign Currency Term Financing Facility
Tenor 1 year or more; RFPs by 30 June
Proceeds to be used for financing expenditure as approved in VoA
By Chandani Kirinde

The Finance Ministry is requesting proposals from domestic banks incorporated in Sri Lanka, International Banks and Investment Houses for a proposed Foreign Currency Term Financing Facility (FTFF) of $ 500 million.

The Finance, Economy and Policy Development Ministry, announcing the Request for Proposals (RFPs) yesterday said that the Government of Sri Lanka (GOSL) intends to raise a FTFF denominated in US Dollars (USD) up to a limit of $ 500 million in 2020.

"The FTFF is expected to be raised at a fixed rate or a floating rate, linked to the $ 6 month LIBOR or its successor with a maturity period of one year or more. The proceeds of the FTFF will be used for the purposes of financing the expenditure as approved in the Vote on Account (VoA) for the Fiscal year 2020," the document released by the Ministry said.

The eligibility criteria for submitting a financing proposal is that the International Banks/ Investment Houses should have maintained investment grade ratings/s at least from Moody's, S&P or Fitch for a period of not less than five consecutive years from 15 June 2020.

Domestic banks should have maintained AA (lka) or above ratings from Fitch Ratings Lanka Ltd, for a period not less than five consecutive years from 15 June 2020.

The proposals should clearly delineate, inter alia, the following in support of credentials/track records of the Banks/ investment houses, for evaluation.

The proposed composition of the dedicated core project team and related experience of the banks and investment houses will also have to be stated.

The costs of the Banks /Investment Houses of the FTFF should be expressed as a percentage per annum in fixed or floating arrangement, any associated costs including third party costs in USD and also in basis points should be indicted with clear details of each element while the all-inclusive cost of the financing arrangement should be indicated with the maturity period intended for the FTFF.

Those submitting proposals require to do so in multiples of $ 50 million while repayments can be in bullet or in tranches, while interests will be paid half yearly.

The Finance Ministry said that the request for proposals is not a commitment on the part of GOSL to accept any proposals and that the Government reserves the right to reject any or all the proposals without assigning any reason and also reserves the right to negotiate the terms of the proposals with the revenant Bank(s) / Investment House.

GOSL also reserves the right to engage with one or more Banks or Investment Houses for the proposed FTFF. The proposals must be submitted by 30 June.