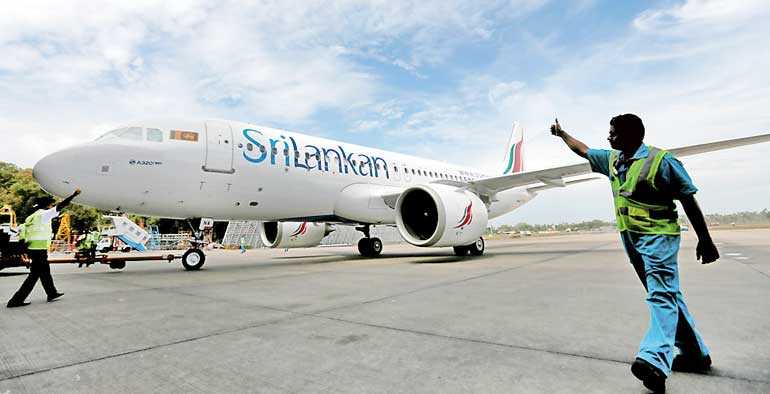 By Chathuri Dissanayake

After negotiations with bidders to match the Engineer Estimate for the extension of Bandaranaike International Airport (BIA) failed, the Transport and Aviation Ministry is now seeking approval to split the tender, with aims to bring down value.

The first round of bidding failed as out of the two tenderers -both Japanese companies, as per funding conditions -which responded to the original call for bids for the expansion project, the lowest bid was 45% percent higher than the Engineer Estimate.

However, several rounds of negotiations between the Ministry and the tenderer failed to bring down the value, a senior Ministry official told Daily FT. The second tenderer was over 96% higher than the Engineer Estimate.

As JICA has refused to reconsider the funding condition which requires Sri Lanka to award the job to a Japanese construction company, the Ministry is unable to call for international open tenders on the project. The restriction has put a strain on the Ministry to find a contractor who can match the Engineer Estimate, a Ministry official told Daily FT.

As a remedy, the Transport Ministry is trying to split the tender into four parts, which will allow some items of the project be awarded to local contractors who are able to carry out the work, the official explained.

The Cabinet of Ministers has given approval for the move, provided that the funding agency JICA agrees. Following discussions with the funding agency, the Ministry has been told to discuss with the consultants of the project before JICA is able to agree to the new system, Daily FT learnt.

However even with the split, over 85% of the construction work for the permanent terminal will still have to be awarded to a Japanese company as per funding conditions, the official explained.

The Ministry decided to construct a temporary terminal at an estimated cost of $ 17 million to deal with the demand, as the airport is unable to cater to the demand which surpassed its capacity last year, Deputy Minister Ashok Abeysinghe told Daily FT.

The capacity of BIA is to handle 6 million passengers per year.However, last year alone, BIA handled 6.5 million passengers, and it is projected to increase to 9.7 million this year. The second terminal was expected to be in operation by 2020 to handle the increasing passenger numbers.

"But the negotiation staled and we have to look at alternative measures to meet the demand. That is why we are looking at building a temporary terminal now," Abeysinghe said.

The tender to construct the temporary terminal closed earlier this month, and will go through an evaluations process. The Deputy Minister hopes to award the tender and commence work within this year. Construction work is expected to be completed within six to eight months of commencement.