By Chathuri Dissanayake

The Government has decided to set up a special Cost Estimate Review Committee, in a bid to avoid cost overruns and discrepancies in Total Cost Estimates (TCE) and actual cost in infrastructure projects.

The Committee is expected to review TCE and contract cost variation variances of infrastructure development projects falling under Cabinet Appointed Procurement Committees (CAPCs) value threshold. The Committee is expected to curtail a recent trend observed, where cost overruns have been accommodated in projects, often without any upper ceilings.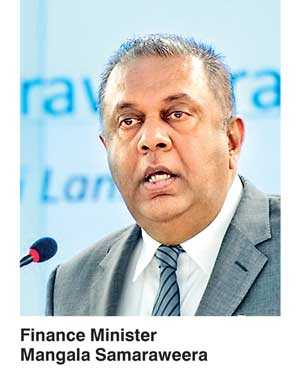 Proposing to set up the Committee, Finance and Mass Media Minister Mangala Samaraweera informed Cabinet that a large number of contracts have been awarded over and above the engineers' cost estimates, and instances of upward revision of cost occurred during the implementation state have become a frequent occurrence. A number of reasons, including lack of due consideration given to the initial project preparatory works, incomplete and inaccurate project design drawings and plans, resulting in unrealistic cost estimation, errors and omissions in the engineers' cost estimates, faulty tender documents and discrepancies among documents, and lack of proper prefeasibility studies lead to cost over runs, the Minister explained. The Review Committee would consist of respective officers under the Ministry of National Policies and Economic Affairs, and they would review projects under the authority of the CAPCs.

The Cabinet of Ministers approved the Finance Minister's proposal to appoint Former Ministry of Transport and Civil Aviation Secretary Nihal Somaweera as the Committee Chairman, and five other members to sit in the Committee.

The Committee will be tasked with carrying out the prior review of cost estimates, limiting margin for variations to 10% between the substantially responsive lowest evaluated bid price and the engineer's estimate. Setting up the Committee will also limit the authority for handing contract cost variations by Heads of departments and Project Directors, who are currently responsible for the matter.
---