By Shamseer Jaleel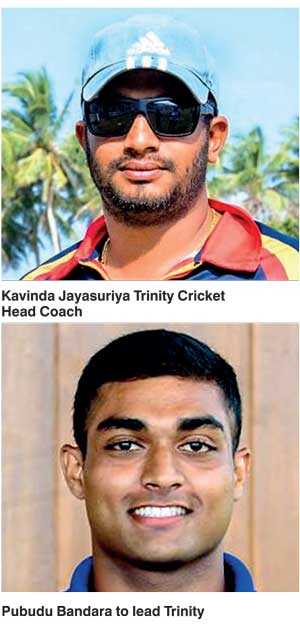 Trinity Cricket 'Lion', Pubudu Bandara will lead the Trinity Cricket outfit in 2018/2019. They will open their third term cricket season when they meet St Servatius College on 21 and 22 September at the Asgiriya International Stadium.

Pubudu Bandara scored over 1,000 runs last season and won the coveted 'Lion' in Cricket. He will have Kavishka Senadheera as his deputy.

Once again one of their Old Boys and former Cricketer, Kavinda Jayasuriya, will coach the outfit with Naveen Ekanayake assisting him. Former cricket 'Lion' Rushan Jaleel will be the Head of Development Strategies.