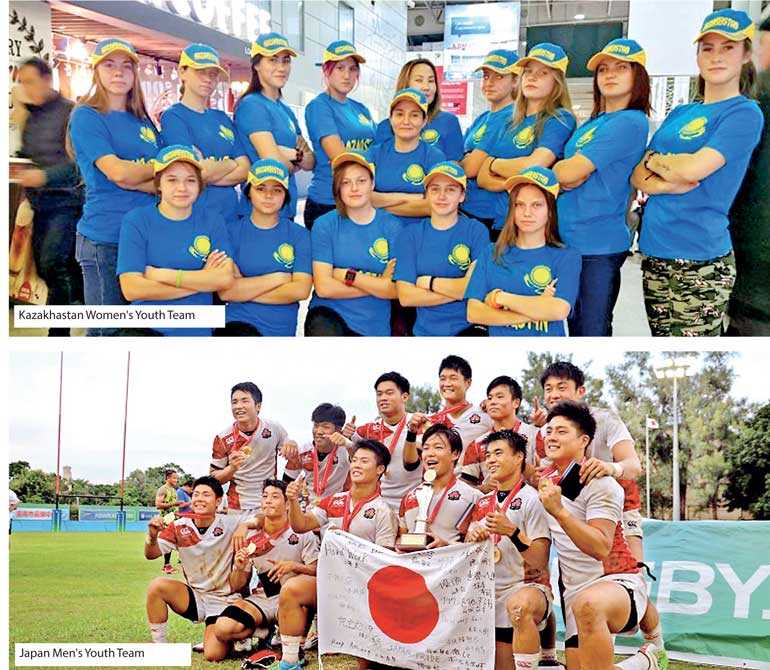 2018 Youth Olympic Games Argentina
By Shamseer Jaleel
Japan's Men's outfit and Kazakhstan's Women's team will take their flight to 2018 Youth Olympic Games in Buenos Aires, Argentina, from 13-15 October, when they represent Asian Zone.
Japan will be representing Asia for the second time. In Buenos Aires, the Men's competition will feature hosts and 2014 Silver medallists Argentina, France, Japan, Samoa, South Africa and USA. The Women's competition will comprise Canada, Colombia, France, Kazakhstan, New Zealand and Tunisia.
In the Men's competition, Samoa and South Africa will make their Youth Olympic Games debuts, while Colombia, France, Kazakhstan and New Zealand will all make their first appearance in the Women's tournament.
In total, 144 players aged 16-18 will participate, with one nation from each of World Rugby's six regional associations being represented in both the men's and women's tournaments, following a series of qualification events in 2017 and 2018.
Women's Colombia, France, Kazakhstan, New Zealand, Tunisia and Canada
Men's Argentina, France, Japan, Samoa, South Africa and USAw