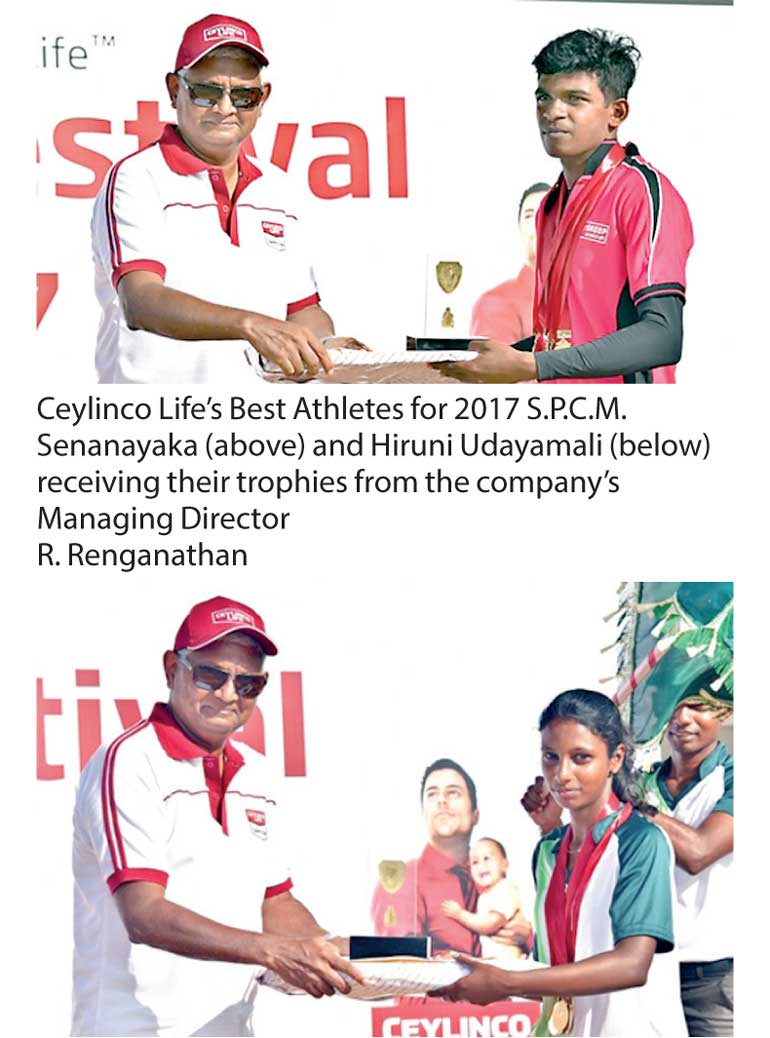 Sporting prowess came to the fore recently when 3,200 employees and sales officers of Ceylinco Life took to the field in the 2017 edition of the company's Sports Festival.

The athletics segment of the festival was worked out at the Mahinda Rajapaksa International Stadium in Diyagama after the life insurance leader's cricket, volleyball and netball tournaments were concluded a few days before the main event. The 11th in the series of Ceylinco Life Sports Festivals conducted for staff and sales teams from every district of Sri Lanka, this year's event saw competitors from eight groups vying for track and field honours.

The competitive fare included the 100 metres, 200 metres, 400 metres, 800 metres and 1,500 metres races for men and women, 4x100 and 4x400 relays, an 800 metres walking race, as well as a tug-o-war and a 4x100 relay for heads of branches.

At the end of a day of spirited competition, the 'JJ' and 'RU' groups shared honours as joint champions for 2017. Teams from the 'JJ' group won the volleyball and netball tournaments, while the 'ST' and 'LB' groups won the men's and the women's cricket tournaments. The Best Athletes at the meet were S.P.C.M. Senanayaka of the 'TV' group and Hiruni Udayamali of the 'RU' group.

Ceylinco Life Managing Director R. Renganathan was the Chief Guest at the Sports Festival, which was formally proclaimed open by the company's Director/Deputy CEO Thushara Ranasinghe.