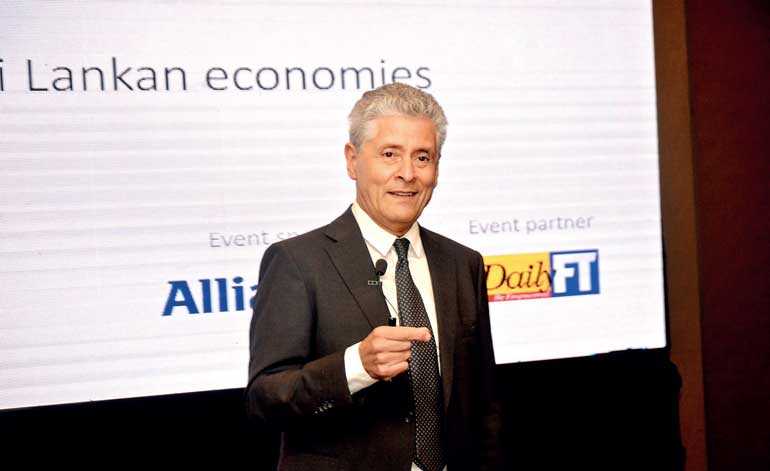 Dr. Howard Nicholas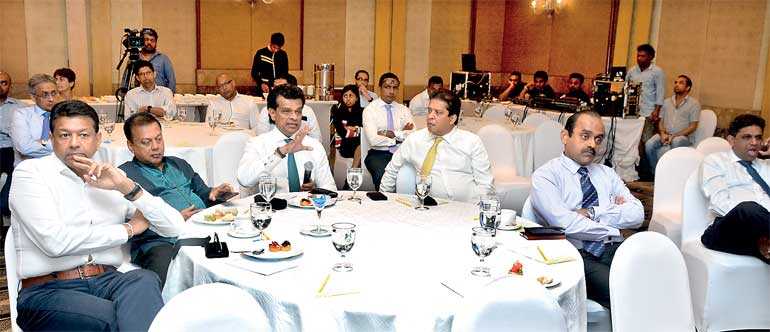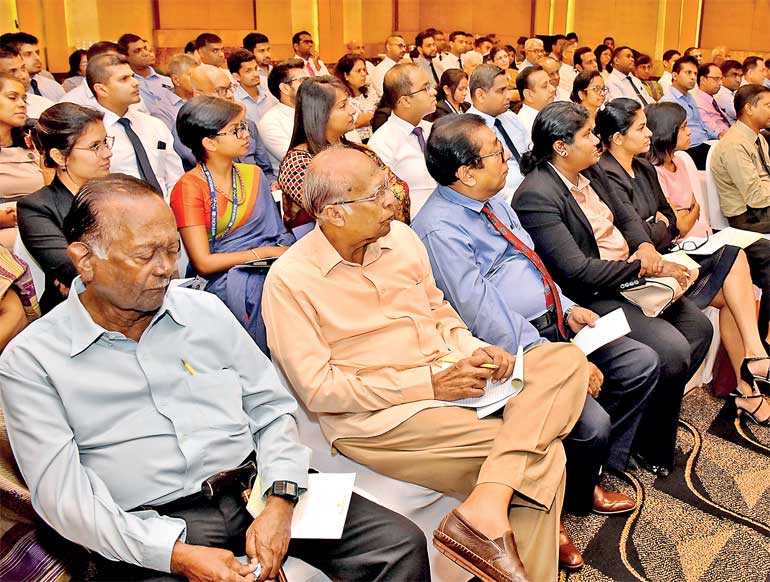 ---
Famous Lankan born economist Dr. Howard Nicholas recently enlightened two separate fora on some of the recent developments in global economy and financial markets and their likely impact on Sri Lanka. Organised by the Economic Training and Information Services (ETIS) Lanka Ltd., and the Daily FT with Allianz as the Principal Sponsor, Dr. Nicholas addressed a group of business leaders and separately middle level executives, both engagements at Ramada Colombo.
Focusing on the short-term trends in the global economy, he spoke of global growth, inflation and the future of the US Dollar.

He said manufacturing has been driving global growth with China taking over the status of the leading global manufacturer whereas the rest of major economies such as the US, Japan and Euro area are lagging in the past two decades. "Advanced country industrial production is at a 10-year low," observed Dr. Nicholas.

Though in recent years China's manufacturing has contracted, it has picked up from 2019 and is on course to grow in 2020 as well.

He said that thanks to heavy investments and expenditure China was responsible in stimulating global growth on several occasions in the past two decades. In 2019 it has stimulated its growth and local manufacturing via substantial investments in the local economy and expenditure relying more on local dynamics than importing goods.

He also said that China has overtaken US as having the largest retail market. Additionally, he quoted UK FT article which stated: "A recent report shows that the number of Fortune Global 500 companies headquartered in the US declined from 179 in 2000 to 121, while the number headquartered in China grew from 10 to 119. This signals a shift in where companies expect growth to come from in the future – Asia. If that is the case, many of us will need a new investment strategy for a new world."

On the other hand US is shifting from manufacturing to raw material production.
Short cycle datingCycle bottoms

1958

1970

1975 (Oil shock)

1980

1991

2001

2009
Dr. Nicholas also said world import data point to a recession and in between 2016 and 2018 China stimulus helped the global economy. Speaking on the warning of US recession Dr. Nicholas flagged off the declining spreads of the 10-year bond yield. The latter was pronounced every time US fell into a recession in early 1980s, 1990s, 2000s and 2008/9.
Despite most indicators pointing to a recession, Dr. Nicholas said global equity investors think otherwise and look optimistic. Quoting the world GDP data and world equities (MSCI World Index), the stock market last year gained sharply and remains upwards despite the contraction/slowing of global growth.

Focusing on inflation, it was pointed out that primary commodity prices on are on rise along with Chinese production. In the US inflation and interest rates have picked up last year with Dr. Nicholas pointing to US Federal Funds Rate and 10-year Treasury Bond yields though both are looking to taper down.
With regard to the US Dollar, Dr. Nicholas said ever since the Dollar became the world's money in 1955, the United States' trade balance has been deteriorating.

It was pointed out that interest rate differentials accelerating capital inflows to the US whilst European interest rates have decoupled from US interest rates leading to the 'carry trade' gaining momentum. He said carry trade is a strategy that involves borrowing at a low-interest rate and investing in an asset that provides a higher rate of return.
Challenges for Sri Lanka

Shifting to how global developments impact Sri Lanka, Dr. Nicholas emphasised that Sri Lanka is a geographic island and not an economic island, hence the country's fortunes or misfortunes will be shaped by global events. To prove this point, Dr. Nicholas traced two decades of data which proved the correlation between world GDP growth and Sri Lanka's GDP. To drive home the point how critical manufacturing is to enhance growth, he also tracked Sri Lanka's GDP versus performance of the manufacturing sector. Except for the 2010-2015 period when the Mahinda Rajapaksa regime's construction-led strategy boost GDP other years GDP has been in tandem with the performance of the manufacturing sector.

Due to challenging times for the manufacturing sector and lack of overarching policy support, Dr. Nicholas said Sri Lanka's export machine is weak and been dwindling as a percentage of GDP from 25% in 2000 to below 10% in 2018. This has led to Sri Lanka's share of global GDP to languish far below that of developing Asia and the gap is further widening.

The poor performance in diversifying the basket of exports was also highlighted with garments and textiles still dominating exports. This has led to Sri Lanka's overreliance on the Western markets.

Dr. Nicholas pointed out that Sri Lanka's perpetual trade deficit is dragging down the current account. The only silver lining is foreign remittances and services holding up the current account though there is much scope. Whilst acknowledging that tourism receipts have been a growing source he said Sri Lanka has the potential to enhance it much more. Dr. Nicholas identified the ICT sector as another key sector though its contribution to current account at present remains relatively low.

To illustrate the importance of manufacturing in strengthening the current account balance, Dr. Nicholas showed how manufacturing heavy developing countries have managed to have healthy current account balance and non-manufacturing nations as well as Sri Lanka suffering deficits.

In his presentation on Sri Lanka, Dr. Nicholas touched on the much debated debt issue and noted debt is on the rise with biggest contribution coming from foreign debt. Today foreign debt accounts for over 40% of total debt as against 30% in 2014. He also said that Sri Lanka's income account balance as a percentage of GDP continues to deteriorate and interest payments to foreigners are rising sharply.

Dr. Nicholas reiterated that global primary commodity prices always impacted inflation in Sri Lanka whilst inflation and repo rate has behaved in a similar fashion. However in late 2019, Repo Rate was increased by the Central Bank as did many others contrary to popular market expectations. This he noted as a prudent move though markets realised it only later. Dr. Nicholas also noted that Sri Lankan interest rates continue to follow the movement of US rates as well.

He also observed that during recession the global phenomena is rising budget deficit and countries will have to be prepared for same.

Pix by Upul Abayasekara and Indraratne Balasuriya