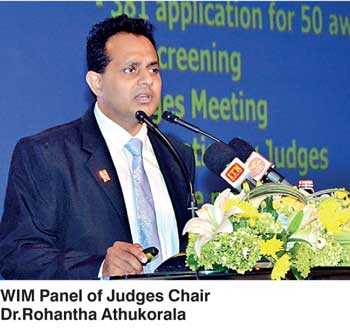 Congratulating the top 50 award winners, Panel of Judges Chair Dr.Rohantha Athukorala called on the women, who represent the majority of the consumers in Sri Lanka, to be the voice for businesses. He highlighted that for the sixth consecutive quarter since 2017, the overall consumption of food, personal care and household items has contracted with the last quarter, declining by 14.5%, which is a very serious issue facing business.

"You must be the voice for business," he said, adding that if not, the policymakers will also not know the issues faced by business.

Given the freedom of business indicator is almost on par with the global averages of 60.3, he noted that there is no hindrance to the expression of business reality.

He also added that receiving this award and focusing only on the business agenda will give life to be in the much sought-after alumni of the Top 50.